QUEENSLAND slaughter grids have surged for a second consecutive week, setting new all-time price records in several categories.
Offers from competitive Queensland processors for four-tooth heavy steers reached an unheard-of 690c/kg (some offers HGP-free only) on Monday, surpassing last November's previous record by 10c/kg.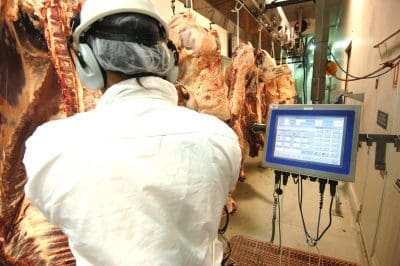 Cows have also matched last November's record levels, with heavy descriptions again at 620c/kg in some Queensland grids this week.
As attractive as current prices are, Queensland processors are struggling to raise kills at this early stage in the 2021 season, with reports of two and three-day rosters at quite a number of large plants this week. Those with service kills for large supermarket end-users are a little more protected.
Several Central and North Queensland plants are facing delayed starts to the season, with Teys Biloela due to start its chain on Wednesday next week. An opening for JBS Townsville remains uncertain, due to weather, while JBS Rockhampton started its season yesterday. No date has yet been set for a start for Teys Lakes Creek, near Rockhampton.
We're yet to have it confirmed, but we understand that JBS this week is pushing some grainfed cattle from its Beef City feedlot near Toowoomba – normally killed 'next door' at the adjacent Beef City dedicated grainfed abattoir – down the range to the company's Dinmore, to try to keep Dinmore's wheels moving. If that proves to be accurate, it is an historic first, and reflects just how difficult the current livestock sourcing challenge is.
Adding to processor challenges in the northern regions of the state, live export orders for heavy boat cattle are this week offering 400c/kg for slaughter-weight steers, equating to around 750c/kg carcase weight.
NSW grids this week saw four-tooth ox at anywhere from 600-645c (HGP-free) and cows 580-590c. In South Australia, best quotes seen included 645c for heavy four-tooth steer (HGP-free) and 590c/kg on heavy cows.
In NLRS over the hooks summaries issued this morning, NSW cow grids lifted another 3c/kg for the week ended Friday, on top of the big lifts seen on all slaughter descriptions the week before. Similarly grown steers and yearlings lifted 3-4c on average in Victorian processor grids last week, with four-tooth heavy steers reaching 658c/kg, while cows eased 1-2c on average. South Australian slaughter grids were unchanged, at 579c/kg for best heavy cows.
Big disconnect returns
Further rain in parts of eastern Australia this past week has only thrown fuel on the fire for processors desperate to raise enough cattle to kill, in an already depleted cattle supply market.
It's meant that the big 'disconnect' between Australian livestock and meat prices compared with overseas export competitors, which Beef Central wrote about on numerous occasions during the back half of last year, continues, and in fact may have reached new levels.
Beef Central understands that processor losses on both steers and cows this week might top $300 a head. One processing contact said the processor profit situation was the worst he had ever seen in his 30-year career in the industry. Another said it drew parallels with the desperate times of 1984-85 when meat prices and cattle prices fell heavily out of alignment due to excess beef killing capacity. That episode eventually led to the rationalisation of four large meat processing companies to form Australia Meat Holdings in 1986, the predecessor today's JBS.
On top of record prices for slaughter stock due to the collapse in the national beef herd after two years of drought, low throughput in Australian plants is pushing fixed costs, when measured on a per-beast basis, through the roof, Beef Central was told. A number of Australia's larger export beef plants are again killing only three days this week, effectively pushing a week's worth of fixed costs over just 60pc of each plant's average potential throughput.
Further plant closures ahead?
All this creates a sense of inevitability that there will be further long-term Australian plant closures in coming months, due to the financial impact. First signs of that took place back in December, when Beef Central reported that NSW hot-boning facility Monbeef would shutter its export plant for at least eight months this year.
While basic logic would suggest processors should simply close down operations to avoid such losses, that ignores the fundamental need to retain skilled boning room and kill floor operations staff, for when the cycle eventually turns. History shows that it can take months and months to re-assemble an efficient meat processing team, once a plant is closed and personnel drift away to other work – many unlikely to return. The question now is: How long can Australian processors sustain such losses in order to retain a workforce, before saying, 'enough is enough?'
Weekly slaughter
Eastern states slaughter for the week ended 15 January showed a rise from the week before, but remains well short of kills seen this time last year, when conditions were still desperately dry.
The five eastern states accounted for 86,765 head for the week ended Friday, some 37pc below the corresponding week last year.
Queensland's kill rose 49pc from the previous week to 39,546 head, as more large processing plants return to work after the Christmas break. NSW kills rose 27pc from the previous week to 22,798 head. Significantly, both of Australia's largest processing states have shown dramatic declines in female slaughter so far this year. Females accounted for just 41pc of the NSW kill last week, while in Queensland the figure was back to just 23pc, as rain, grass and herd re-building combine to restrict access to slaughter females.
Further south, Victoria's kill rose 4pc last week to 17,603 head – still 40pc lower than this time last year, while South Australia was unchanged at 3225 head and Tasmania up 32pc on the previous week to 3593 head.