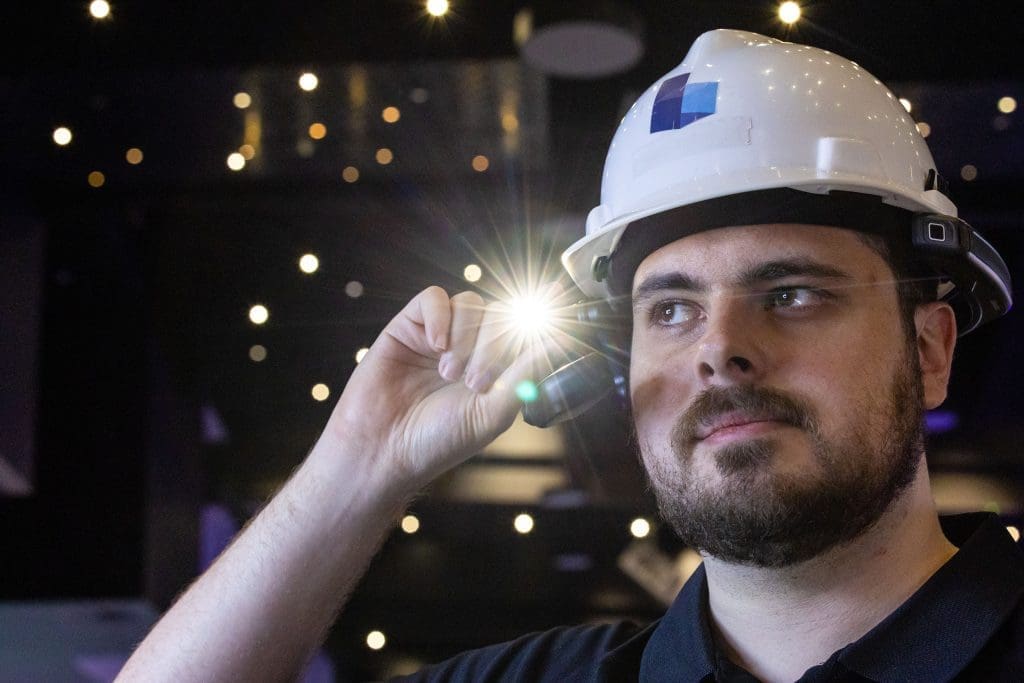 RESEARCH is looking at the use of remote inspection technologies for animal health and welfare assessments in different locations, to manage short-term absences of veterinarians and minimise associated disruptions for meat processors.
The inspection of livestock health and welfare by a veterinarian is an extremely important and necessary activity across the red meat supply chain, the Australian Meat Processor Corporation says.
Livestock are inspected in feedlots to make sure they are healthy and free from diseases such as ringworm, pink eye and respiratory issues. Feedlots are an important source of cattle for processors, and ensuring animals are healthy at the feedlot is an important first step in processing.
With current shortages of rural vets and particularly during COVID when it was hard to travel, AMPC's research program trialled Bondi Labs' hands-free smart glasses technology and video streaming to help complete these vet inspections.
AMPC program manager Ann McDonald said the trial looked at smart glasses technology that allows live streaming, uses 4G and is Wi-Fi compatible.
This made it possible for feedlot workers to wear the glasses and be guided by a vet in front of a computer screen, anywhere in Australia, Ms McDonald said.
For areas that have low connectivity, the technology can store the video footage that has been captured and it can be downloaded when you get back to an area with connection.
There is potential for the smart glasses technology to have further applications across the red meat processing industry.
Bondi Labs innovation and engagement manager Dr Stuart Smith said livestock managers who might normally need to travel significant distances to observe animals in feedlots or farms could now explore the use of remote technology.
"The technology can also help processors drive efficiencies by assisting with regulatory requirements," he said.
"Currently, if a departmental vet calls in sick, processing plants are unable to process animals until they are on-site. This may be a solution to this obstacle."
The research AMPC is conducting in this area complements the work that is happening with the Codex Committee on Food Import and Export Inspection and Certification Systems.
The Codex Committee is leading global efforts to develop international guidelines for remote auditing in agriculture that will help create the trust and confidence needed for adoption of this emerging verification approach.
The Committee met last month in Hobart with more than 120 countries in attendance and agreed on a paper that will look at remote inspection and auditing for submission at the Codex Alimentarius Commission for adoption in July 2023.
"This gives us the confidence that remote auditing is going to be adopted globally in the near future, which presents an opportunity for Australia to become a world leader in remote auditing technology," Dr Smith said.