Woolworths has announced plans to separate its supermarket retail business from its liquor and hotel operations under a de-merger.
Woolworths' ALH Hotel group is one of the nation's biggest food service beef customers, and the single largest hotel operator in Australia, with 327 hotel restaurants and bistros ranging in size from 50 to 400 seat capacity.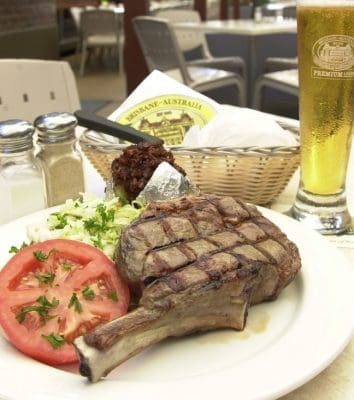 Under a de-merger plan announced today, Woolworths will focus on its supermarket retail business, divesting the ALH hotels and its liquor business Endeavour Drinks.
Beef is a major feature of the ALH hotels' restaurant menus, mostly using ALH's own Grazier brand product, portion-cut out of Brisbane's A La Carte Meats. Kilcoy Global Foods and JBS are among suppliers of 100-day grainfed beef into the program.
Under plans announced today, Woolworths will next year combine its drinks and hospitality businesses into a single de-merged entity, likely to be called Endeavour Group. Woolworths will then de-merge from Endeavour to concentrate on its retail supermarket operations.
Woolworths group chairman Gordon Cairns said the board believed that a merger of Endeavour Drinks and ALH followed by a separation, was in shareholders' best interests and would benefit customers and team-members of both groups. The decision had been taken after consideration of the future prospects of both businesses and how they can be best realised.
"It reflects the board's focus on maximising long-term shareholder value," he said.
The separation would allow Woolworths to benefit from a simplified organisational structure, a greater focus on its core food and everyday needs markets and opportunities to continue to build the Woolworths Group's retail business. For Endeavour Group, separation will also allow to realise its full potential through business simplification and efficiencies with greater access to capital to pursue investment and growth, while retaining the benefits from a strong partnership with Woolworths.
The merger of Endeavour Drinks and ALH will create Australia's largest integrated food and drink and hospitality business with annual sales of about $10 billion.
Woolworths Group CEO, Brad Banducci, said: "Over the past three years we have progressively moved from a period of fixing the basics as part of Woolworths' turnaround to investing for the future as part of our transformation. As we look to build customer differentiation in all of our businesses, and prepare for an agile and digitally-enabled future, we have decided to simplify Woolworths Group through a combination and subsequent separation of Endeavour Group."
The merger of Endeavour Drinks and ALH is expected to complete in the second half of 2019. The process of restructure of Endeavour Group is expected to be subject to Woolworths Group shareholder approval, likely to be sought at the company's 2019 AGM.