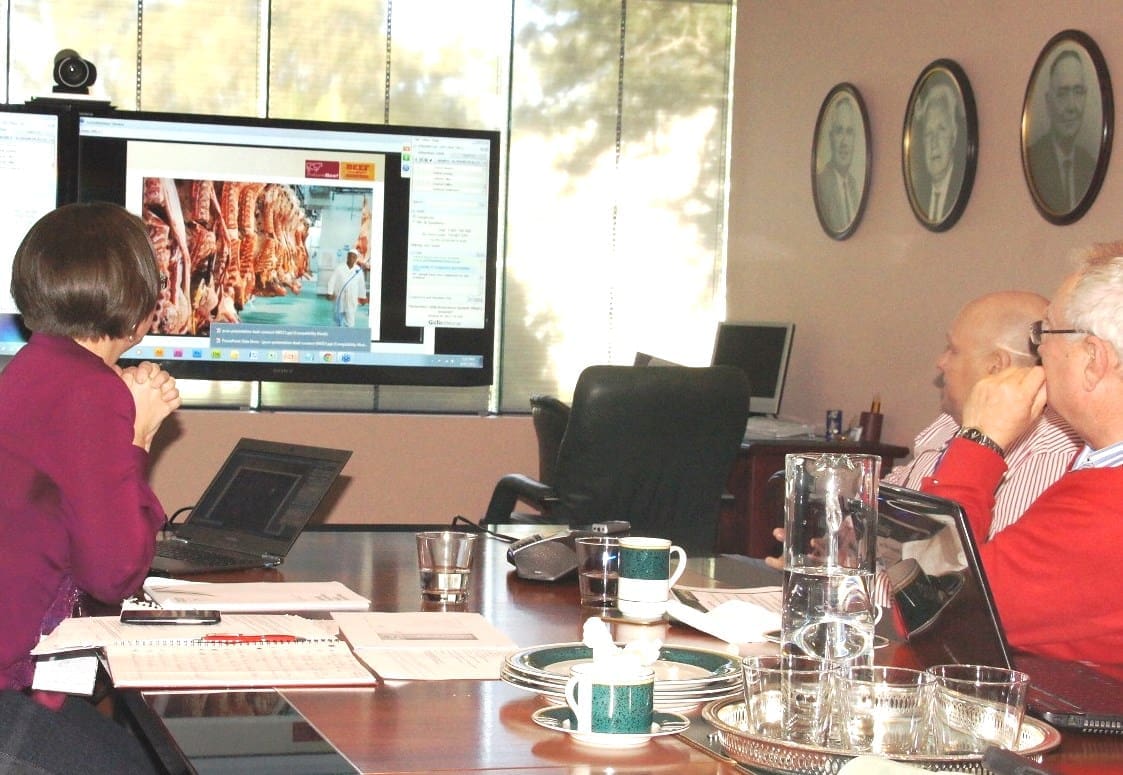 A rolling list of upcoming webinars, video conferences and online events of relevance to Australia's beef and cattle industry.
All times listed are Australian Eastern Standard Time (AEST), unless stated otherwise.
Future foods: how modern science is transforming the way we eat
Host: University of Sydney
Precis: We are in the midst of an unprecedented era of rapid scientific and technological advances that are transforming the way our foods are produced and consumed. Food architecture is being used in a bid to construct healthier, tastier and more sustainable foods, and functional foods are being created to combat chronic diseases such as obesity, cancer, diabetes, stroke and heart disease. Gene editing, nanotechnology and artificial intelligence are being used to address modern food challenges such as feeding the growing global population, reducing greenhouse gas emissions, reducing waste and improving sustainability. However, the application of these technologies is facing a backlash from consumers concerned about the potential risks posed to human and environmental health.
In this two-part webinar series, Professor David Julian McClements from the University of Massachusetts will join University of Sydney academics to discuss how modern science is transforming the way we eat.
Future foods: How modern science is transforming the way we eat
Friday 30 October, 9am. Click here to register.
Nano foods: Harnessing the power of the miniature world inside our foods
Friday 6 Nov 9am. Click here to register.
Livestock Productivity Pasture & Forage Webinar Symposium
Host: MLA
Precis: In this webinar symposium, stakeholders will hear from a number of agronomists/ag consultants and scientists about the most recent research and development in tropical pastures, dual-purpose crops and forage brassicas, and legumes in farming and grazing systems in northern NSW and southern QLD. This is a unique opportunity for researchers and industry to engage. Participants can join for some or all of the program.
Date And Time: Tue 3 November 8-11:30am AEST
Registration: Click here to register.
Podcast: Animal welfare can't get bogged down in the debate between economics and ethics
Host: Te Mania Angus RawAg
Precis: After swapping more than 25 years of field work as a veterinarian to become a lecturer/researcher at Melbourne University, Dr David Beggs' work has taken him down the path of economics and emotions based around the emerging field of animal welfare.
Not the emotive issue capturing mainstream media headlines; but the quantified research based around how the animal is coping within the conditions in which it lives, and how the animal perceives its own condition. This must not be confused with what humans think about the issue – that is animal ethics, Dr Beggs argues.
The David Beggs' podcast goes live at 6am Tuesday November 3 and can be found on Spotify, Apple Podcast, or your favourite podcast app.
Access to podcast: Click here to access.
MLA webinar series: Redefining resilience
Host: Meat & Livestock Australia
Precis: Five part webinar series running from 4-18 November, leading up to MLA's AGM – providing updates and insights for a resilient future for beef businesses.  Hear about the industry's challenges and opportunities from MLA's leaders including managing director Jason Strong, leading producers and industry participants through presentations and panel discussions with live audience Q&As.
Schedule:
Wed 4 Nov 1-2pm AEDT: Redefining resilience through producer innovation – practical, outcomes-focused advice for producers wanting to be leaders in change and innovation.
Thurs 5 Nov 1-2pm AEDT: Redefining resilience through sustainability – Adopting new research outcomes to contribute to a sustainable future for Australian red meat.
Wed 11 Nov 1-2pm AEDT: Redefining resilience through innovation across the value chain – Diversifying and developing on and off-farm practices that customers, consumers and the community perceive as beneficial to contribute to greater economic and environmental resilience for our industry.
Thurs 12 Nov 1-2pm AEDT: Redefining resilience through growing market opportunities – Understanding the global red meat market and know what consumers want in order to improve, build and develop your business.
Wed 18 Nov 1-2pm AEDT: Building resilience through community trust in the red meat and livestock industry – Understand how the community perceives the Australian red meat industry and how to maintain community trust and confidence in our products through effective marketing and communications.
Registration: Click here to register.
Beef sustainability online producer forums

Host: Australian Beef Sustainability Framework
Precis: Beef producers around Australia are invited to share their views on the beef industry's sustainability impacts, both positive and negative. Based on research and discussions with stakeholders within and outside the industry, a list of sustainability topics has been developed, for which producer input is sought.
Producers can share what they think are the biggest concerns for the long-term viability and prosperity of their industry. These activities will help inform updates to the Australian Beef Sustainability Framework – the industry initiative to define and report on how the industry cares for people, business, livestock and the environment.
Sessions will be repeated across three days, taking into account different availabilities. Producers can register to attend a particular forum by clicking on one the dates below.
Dates and times: Tuesday, Wednesday and Thursday 10, 11 and 12 November. Each webinar starts 10am AEDT
Registration: Click here to register.    More information: Click here 
2020 Wagyu International Virtual Conference
Host: South African Wagyu Society
Precis: Due to COVID travel restrictions, the 2020 Wagyu International conference has gone online this year, running from 11 to 13 November.
Included is a three-day conference program (approx three hours of sessions each day), technical sessions, genetics sale and International Wagyu cook-off.
Click this link to access the conference program.
Click this link to purchase tickets.
Dates: 11-13 November. Conference sessions 4am-7am (AEDT) daily, due to international time difference.
National Agriculture Day –  A virtual celebration of agriculture and related industries
Precis: The National Agriculture & Related Industries Day is a national day founded to recognise, take pride in, appreciate and celebrate Australia's world-class agricultural industry and those who work in it.
Join Hancock Prospecting and S.Kidman's Gina Rinehart for this the virtual event celebrating our National day. National Agriculture Day is the day to pose a question, for all Aussies to consider: "Where would our country be without our farmers, livestock producers, fishermen, market gardeners, fruit, flowers and timber providers, viticulturalists, pearlers, poultry and bee keepers, in short, without our agriculture?" Ms Rinehart says.
"It is a day to remind our government and city media of the many related industries, jobs and opportunities that depend upon the sustainability of Australian agriculture. We need to continually raise with governments our need to remain competitive against other countries for markets overseas, and be cost-competitive internationally, for which the two T's are essential – cutting government Tape, and lowering Taxation."
Full program will be forwarded to registrants leading up to the event.
Date: Saturday, 21 November
Registration: Click here
Developing Northern Australia Online Conference
Host: Association for Sustainability in Business Inc.
Precis: Three-day live and online conference broadcast from Rockhampton QLD. Daily conference sessions includes concurrent sessions on agriculture, ag investment, water management, trade, ag technology, labour, indigenous affairs and related topics.
Dates: Monday-Wednesday 23-25 November 2020
Venue: Rockhampton Showgrounds
Program: Click here
Website: www.northaust.org.au
Webinar: Climate and drought resilience
Host: CSIRO AgCatalyst
Precis: It's 2050 and while the climate is warmer and there are more frequent droughts, the Australian agrifood sector is in good shape. We've managed to stay ahead of the curve because of the R&D we invested in 30 years ago to build resilience and a productive, profitable and sustainable sector.
Our CSIRO experts and partners will come to you live from the field to discuss what they are doing in 2020 to prepare for the future. Like all AgCatalyst events, come prepared for some fun and surprises.
Time and date: 11.30am (AEST) Wed 25 November
Registration: Click here