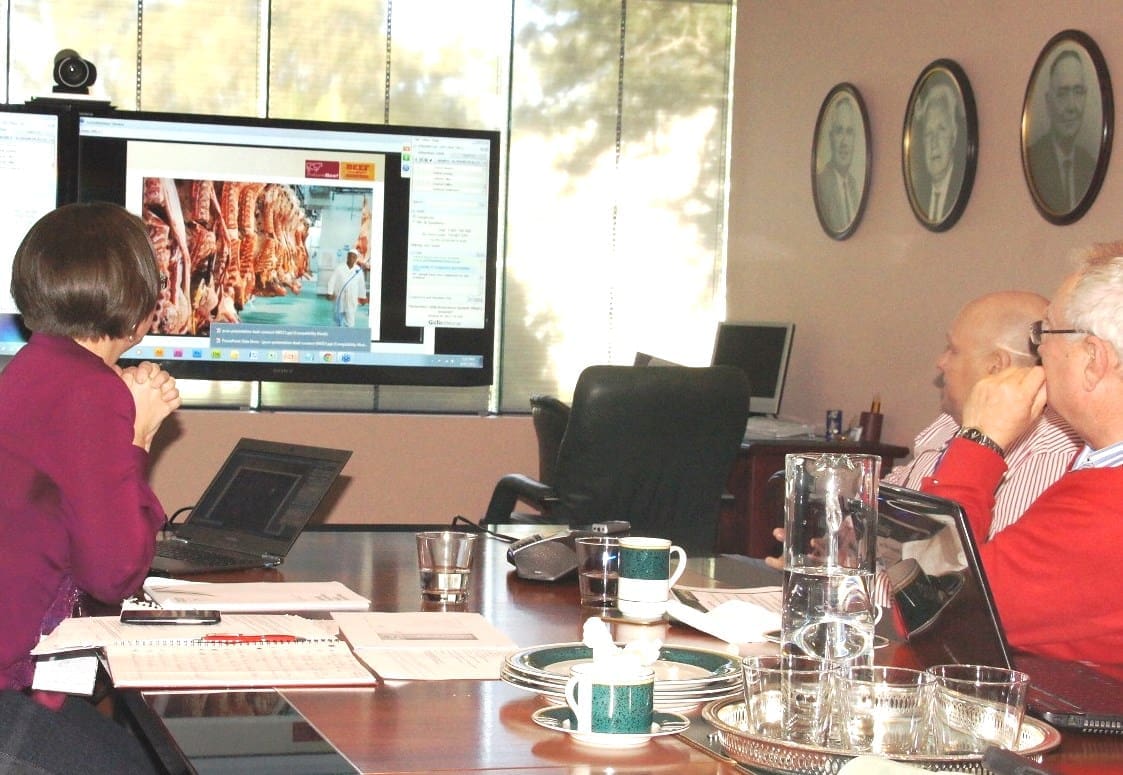 A rolling list of upcoming webinars, video conferences and online events of relevance to Australia's beef and cattle industry.
All times listed are Australian Eastern Standard Time (AEST), unless stated otherwise.
Webinar: The effects of temperature on pasture production
Host: Meat and Livestock Australia's 'Productivity & Profitability Webinar Series'
Synopsis:Dr Jim Virgona of Graminus Consulting will be covering off on the effects of cold temperatures on pasture production. Jim will delve into:
When is cold temperature the limiting factor?
How does temperature impact nitrogen response?
How does temperature impact plant production in different perennial species?
Date: Wednesday, June 3, 8pm
Link: Click here to register
Webinar: Federal Agriculture Minister David Littleproud
Host: Rural Press Club of Victoria
Synopsis: Federal Agriculture Minister David Littleproud will discuss the way forward for agriculture. A member of cabinet since December 2017 he has overseen various portfolios including agriculture, water resources, drought, rural finance, natural disaster and emergency management. In February this year he was elected deputy leader of the federal National Party.
Date: Thursday, June 4. 10am. (Webinar opens at 9:45am)
Link: Click here to register
Webinar: Making profitable beef production decisions post-drought
Host: Meat and Livestock Australia's 'Productivity & Profitability Webinar Series'
Synopsis: Join experts Bronwyn Shultz (Rural Financial Counselling Service – Southern QLD) and Kristie Clark (Senior Industry Development Officer, DAF) to learn more about how you can ensure your business is in the best position to return to a positive cash flow after drought. Recovering from drought is a challenging period, particularly as many businesses find themselves in a tight financial position. Proactive financial and business planning during this time will ensure your business is in the best position to return to a positive cash flow and profitable operation as quickly as possible.
Part one of this webinar series will focus on:
Understanding your financial position – developing cash flow projections, identifying options to improve your cash flow
How to improve negotiations with your bank – what are the banks looking for?
Developing a business plan – what are the key components & where can I find additional support?
Planning for the future – medium-long term business planning
Financial assistance for recovery – what support is available through the drought relief assistance scheme and what are the eligibility requirements?
Date: Friday June 5. 12.30pm
Link: Click here to register
Webinars: Rebuilding from natural disasters – practical help for livestock producers
Host: Meat & Livestock Australia, Australian Wool Innovation and AWI Sheep Connect NSW
Synopsis: Practical tips to help livestock producers rebuild on the back of the recent bushfires, drought, floods and storms. Webinars below run from 1pm each Tuesday.
Date: 9 June – Maintaining the integrity of Australia's red meat and wool industries
Link: Click here to register
Webinar: "Creating a lasting legacy for your business and family"
Host: Proagtive
Synopsis: Isobel Knight founded her business Proagtive in 2004 after seeing many families suffering from the fallout of having undergone an ineffective succession planning process, or none at all. She believes that good operators in agriculture, of which Australia has a plethora, prepare their businesses for the future and view succession planning as a vital part of good business management. Isobel has presented widely on the topic of succession planning at primary producer gatherings across Australia over the past 15 years. She will deliver an information-packed webinar on the topic next Wednesday, including an interactive question and answer session.
Date: Wednesday, June 10, 2020
Time: 12:30-1:30pm AEST
Registration: Click here to register. 
Webinar: Measurement of Meat Yield
Host: Inter Collegiate Meat Judging Association (ICMJ)
Synopsis: The second in ICMJ's webinar series, this webinar will tackle the challenges of adopting DEXA into the lamb and beef supply chain.
Leading meat science researcher, Associate Professor Graham Gardner of Murdoch University, and Gundagai Meat Processors Chief Executive, Will Barton, will present on the topic of 'Measurement of carcase yield and integration into processing plants'.
Dr Gardner will discuss the importance of accurate yield measurement, current yield measures in lamb, the DEXA journey, the opportunities that DEXA technology provides and what's next in new technologies to measure yield in beef and lamb carcases; while Mr Barton will speak on the commercial installation and rollout of DEXA at Gundagai Meat Processors and the benefits that it is delivering to customers.
Date: Wednesday June 10 – Noon to 1pm (AEST).
Registration: Download Zoom and click here to register
Webinar: AgTechCentral/Agrihive: Ag tax time tips with BDO
Host: AgTechCentral/Agrihive
Synopsis: Tax time is fast approaching – and there are plenty of things for rural businesses to consider in their tax planning following a year of challenge and change. Join BDO's associate director and agribusiness specialist, Jodie Knowlton, Harvey Norman's head of commercial Joel Yeoman, and host, Agrihive managing director James Walker, as they discuss the best strategies for positioning your organisation for end of year tax. This webinar will also provide insights into a range of new agtech products now available of relevance to rural businesses, and associated tax concessions. It will also delve into lessons on what some producers have been doing to improve their business performance during COVID-19. * All people registering to join the webinar will go into a draw to win a 'Cattle Baron' board game, courtesy of AgTech Central.
Date: Thursday June 11, 12pm.
Link: Click here to register
Webinar: CalfWatch – developing a system to remotely monitor calving in northern Australia
Host: FutureBeef and Beef Central
Synopsis: Calf loss in northern Australian beef herds is a major problem confronting the productivity of business operations. In this webinar, Tim Schatz (Principal Livestock Research Officer – NT DPI&R) discusses the CalfWatch project, which is being conducted near Katherine NT. The focus of the CalfWatch project is to develop a system to remotely monitor calving under extensive conditions and then use it to investigate the causes of calf loss which costs the northern beef industry more than $54 million annually.
During the presentation, Tim will discuss the findings and results of a 200 cow herd in a 2200ha paddock that formed part of the study. A Q&A session will follow.
Date: 16 June, 1-2pm AEST
Registration: Click here to register
Webinar: Effective use of Twitter for agribusinesses
Host: Heidi Wright, Director of Wright Social, a grassroots social media team for ag.
Synopsis: We know Twitter is a huge part of how the farming business community learn, grow and share online. In this webinar, Heidi from Wright Social will cover:
How to grow your profile, connections and influence on Twitter using best practice & proven tactics
How to use Twitter Lists to your advantage
Free tools to help you save time and be more effective on Twitter
How to run a live Q&A on Twitter
Date: 18 June at 7pm (GMT+9.30) Adelaide, SA.
Link: Click here to register
Webinar: Online Agricultural Careers Expo
Host: ACST RuralBiz Training
Synopsis: The Online Agricultural Careers Expo has been designed for year 10, 11 & 12 students interested in considering a career in agriculture. Agriculture teachers, primary industries teachers, careers advisors and others who assist young people entering the workforce, are also welcome to attend.
Topics include:
Working in Agriculture – overview of salaries and conditions (Holmes Sackett)
Types of jobs, salaries & conditions
Scholarships, graduate and traineeship programs
Careers and growth areas
Pathways in Agriculture Education
Date/time: 11am-1pm, Tuesday, 23 June.
Link: Click here to register