A funeral service for Rod Turner will commence at 1:30pm on Friday, June 9, at the Anglican Church in Roma. 
AN "old school" livestock agent, one of the best auctioneers to stand on the catwalk, a gentleman with a towering presence, warm handshake and beaming smile, and a deep passion for helping all young agents regardless of which colour shirt they wore, is how one of Queensland's best known livestock agents is being remembered today, following his passing aged 71 on Saturday.
Rod Turner had spent a day working cattle on his property south of Roma when he passed away quietly on Saturday evening.
In the 48 hours since his sudden loss, his wife Allison and children Tim, Mark, Megan and Alex have been inundated with messages of sympathy and support from Rod's wide network of friends across Queensland.
A special tribute led by senior Nutrien livestock manager based at Roma, Andrew Holt, was paid to Rod at this morning's store sale in Roma.
Rod loved the cattle industry and he loved his clients, said his eldest son Tim, also a successful livestock agent and now cattle buyer, in comments to Beef Central this morning.
"He was a genuine person that really wanted to help people, his clients became his friends," Tim said.
"Obviously his passion was always young people, and it didn't matter which shirt they wore, he was always more than happy to help."
Rod grew up on his parent's dairy and peanut farm near Kingaroy before starting his livestock agency career with Dalgety at Roma in 1969.
His career and an early move to Australian Estates took him to branches including Dirranbandi, where he met Allison, Pittsworth, Inglewood, Glen Innes and then Warwick, where he returned to Dalgety, managing the local branch from 1983 to 1991.
Rod then moved to Mareeba as branch manager from 1991 to 2001, where he also bought and operated his own mango farm.
In 2001 he returned to Roma, back to where his livestock agency career began.
In addition to becoming a prominent voice and champion for the Roma Saleyards – Australia's largest physical cattle selling centre – Rod also had 'skin in the game' as a cattle producer in the region, buying a property south of Roma, which he gradually grew with purchases of neighbouring holdings into an enterprise spanning more than 2500ha (6000ac) today.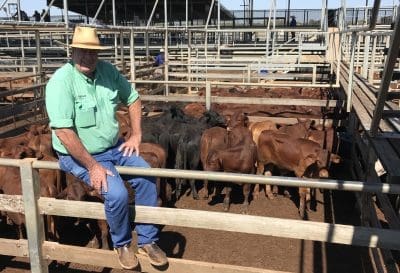 After a long and distinguished livestock agency career, Rod was looking forward to retiring soon to focus on his cattle and spend more time with his family, including eight grandchildren and three great-grandchildren.
Former livestock agent and Roma Saleyards manager Terry Hyland, who met Rod while working with Dalgety back in the 1970s, described him as one of the best.
"Rod was a very a good agent, and a very good auctioneer," Mr Hyland said.
"He had a very good clear diction and was a very good trainer of young people coming through the industry.
"He was synonymous with the Roma Saleyards and the Dalgety brand, and he will be sadly missed by the pastoral industry, it is a sad day."
Despite the shock of his loss, there was some comfort in knowing Rod had died "doing what he always loved doing, working on his place and mucking around with cattle".
In recent years Rod also invested considerable efforts behind the scenes on behalf of industry to drive momentum towards finding solutions to the issue of cattle poisonings caused by the native plant Pimelea.
AgForce senior policy officer Marie Vitelli said the industry owed Rod a debt of gratitude for the time and energy he invested.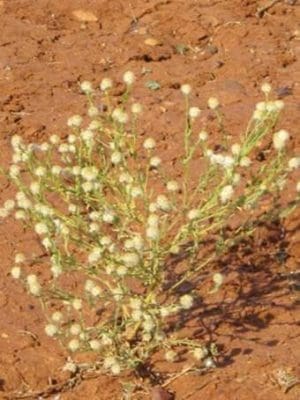 "Rod was the driving force behind instigating research into combating Pimelea toxicity in cattle since 2017.
"He willingly shared his experiences using bentonite supplements across his communication networks far and wide.
"Rod is a cattle industry legend. We owe him to continue the quest in combating Pimelea."
An 'icon of the Western Queensland cattle industry', and an 'old-fashioned gentleman' who was highly regarded and treated everyone with courtesy were among the tributes his friends paid in conversations with Beef Central.
"He did a lot behind the scenes that no one probably saw, without any recognition or accolades, the sort of person who, without them, society would be a lot worse off," one producer client said.
Livestock agent Barry Newberry, a partner in Newberry te Velde Carige Agencies at Glen Innes, trained under Rod when he first became a livestock agent in the late 1970s.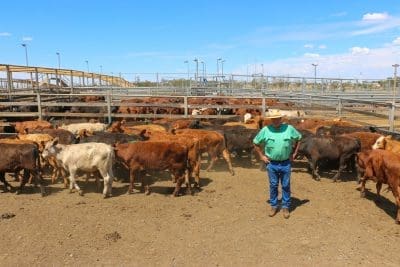 "He was a great auctioneer, very passionate about what he did, and a front runner who wanted to do things.
"I started with Rod, most of what I know I know from Rod, he got me going in the auctioneering game.
"He was up front, there were no grey areas with Rod, it was black and white, you knew where you stood with him, he was a great operator.
"He was very passionate about training people and he was very passionate about his job, he was a great leader and a great yardstick."
Northern Territory Cattlemen's Association president David Connolly, who previously worked with Rod at Wesfarmers Landmark, described him as the "consummate agent".
Mr Connolly was a newly appointed State Livestock and Studstock manager for Wesfarmers Landmark in 2001 when he was responsible finding a new branch manager to take up the position at Roma he had just vacated.
He said he knew immediately that Rod Turner was the right man for the job due to his exceptional abilities and professionalism, but he also recalls that it took some convincing to persuade Rod to make the move.
First indications were that he didn't want to leave Mareeba, but, ultimately he decided to take the position, and it proved to be a great success.
"In fact every time Rod saw me after that he used to say to me that he was pleased I pursued him to transfer to Roma, because he said it was the best decision he had made.
"He was an exceptional auctioneer, and he could turn his hand from selling chooks to stud cattle and everything in between, due to his versatility.
"Rod could identify young talent, train them in the art of old school livestock agency techniques and auctioneering and turn them into top young agents.
"And there's many a successful livestock agent in the State of Queensland who will nod knowlingly at this.
"There would be countless successful agents around today that would be trained Rod Turner."
In fact young agents would be transferred to Roma specifically because of the benefit they would receive from being trained by Rod Turner, Mr Connolly said.
As a person, Mr Turner was "as kind hearted, hard working and genuine" a man as you could meet, Mr Connolly said.
"He genuinely cared for people, and he genuinely cared for his clients.
"He always took time to talk to people about how they were going and he had a skill at making everyone feel important.
"He was a big man with a big booming voice, and had a great presence.
"He was a consummate agent."
Damon Ferguson, General Manager North East Central Division, Nutrien Ag Solutions, in a statement issued to media today, said: "We are all saddened and shocked by the news of the death of our colleague and friend Rod Turner.
"Rod spent the majority of his working life with Nutrien Ag Solutions as a key part of our Roma branch as Key Account Manager – Livestock and Senior Auctioneer. During his career with the company, Rod worked at Warwick, Dirranbandi, Pittsworth, Mareeba and Roma. For many years Rod was the Branch Manager at Roma before moving into a dedicated livestock key account manager position.
"Rod is widely renowned not only within Nutrien Ag Solutions but also across the wider livestock industry. His passing has come as a shock and huge loss to those who knew Rod and worked alongside him. Over his career that spanned more than 40 years in the industry, there are a great number of livestock agents across Queensland that Rod has directly helped develop, particularly as auctioneers. He took great pride in seeing those he spent time with achieve success in their careers and also at auctioneering competitions.
"Our sincere condolences go out to Rod's family, his Nutrien Ag Solutions colleagues and also his many friends and clients."
Maranoa Regional Council mayor Tyson Golder said Mr Turner would be missed.
"Condolences to Rod's family. Everyone is shocked at his passing. He was a friend and a big supporter of Roma Saleyards and always contributed with level-headed thinking on how to take the Saleyards forward.  He was respected by everyone and will be sadly missed."