WIDELY known and respected agribusiness and personal development coach David Hanlon has passed away in Brisbane, after a lengthy battle with leukemia.
Mr Hanlon worked extensively across Australian farm sector businesses helping individuals become more effective business managers, people managers, leaders and business strategists.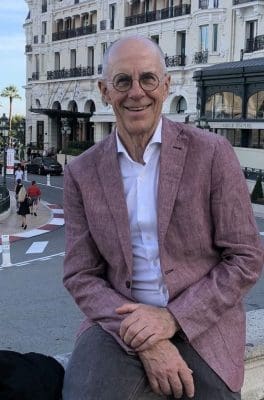 He and his partner Jill Rigney, forged their successful personal development consultancy business, The Right Mind, 15 years ago, working with pastoral companies, lotfeeders, processors and individual beef producers to empower individuals.
David had an engaging personality and a natural curiosity about how those people he consulted with ticked, helping them develop as individuals to make better and more effective decisions.
His impact was seen nationally across a range of farm commodity sectors including the beef and sheepmeat industries, dairy, horticulture and cotton. He held a particular passion for working to improve the plight of indigenous communities.
Mr Hanlon and Rockhampton's Terry McCosker were both working in the Northern Territory when they joined forces to form agribusiness consultancy Resource Consulting Services (RCS) in Darwin in March 1985. The pair have worked collaboratively on various projects across rural and regional Australia ever since.
Mr McCosker offered a fond tribute to David Hanlon on Facebook this morning.
"The success of RCS is an achievement of which David was very proud," Mr McCosker said.
"We founded the business based on nothing more than an understanding that our skills were complimentary. I looked up to him for his skills, contacts and knowledge, not to mention his capacity to consume books."
The pair moved to Queensland in 1990 to change the course of history for RCS.
While Mr Hanlon studied ag science initially, for a large part of his career he was a very talented agricultural economist, Mr McCosker recounted.
"In this capacity he worked across many industries and countries and was a favoured consultant with the Asian Development Bank. Prior to that he had a long association with indigenous communities in Queensland and the NT."
In the last 15 years, together with his partner Jill, he found his real niche and passion in practicing and teaching about mindset and attitude. He and Jill established The Right Mind as they transitioned out of RCS and developed a range of outstanding personal development programs including The Power of Engagement, and their life-changing Rural Leaders Bootcamp.
A long list of today's red meat industry leaders and senior stakeholders have taken part in one of the Bootcamp events over the years.
"Even while ill, David continued to read and innovate and develop ways of operating on-line during COVID restrictions," Mr McCosker said.
"In typical David form, he faced his disease with humour and his intellectual capacity to understand the science and question his doctors. He did not fear passing, but like all of us, would have liked more time to do more with Jill and his friends and continue to help and lead others."
"David, you had an impact on this little planet and you will be missed. Our sympathies go out to Jill, Seb and all his friends."
Gympie beef processing and meat industry identity Terry Nolan said David Hanlon had certainly left a legacy like few others could.
"He taught many people to be themselves, but just a little better version of themselves. A gentleman, a thinker, a caring person, with sage advice. A person we are all the better for knowing," Mr Nolan wrote.
A funeral service will be held at 11am on Tuesday 30 November at Lakeview Chapel, Albany Creek Memorial Park, Brisbane.