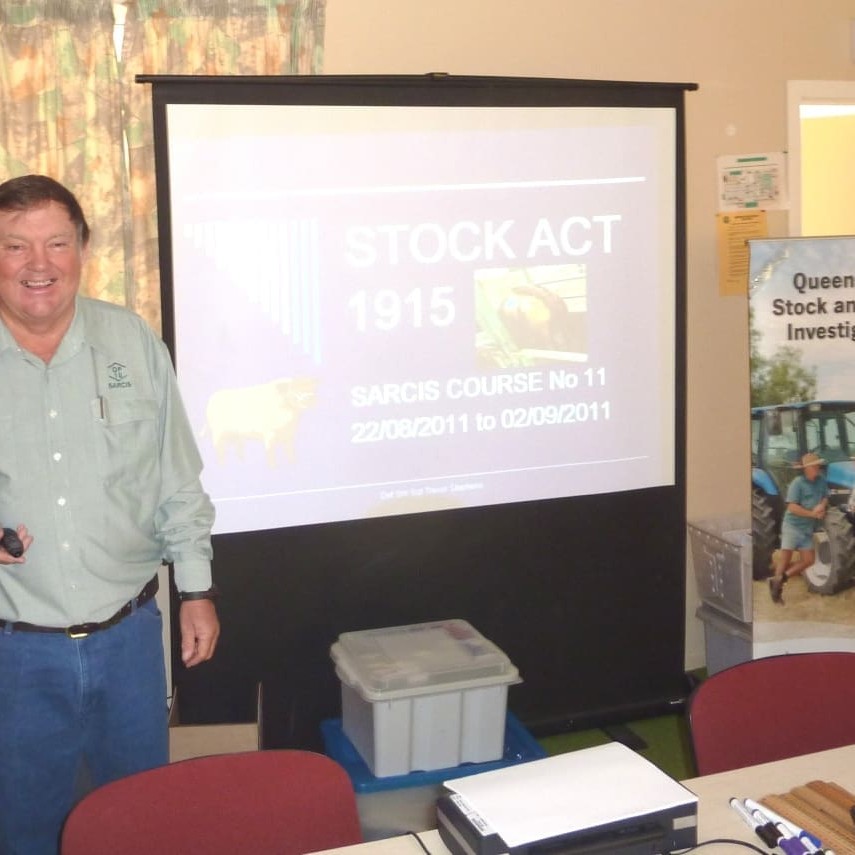 Over the years there are individuals who leave their mark on an organisation because of their extraordinary combination of skill, knowledge, experience and passion for their work.
Detective senior sergeant Terry Hanly is one of those people.
June 8 will mark the 60th birthday and last day in the job for Queensland Police Service legend Det Hanly – the longest serving Stock Squad officer in Queensland's history. His retirement will mark the end of more than 32 years' connection with the Squad.
In late 1975, when working as a ringer for the North Australian Pastoral Co, Terry was convinced by Sergeant Bill McGrath to apply to join the Queensland Police. He resigned from his pastoral company work, filling in time as a stockman and horse breaker in the Boulia area of far western Queensland while he waited to start his new career.
During his early years in the QPS, Terry worked in general policing duties in the State's southeast before moving to Charters Towers – capital of the state's biggest beef shire, Dalrymple – in Queensland's north, where he soon joined the Stock Squad.
He stayed in the position until 1983, after which he worked in the criminal investigation branches at Rockhampton, Yeppoon, Blackwater, Gladstone and Biloela.
In 1988 Terry was promoted to become officer in charge of Charleville Stock Squad, where he stayed until 2001 – the same year he was awarded the Australian Police Medal.
He was promoted to detective senior sergeant, and Northern Area Stock and Rural Crime Investigation Squad (SARCIS) coordinator later that year – the position he still holds today.
During his policing career focused on investigating stock theft and rural crime, Terry has been heavily involved in training of younger colleagues. He facilitated at every SARCIS course held between 2001 and 2011.
He has taught almost 150 students from the Queensland Police Service and interstate services in the importance of community engagement, partnerships and intelligence-sharing in this specialisedfield of police investigation.
"Terry's level of skill is not just well-known in Queensland, but across Australia," SARCIS coordinator Detective Inspector Ian Robertson said.
"He has often been called upon to lend assistance to interstate police involved in livestock investigation, particularly the NSW Rural Crime Squad," DetRobertson said.
"Although approaching 60, Terry still puts in long days in the saddle mustering stock during SARCIS investigations and is always willing to pass his knowledge onto junior staff."
Terry is well-known throughout rural Queensland and his retirement function held on May 19 was attended by well over 200 friends, colleagues and well-wishers. The guests included Assistant Police Commissioners from both Queensland and NSW, as well as many retired Stock Squad officers.
In planning for his retirement Terry has already bought a new horse, a new saddle and in the week following his send-off Terry will start his retirement riding in the ranges west of Rockhampton with some of his good mates.