It is the elephant in the room in Australian agriculture's sustainability debate – or the Panda in the room to be more specific.
What role should Environmental Non-Government Organisations (ENGOs) like the World Wildlife Fund play in Australian agriculture's efforts to demonstrate its sustainability credentials to the market – do we need the Panda on board to give our sustainability programs credibility in the broader public and consumer marketplace?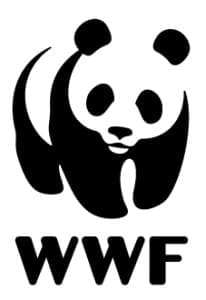 Or is engaging with ENGOs simply a slippery slope that will inevitably lead to lost control over production processes, voluntary programs being replaced with costly compulsory programs and onerous on-farm certification systems that become railroaded by supermarkets and consumer and special interest groups?
These questions were put to the three panellists involved in the Rural Press Club of Queensland's forum on "Selling Sustainability – What's in it for Australian Agriculture?" in Brisbane on Tuesday.
While the issue of engaging with ENGOs has deeply polarised Australian agriculture in recent times, the three speakers on Tuesday – Cotton Australia's Adam Kay, Australian Land Management Group's Tony Gleeson and CQ cattle producer Ian McCamley – all took the view that our rural industries should not should not fear the Panda.
Sustainability focus has 'future-proofed' Australian cotton
The Australian cotton industry is perhaps the most advanced of all of Australia's agricultural industries in demonstrating its sustainability credentials.
In the 1980s and 1990s the industry attracted no shortage of negative publicity over environmental issues and water use efficiency, but many of those headlines have now long since disappeared.
The industry successfully introduced a Best Management Practice program in 1997, and has recently signed a landmark agreement with the Better Cotton Initiative, which involves some of the world's largest retailers, brands and ENGOs. The agreement now allows cotton produced under Australia's BMP program to be sold under BCI's global sustainability brand.
As Cotton Australia CEO Adam Kay explained to Tuesday's forum, this has positioned Australia's cotton industry well at a time when many of the world's major cotton retailers including Tesco, H&M and Ikea are committing to source 100pc of their cotton from sustainable sources within the next five years.
Mr Kay said that when the BMP program was set up in the 1990s, the industry liased directly with ENGOs including the World Wildlife Fund and the Environment Foundation.
He said it was important to have groups like the WWF involved, but not controlling things.
"I know there is a lot of talk about the model some of the ENGOs use of bringing in voluntary (programs) and the voluntary then becomes mandatory and then you have to pay for it," he said.
"We're all fearful of that sort of model, we can't be adding to the cost, we have to be generating some dollars back for our producers."
While ENGOs sat around the table of the Better Cotton Initiative, so too did the big retailers and brand owners including NIKE and H&M, and it was important that producers were at the table to help steer where it was going Mr Kay said. (More on How being 'ahead of the game' saved cotton's access to markets further down)
The only thing we need to fear is not filling the space: ALMG
Tony Gleeson, the chief executive of the Australian Land Management Group, said that if landholders did not "fill the space", someone else would.
The Australian Land Management Group is a group of Australian landholders who have developed a voluntary, whole of farm environmental and animal welfare certification system called Certified Land Management.
CLM is a registered Australian certification trade mark which complies with the internationally recognised ISO 14001 environmental management standard.
In his address to Tuesday's forum Mr Gleeson discussed how farmers should use certification to improve their on-farm productivity and to enhance their ability to compete for the higher priced markets.
In response to the question of whether agriculture should 'fear the Panda', Mr Gleeson said the one thing agriculture needed to be fearful of was "us not filling the space".
'If we don't fill the space here then others will…'
"If we don't fill the space here then others will," he said.
"I would also add to that our relationship with groups like WWF and RSPCA has been quite constructive.
"We don't need to fear them so long as we are genuinely committed to listening to the community and the consumers and moving ahead with how they are moving."
We need to have dialogue with these people: CQ beef producer
Central Queensland cattle producer and Cattle Council of Australia marketing taskforce member Ian McCamley agreed that agriculture did not need to fear anybody.
But it did need to be at the table telling its story.
"We need to talk about communication, we need to have dialogue with these people," he told the forum.
"They have their vested interest, they put the Panda outside a supermarket and take money out of old ladies' purses, they have their story. We have to counter that with our story."
Mr McCamley shared a story to illustrate why he believed agriculture had to be at the table ensuring its story is heard.
He related how, during the moratorium on regrowth control implemented by the previous Labor Government in Queensland, AgForce was able to arrange for the Natural Resources Minister Stephen Robertson and his advisors to visit Mr McCamley's property at Rolleston.
"To cut a long story short, I was able to take the minister gently by the shoulder and lead him out to a patch through some nice grass, and then over to a patch of brigalow regrowth," Mr McCamley explained.
"I got him to bend over and get down under this regrowth, and I said minister look here, the ground is bare where it is shaded by this regrowth, this regrowth is nothing like a natural environment, and the ground is bare.
"I said see the slope there, minister, when it rains the water runs off this. See that bit of erosion starting over there (running) into that gully down there, that runs into a creek which runs into a river and it ends up out on the Fitzroy Delta.
"So by leaving regrowth untouched you are damaging the environment.
"So it is about getting out there, being in the door, being in the room and telling your story, that is important."
How being 'ahead of the game' saved cotton's access to key markets
Another story told by Adam Kay underscored how the Australian cotton industry's proactive approach to adopting sustainable land and water use practices saved it from losing access to key high-priced markets.
Mr Kay explained that he and a colleague visited the giant UK supermarket chain Tesco last year, where they were told that by 2020, the huge retailer had committed to secure 100pc of its cotton supply needs from sustainable sources.
Mr Kay was shocked to learn that Tesco considered sustainable sources only as "organic cotton, cotton produced in Africa, or cotton produced under the Better Cotton Initiative (BCI)". This definition of sustainability effectively ruled out the vast majority of Australian cotton at the time.
'The scary thing is, we didn't even know we were off the list'
The Australian representatives ensured the Tesco executives received a full briefing on the sustainability standards and credentials that underpin Australia's cotton production.
About two months later Mr Kay received an email from Tesco's Corporate Social Responsibility manager, stating that the company had taken on board what they had been told and had conducted due diligence and had added Australian cotton to the list of cottons it will accept in future.
"Now the scary thing is, we didn't even know we were off the list," Mr Kay explained.
"So unless we get around and tell the story, the story we are so proud of and let people know, more and more we might find that we're off the list with certain retailers and brand owners."