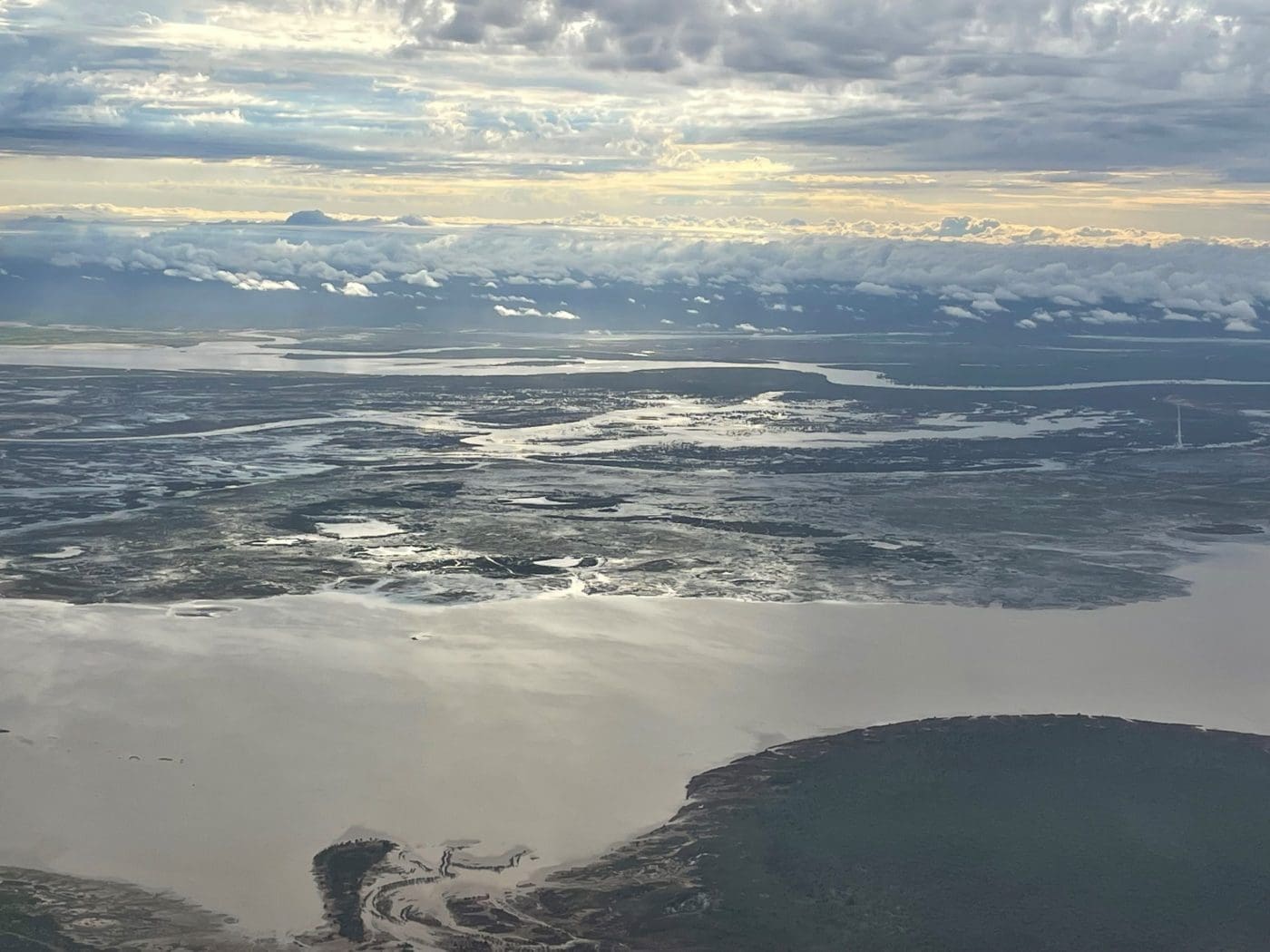 THE big blue and white Bowman Transport Truck was the very last vehicle to cross the Fitzroy River, as the 'Road Closed' sign was being dragged across Willare Bridge just over a week ago.
The truck was carting three trailers, loaded with 118 squares of oaten hay which had been donated and loaded that same day from Roebuck Export Depot, and heading to flood affected properties.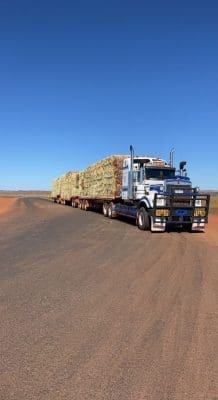 "It was a race against the clock, as we knew the waters were rising and the roads would soon be closed and impassable. Our livestock manager Kyle Ram, Mark Bowman, myself, and three other blokes loaded the truck as fast as we could to try get the hay on the road as quickly as possible," said Ceny Hussie, Roebuck Export Depot Manager.
Kimberley Pilbara Cattlemen's Association's Lauren Bell said that with flood waters still rising and many roads already cut off, getting feed to animals in the coming weeks was the most immediate priority.
"The road had already been cut south, so our last chance was to get hay from Roebuck before the road shut, going from Broome to Derby. I called Ceny to see how much hay they had available, and she said they had 118 bales they would be happy to donate. I then spoke to Bowie (Mark Bowman) to see if he would be able to cart the hay. He was on his way back towards Broome and said he would go straight to the Export Yard and get it done. And he did, just in the nick of time." said Lauren.
The donation of hay from the Indigenous Land and Sea Corporation's Roebuck Export Depot has a commercial value of around $30,000.
"The industry has always supported the export depot, for many years, and it was a chance to support the people that have supported us. It's in everyone's interest that cattle are fed and saved and that we do what we can, for both animal welfare and the industry."
Roebuck Export Depot is owned by the Indigenous Land and Sea Corporation and is utilised by exporters and livestock agents to prepare cattle for live export markets as well as handling transit cattle for the domestic markets.
Source: KPCA