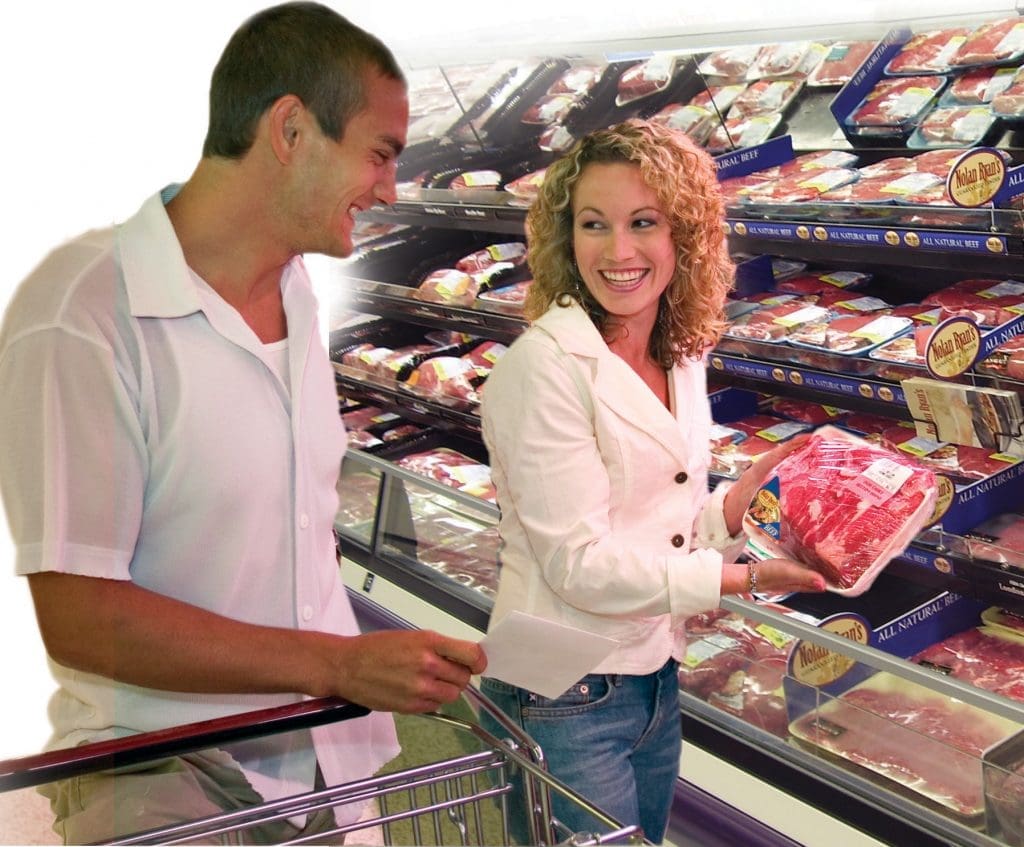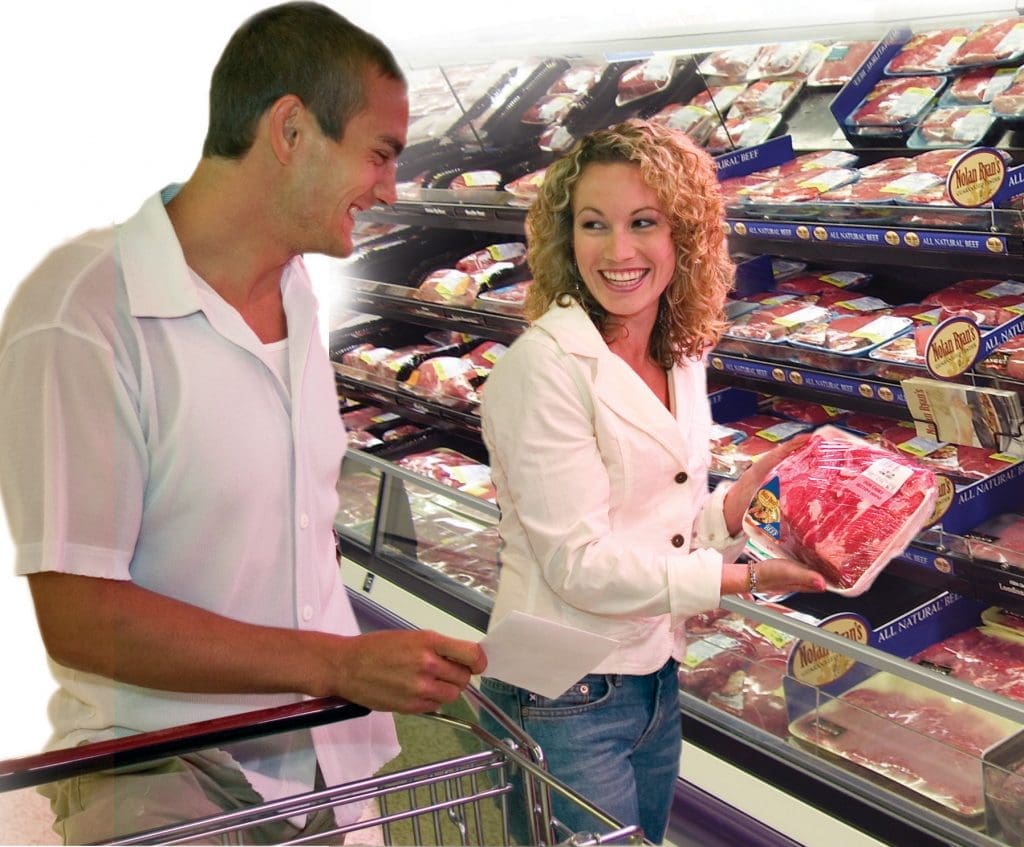 DOMESTIC food sales data for 2022 released by the Australian Bureau of Statistics this morning suggests there was solid growth in overall retail and food service categories last year, while online food sales volume has stagnated in the past 15 months.
There has been a steady rise in overall Australian food retail turnover during 2022, before levelling off since October as interest rates and cost of living started to bite into household budgets. Note there is some lag in the ABS data, with November the most recently reported month.
Monthly food retail turnover in November stood at $13.753 billion – its highest monthly level since the COVID-induced panic spike in March 2020 (see graph).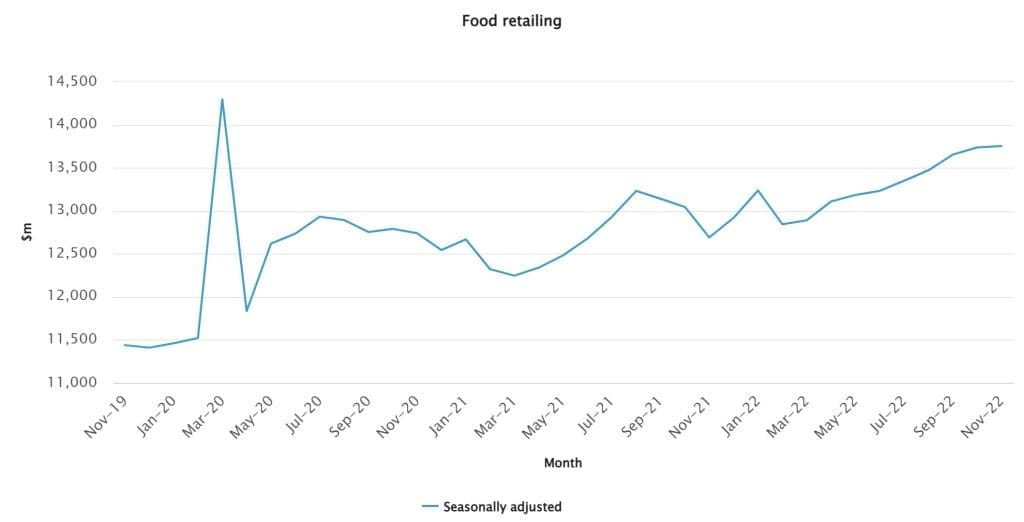 A similar trend was seen in café, restaurant and takeaway food service trade during 2022, growing steadily through the year before levelling off in September due to cost of living pressures.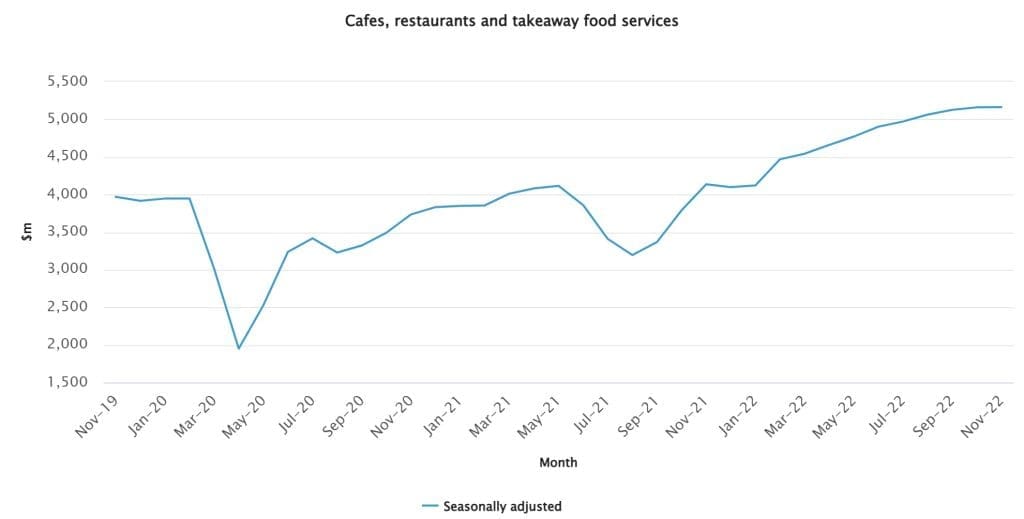 In sharp contrast, ABS data suggests online or e-commerce food sales (light blue line in graph below) have stagnated over the past year – most likely because more consumers are again happy to step out to buy household requirements, as the COVID fog has cleared.
In November, online food sales were worth $1.079 billion, up about $700m on the year before. Worth noting, however, is that the month of November typically enjoys strong online sales, due to the annual Black Friday sales activity.
Two sharp rises in online retail food sales are evident on the graph below, both linked to Australian consumers' response to waves of COVID – the first being in April 2020, and the second in August 2021. Significantly, online food purchasing clearly tended to 'hang-on' with new customers after each event.

Supermarket online sales tell a different story
The ABS figures and trends for online food sales contrast sharply with e-commerce references made in last September's 2022 annual reports issued by Australia's two largest food retailers.
In its annual report for in the year ended June 30, Woolworths claimed e-commerce (principally online, covering all food and grocery lines, not just food) sales up 42pc over the previous year. Active online customers grew 22pc to 840,000, Woolworths said.
Total e-commerce sales for the year for Woolworths (excluding Big W and Countdown NZ divisions, and for all grocery and household items – not just food) reached $4.6 billion. The company claimed to be Australia's largest e-commerce business by revenue last financial year, and third largest by weekly website traffic to digital platforms.
Retail competitor Coles reported e-commerce sales (again, this covers all supermarket lines – not just food) last financial year of $2.8 billion, up 41pc. It claimed penetration (the number of customers buying online, compared with overall customers) at 7.9pc, compared with 5.8pc the previous year.
"E-commerce growth remained elevated early in FY22," Coles shareholders were told in the annual report. "As the year progressed and COVID restrictions eased, customers returned to shopping in store, however e-commerce sales are more than two times pre-pandemic levels."