Latest listings on Jobs Central:
Beef Marketing Coordinator – Ebor Beef, New England
Livestock Leading Hand, Koojan Downs – Harvest Road
Property Manager & Farming Operators – Faulkner Farming
Area Manager, WA – via Rimfire Resources
Assistant Farm Manager, Dairy, Vic – via Drover Ag
Station Manager, SW Qld – via Drover Ag
Farm Manager Griffith Region NSW – via Rimfire Resources
Assistant Farm Manager, NT – Northern Territory Government
Farm Overseer, Wandong Herefords NSW – via Spinifex Recruiting
Livestock Buyer, Gippsland – via Agricultural Appointments
Area Sales Manager Livestock, Qld – Virbac Australia
Area Sales Managers (2) Livestock, Vic – Virbac Australia
Sales Executive Brisbane – Stockyard
Head Stockperson NW Qld – via Anna Brown Recruitment
Livestock Cadet – JBS
Livestock Coordinator Feedlots – JBS
Click here to access these and other exciting meat and livestock supply chain jobs currently listed on Jobs Central.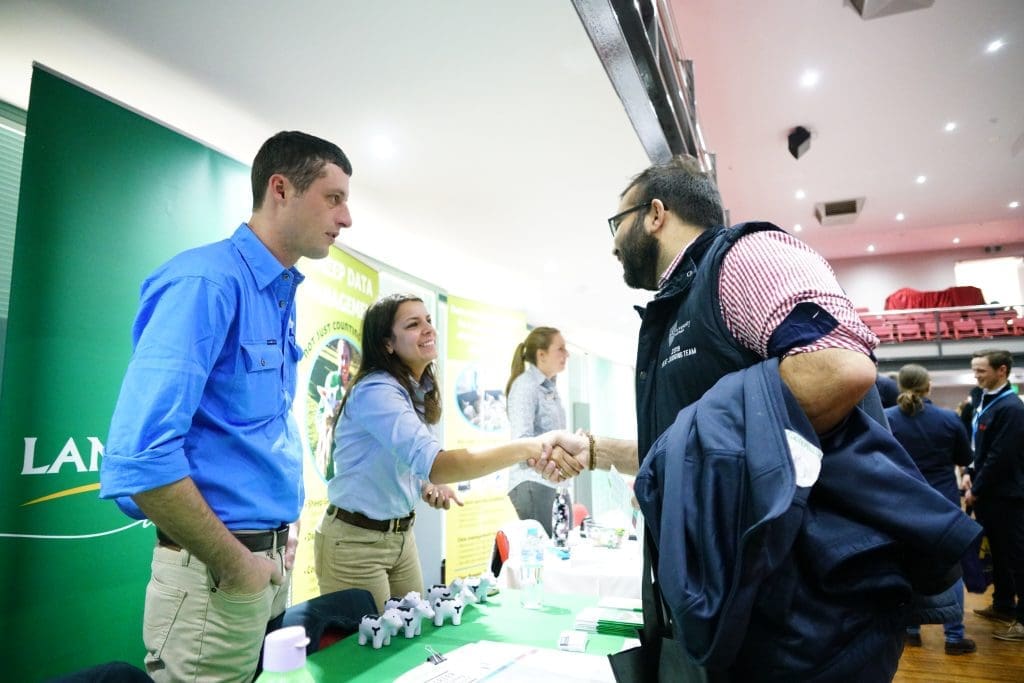 THE prospect of landing a great job somewhere along the red meat supply chain is just one reason for university under-graduates and recent graduates to attend the Inter-Collegiate Meat Judging National Conference in Wagga Wagga NSW next month.
ICMJ inspires and supports young people who want to build a career in the red meat industry, with its flagship national conference and competition the launching pad for countless industry leaders by equipping them with new skills, networks and knowledge.
This year's ICMJ conference runs over four days from Tuesday July 5 to Saturday July 9 and is open to university students and recent graduates from around the world.
ICMJ President Peter McGilchrist said that after missing two years due to COVID cancellations, students and agribusinesses alike were champing at the bit to attend the competition hosted by Teys Australia and seminars at Charles Sturt University.
The week also includes a Careers Expo with participation by a host of corporates and other larger businesses in beef production, agri-business, processing lotfeeding and export, combined with workshops and information for graduates.
"Unfortunately, COVID forced the cancellation of both the 2020 and 2021 ICMJ National Conferences, so we need to build awareness among current university students of the opportunities that ICMJ can provide for developing industry-relevant skills and finding a job after graduation," Dr McGilchrist said.
"In previous years there have been up to 50 different companies participate in the ICMJ careers fair in Wagga, with major agribusiness's using it as their primary source of talent recruitment for graduateemployment programs.
"We're also conscious that many university students have since graduated without having the opportunity to participate, so for the first time we will be opening the ICMJ National Competition to young industry professionals who were enrolled at a university at the time of 2020 and 2021 events."
This year's conference program covers aspects affecting meat quality in beef, lamb, pork and goat, with keynote presentations from the likes of Tom Bull of Lambpro, and Darryl D'Souza of Sunpork.
There will also be hands-on workshops to demonstrate carcase breakdown and utilization with Shannon Walker and George Abourzik who have gained fame through the Butcher Wars at MeatStock events.
ICMJ activities are supported by foundation partners Meat & Livestock Australia and the Australian Meat Processor Corporation, and over its 33-year history more than 3000 students have attended the ICMJ events.
"Being an ICMJ alumni is more than just having participated in a one-off event during university – it's about being part of a network that is continually looking for ways to give back so that the Australian industry stays ahead of its competitors," Dr McGilchrist said.
As well as the prospects of landing a job through ICMJ, the top performers in the national meat judging competition are selected to represent Australia on a tour of the United States red meat industry and compete in a US ICMJ competition.
Conference sessions open to outsiders
For the first time, this year's ICMJ National Conference will open its doors to the public to attend keynote seminars as part of the program to be held in Wagga Wagga.
While registration for the full four-day conference remains restricted to university students competing at ICMJ's national competition, producers, advisers and industry representatives will now be able to attend presentations on the latest developments shaping the red meat industry to be delivered at Charles Sturt University's Wal Fife Lecture Theatre on the mornings of Wednesday, 6 July, and Thursday, 7 July.
ICMJ President Peter McGilchrist said the seminar tickets were a great opportunity for those already working in the red meat sector to hear directly from industry leaders.
"ICMJ's mission is to inspire and develop red meat industry leaders, and while our competitions are a core way of training university students in meat science, understanding the big trends and challenges facing the red meat sector is important to everyone in the industry," Dr McGilchrist said.
The Wednesday July 6 seminar speakers include MLA's Scott Cameron and Sarah Hyland, Tom Bull from LambPro, and Craig and Jo Stewart from the Gourmet Goat Lady. Dr Darryl D'Souza from Sun Pork will also present a session on innovation in value-add products and Hamish Irvine from Bindaree Beef will discuss carcase utilization in a changing world.
The Thursday July 7 program will focus on the adoption of science in the red meat industry with a presentation by Murdoch University Professor David Pethick, an exploration of breeding and genetics for farm and market by Angus Australia's Jake Philips and a beef industry systems presentation by Teys Australia supply chain coordinator Molly Greentree. AMPC's Stuart Shaw and Amanda Carter will also present on the future of processing and the red meat jobs of tomorrow.
https://icmj.com.au/wp-content/uploads/2022/06/2022_ICMJ_Wagga_Proceedings_FINAL_220620.pdf