THE Australian beef industry for the first time has a comprehensive set of national language guidelines for trading and description of livestock.
While some elements of the National Bovine Livestock Language Guidelines have been seen previously under organisations like BreedPlan, state departments of agriculture, breed societies, AusMeat and livestock trading groups like AuctionsPlus, this is the first attempt to bring these diverse description topics under a national, uniform umbrella.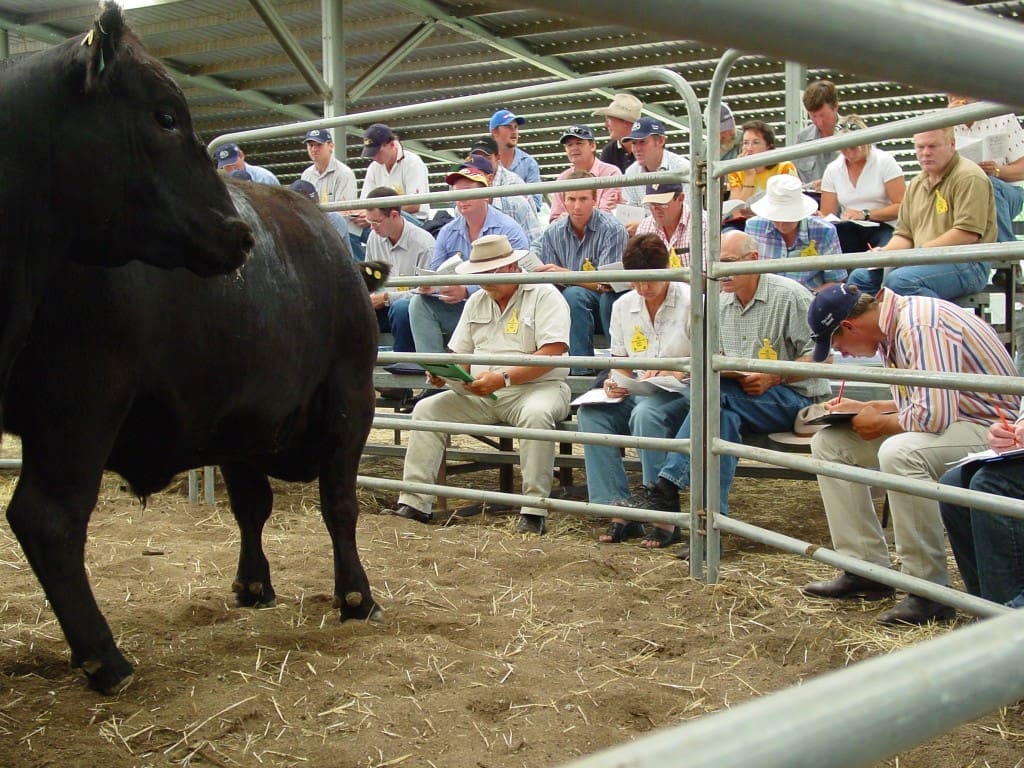 Some of that earlier information and description dated back as far as the early 1990s, and included some elements that were becoming out of date. Much of it was not well used by industry.
The new National Bovine Livestock Language Guidelines (click here to access full document) will be managed by AusMeat, and can be found on the AusMeat website.
The development of the guidelines was initiated by the Red Meat Advisory Council, based on the 46 recommendations provided in the Beef Language Review White Paper tabled back in 2017, and endorsed by the broader cattle industry. Six of those White Paper recommendations related specifically to livestock trading language matters.
The new guidelines are intended to foster consistent application of descriptors of beef and dairy cattle that connect to the industry's long-established AusMeat carcase language and align to consumer meal language. Given the diversity and vast geographic spread of the Australian beef industry, it is almost inevitable that differences in livestock terminology occur across regions. This has potential to create confusion.
As the name suggests, the new document is intended as guidelines only, and will not be enforced on any stakeholders who do not wish to use it.
The document provides recommended standardised definitions, descriptions and assessment methodologies for the key attributes used to describe cattle through production phases from birth to slaughter.
Likely key users of the document are cattle breeders, backgrounders and finishers, seedstock producers, stock agents, lotfeeders, supply chain managers, transport operators and processors.
"Where possible we should endeavour to use common terminology from the property of origin, right through the chain to the international consumer – where such terms can be linked through existing AusMeat Language," the document's foreword says.
It suggest that a uniform and harmonised language provides the opportunity for
Improved communication up and down the value chain, providing greater clarity of market signals, supporting better decision making and accelerating efficiency gains
Improvement in description and valuation of cattle is possible to improve industry performance by improved targeting of end market points and reduced non-compliance to market specifications
Higher rates of genetic and herd improvement in cattle, including crossbreds. An increased rate of improvement provides the major opportunity to close the efficiency gap with chicken, pork or emerging proteins
Acknowledging and building on Industry programs link raising claims
The guidelines have taken two years to develop and refine, starting with a Livestock Language Review conducted by an independent 'expert group' (covering all links in the chain from breeding to processing, north and south) appointed by an industry steering committee. The draft document was then peer-reviewed by a group of stakeholders including pastoral companies, vets, processors, agents, advisors, state farm organisations and independent producers.
Wide range of attributes
The 94-page document covers a wide range of attributes commonly referred to in livestock description and trading, including
sex
age
breed-type
dentition
weight
fat score and muscle score (proxies for body condition)
physical descriptions like frame size, maturity, horn status, eyes, temperament and structural assessment
reproduction
animal health and other treatments
coat and hides, and
physical welfare including animal welfare and lameness.
Despite the draft document being exposed to extensive industry consultation, inevitably some differences of opinion emerged.
"It needs to be remembered that there is huge variation in how livestock are described across the country," MLA's group manager for adoption and commercialisation Sarah Strachan told Beef Central.
"For that reason the process of consultation had to be quite thorough. The expert group developed a draft set of guidelines based on a data gathering exercise, trying to determine the relevant elements of the language, and how they should be presented.
"The feedback was understandably quite extensive, but where there was variation in different parts of Australia. Some of the process was about making the best sense – the best fit – to accommodate the majority."
"Taking on board their feedback was really important, because we all want this to be a document that is widely used. It's partly why the project has taken two years to pull together," she said.
Body condition
A good example of a subject area that required close scrutiny is body condition descriptors.
Instead of trying to define overall body condition, the guidelines use fat score and muscle score descriptions separately, providing advice on applications and technique.
"The document development process uncovered just how many different body condition scoring systems are out there," Ms Strachan said. "We received lots of feedback from stakeholders on this topic, because of the different ways body condition/fat/muscle score is assessed across Australia. It is fully recognised that certain approaches are already heavily embedded in certain parts of the industry."
"However the expert group made the decision to apply fat score and muscle score independently, but when combined, they effectively represent the condition of the animal."
"That does not stop others continuing to use other methods, if they so choose. But equally, some of these objective scanning and imaging technologies that are coming at the industry in assessing livestock may require further changes to the guidelines in future, as we move from human assessment."
The new guidelines have been endorsed by the Australian Meat Industry Language and Standards Committee. It is intended that the description guidelines will go through a routine review process every two years.
Beef Central will seek some industry reaction to the guidelines, and may publish a follow-up, if it looks worthwhile.