MEAT & Livestock Australia's 2019 annual report, now released on its website ahead of its annual general meeting in Tamworth on November 20, has reported a net deficit of $4.4m for 2018-19.
MLA's income from levies rose by 1.6 percent or $1.7 million to $108.1 million, as unfavourable weather conditions elevated slaughter rates and forced record numbers of cattle into feedlots, pushing up cattle levy income.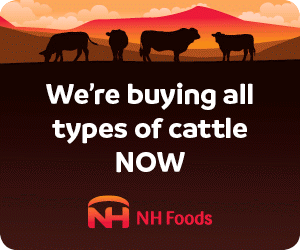 The increase in cattle levy income was partially offset by a reduction in sheepmeat levies, which MLA said were adversely affected by drought-induced supply constraints.
However, despite the increase in levy income, overall revenue fell by 1pc to $269.8 million.
The decrease in total revenue was attributed in the report to lower partner contributions and access fee receipts associated with MLA Donor Company projects.
"An overall increase in levy investment resulted in MLA Donor Company being allocated a smaller residual share of MLA's Government matching cap on research and development investment," the report states.
Overall expenditure for the year increased by 4.7pc to $274.4million.
The report said the increase mainly reflected the application of MLA's Levy Reserve Policy, which required the release of increased levies from reserves for investment.
"The level of investment reflects the fact levy reserves are currently above the target levels outlined in the policy," the report states.
"MLA's investment during the period comprised $170.3 million in research and development and $104.1 million in marketing, market access and insights activities. The Group continued to utilise greater than 99pc of the Government matching funds available in 2018–19."
The difference in total income received/receivable versus total expenditure resulted in a net deficit from continuing operations of $4,486,000 for the year.
The deficit took MLA's retained surplus at 30 June 2019 to $114.0 million.
The report shows MLA increased its expenditure in five of its six key "pillar" areas in 2018-19.
Investment in consumer and community support was $40m (up year-on-year from $38.1m in 2017-8); market growth and diversification $71.8m (up from $67m); supply chain efficiency and integrity $41.4m (up from $35.7m); leadership and collaborative culture $29.1m (up from $26.3m) and stakeholder engagement $12.3m (up from $8.2m).
Investment in the pillar of productivity and profitability decreased to $65.3m, down from $73.6m.
The report shows MLA had 49,692 members at 30 June 2019, down 1pc on the previous year.
Employee numbers for the year increased by 2pc to 271 employees.
MLA is primarily funded by transaction levies paid on livestock sales by red meat producers.
The Australian Government also contributes a dollar for each levy dollar MLA invests in research and development.
Other funding streams come from specific unmatched grants from the Australian Government and cooperative funding contributions from other Research and Development Corporations, individual processors, wholesalers, foodservice operators and retailers.
Processors and livestock exporters also co-invest levies into MLA programs through their service companies: Australian Meat Processor Corporation and Australian Livestock Export Corporation (LiveCorp). Individual exporters and importers can also co-invest with MLA on marketing activities
MLA generates additional income via eligible commercial funding contributions which are matched by the Australian Government. This funding is invested in research and development partnerships that benefit the Australian red meat industry through MLA Donor Company. Integrity Systems Company also receives additional income via the sale of national vendor declaration books and the Livestock Production Assurance program accreditation fee.
MLA's total revenue in 2018-19 comprised:
Transaction levies $108,125,000 (2018: $106,412,000);
Research and development matching grants $80,936,000 (2018: $80,380,000);
Research and development contributions (unmatched) $8,915,000 (2018: $11,876,000):
other income and revenues $71,921,000 (2018: $73,786,000).
MLA released the Annual Report last week and has disseminated it widely through last various channels including last Friday's Friday Feedback and its Facebook and Twitter channels. It is also available as hard copy and can be sent out to members who request a hard copy along with the AGM and voting entitlement pack. Copies will also be avilable at the MLA Red Meat 2019 event in Tamworth as well.
To view MLA's 2018-19 annual report on its website click here
The new Meat Industry Strategic Plan (MISP) for the red meat sector through until 2030 will be launched tomorrow.