Recent low producer returns caused by drought, at a time when processors are making good profits, has sparked producer suggestions that Australia needs greater transparency in cattle pricing and processor profit margins. Stakeholders including Rob Moore and John Carter have pointed to the US Packers & Stockyards Act as a possible template. "Processors buying and selling the product have got the real control," John Carter told last week's Senate inquiry. "It's only through bringing in transparency in market reporting… that you can really make an impact—and that lies firmly with government," he said.
Given these comments, Beef Central has asked its US columnist, Steve Kay, publisher of US Cattle Buyers' Weekly, to focus his article this month on the form and function of the P&S Act, and offer an opinion on whether it has application in Australia's circumstances…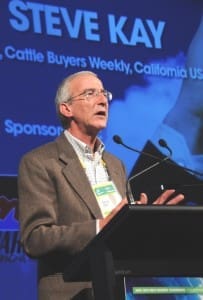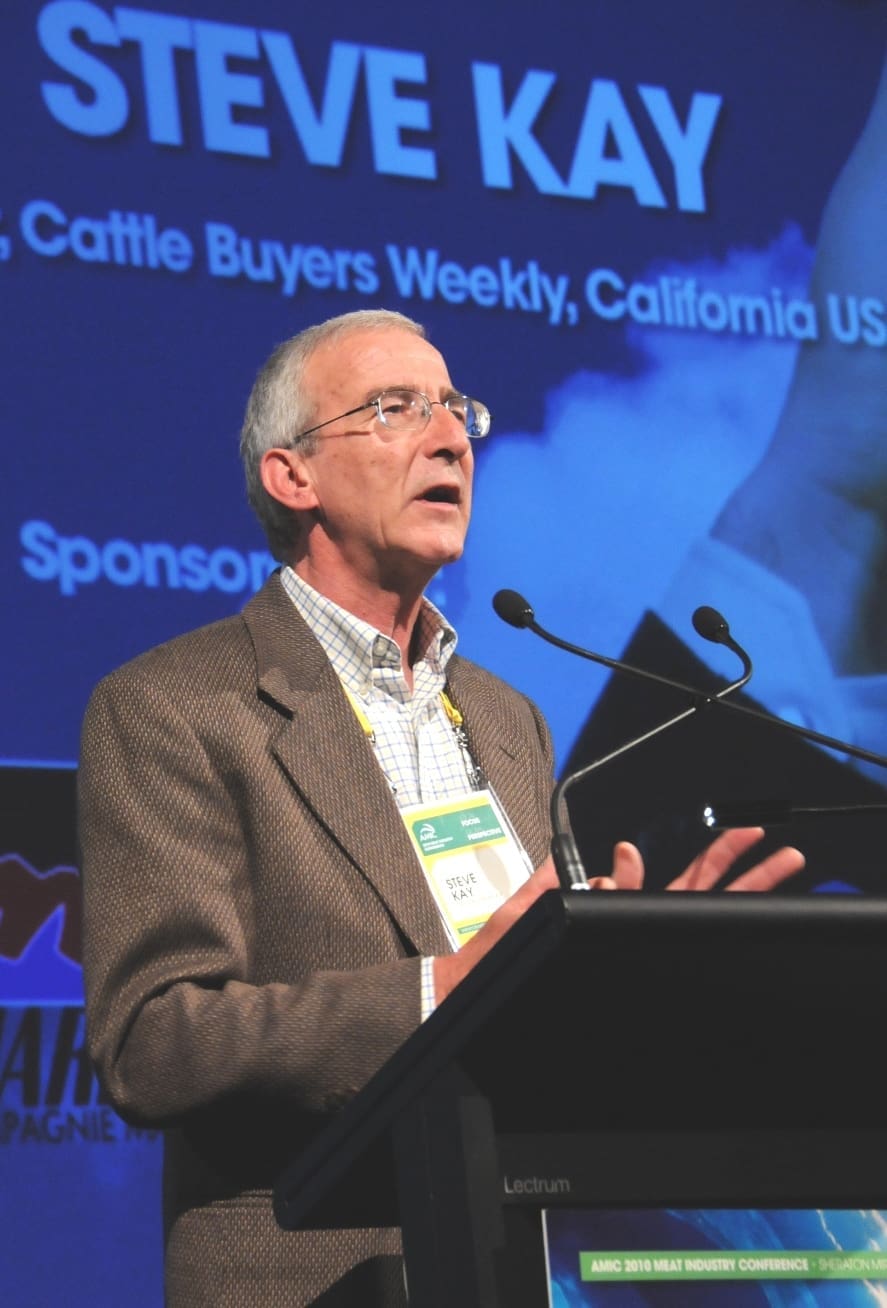 CATTLE producers the world over have an aversion to regulations. Perhaps it's because they see themselves as rugged individualists who struggle to make a living battling the elements. So why should they have to battle government red tape as well?
On the other hand, producers are keen to demand government oversight if they feel that someone in the industry is "taking advantage" of them. This might involve believing that one sector has more information than them or is manipulating the market at their expense.
Such arguments raged in the 1970s to 1990s in the US. Some producers, albeit a tiny minority, railed against so-called captive supply (packers' ownership of cattle and marketing agreements with feedlots). The irony is that these producers were at least one marketing step away from selling cattle to processors. If anyone had a gripe against packers, it should have been cattle feeders. Yet they largely did not.
Much of the griping ignored the fact that supply and demand determines how much producers will be paid for their cattle. Cattle prices in the US over the past 30 years have reached record highs when overall cattle numbers are at the lowest point in the cattle cycle. Given that the US currently has its lowest cattle numbers since 1952, it's little wonder that prices for US feeder and grainfed cattle continue to set new records.
The same pattern no doubt applies in Australia but recently in reverse. Record high prices have given way to lower prices because exceptional drought is forcing more and more cattle to market.
As if that's not enough for producers to stomach, they then read of packers making lots of money. That might be true right now. But what about the times when packers lose millions of dollars? I don't hear producers commiserating with them then.
Perhaps fortunately for Australian packers, they have found a new market in China to take a lot of their "additional" beef exports off the global market. But because packer/exporters have done this, does this mean they should pay producers more for their cattle?
There's certainly no law that says they should and neither should there be one. If there was, it would also have to decree that producers automatically get paid less when packers were losing money.
A more important question is whether Australia's cattle/beef industry would benefit from more oversight by the federal government, or some form of regulatory intervention to make cattle markets or packer profitability more transparent.
This, I understand, is what some in the industry are demanding, but that others are resisting. Some are looking to see whether the US Packers and Stockyards (P&S) Act might have application in Australia.
The market/business environments in Australia and the US have several differences. So I am hesitant to say whether the P&S Act would be appropriate. For example, three of our four largest beef processors are publicly-traded companies that are required to report their beef results each quarter. Private analysts report packer margins on grainfed cattle on a daily and weekly basis as well.
Yet it is still worth looking at what the Act is and does. First and foremost, it is a fair trade practice and payment protection law that promotes fair and competitive marketing environments for the livestock, meat, and poultry industries.
It was enacted in 1921 to assure effective competition and integrity in the marketing of livestock, meat, and poultry but has been updated several times to keep pace with a changing and dynamic industry. The Act performs two vital functions.
First, it provides payment protection by requiring prompt payment, bonding, packer and poultry trusts, and market agency custodial accounts. Second, it covers unlawful acts, unfair, deceptive, discriminatory or monopolistic practices in the marketing of livestock, meat, and poultry.
USDA's Grain Inspection, Packers and Stockyards Administration (GIPSA) administers the Act through its Packers and Stockyards Program. P&SP carries out investigations of complaints and monitors behavior in numerous ways. It states its mission thus: "To protect fair trade practices, financial integrity, and competitive markets for livestock, meat, and poultry."
The biggest surprise for those who don't know the program is that most of its investigative work involves livestock dealers and markets, not packers. The latter are highly regulated in that they have to provide GIPSA with masses of information every day and week about their livestock purchases. This information remains confidential but can be later used for investigative or study purposes.
The more public face of the Act is the one that protects livestock producers, by making sure markets and dealers are fulfilling all their obligations as laid out in the Act. For example, a South Dakota livestock market last month waived its right to a hearing, entered into a stipulation agreement with GIPSA and agreed to pay a penalty of US$2000 after GIPSA found that the market had custodial account shortages.
GIPSA critics in the past accused the agency of being toothless or not investigating packers enough. This criticism has now abated and US livestock producers almost universally support GIPSA's work and are grateful for its enforcement of the P&S Act.
The Australian industry could do worse than to take a close look at its applicability Down Under. But put aside any notion that such application would lead to greater transparency about packing industry profits.