THE Australian Government has today agreed to an industry request to open a pathway to import live lumpy skin disease virus to accelerate diagnostic capability and enable testing of lumpy skin disease vaccines.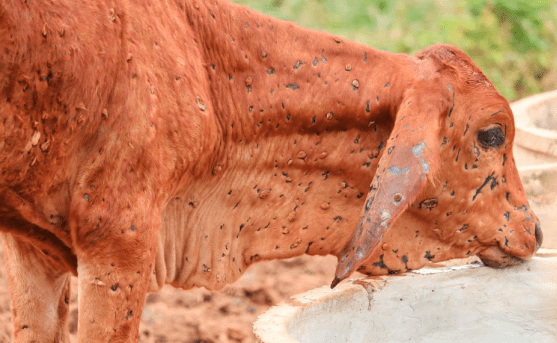 The Minister for Agriculture and Northern Australia David Littleproud said the importation decision followed consultation, risk assessment and appropriate regulatory controls, and would help Australia ensure industry has the best possible vaccine protection for emergency use and a well-developed national diagnostic capacity for early detection.
The decision follows a written request from the Cattle Council of Australia which met last week and resolved that importing the live virus was a necessary step to give Australian scientists the best chance to control the disease in the event of an outbreak.
"Lumpy skin disease is a serious disease of cattle and water buffalo, with potential for considerable animal welfare implications and economic losses," Minister Littleproud said.
"It has never occurred in Australia but is an emerging threat as it continues to spread through Asia and is now present in Indonesia.
"Import of live virus is our best bet to prepare and protect Australia, and it is not a decision that we have taken lightly. Live virus would only be held at our world-leading Australian Centre for Disease Preparedness (ACDP) under strict containment.
"Importing live virus would also lead to opportunities to develop more suitable vaccines, which will be of benefit to not just Australia but also the Asia-Pacific region.
"The Department of Agriculture, Water and the Environment will work with the ACDP to assess its processes and facilities to ensure the safe import. They will also consult in more detail with peak industries and states and territories.
"It is good to see we have support from our peak industry bodies and state colleagues to take this step – and to provide additional assurance, I have asked the Inspector-General of Biosecurity to review the proposed import process and compliance controls."
"I welcome the decision by the department to appoint a dedicated senior officer to a new role to coordinate national action to protect Australia and implement preparedness strategies.
Find out more by visiting: awe.gov.au/lumpyskin  
Lumpy Skin Disease key points
The office of the Minister for Australia has provided the following points about on Lumpy Skin Disease:
Importing the live virus and vaccine into ACDP under biosecurity control does not change Australia's disease status.
There is no threat to human health from this disease.
All commercially produced vaccines are only available overseas and contain modified live lumpy skin disease virus.
Dr Mark Schipp, Australian Chief Veterinary Officer, recently visited Indonesia, where this disease has been recently reported. There is now a significant risk that the disease has spread beyond the Sumatran province where it was first detected and is likely already more widespread.
Impacts would be felt across the live animal export trade, and by exporters of genetic materials, dairy products, animal by-products such as hides, and some meat products.
If you're travelling to Australia, importing goods or ordering goods through the mail, be aware of what is permitted entry to Australia.  You can do this by checking the website at awe.gov.au/travelling/bringing-mailing-goods.  Some foods, animal and plant products can carry pests or diseases that you won't know are there.
Cattle producers must be alert for signs of disease in their cattle. If cattle are showing signs of illness that are consistent with lumpy skin disease, this needs to be reported as a matter of urgency to the Emergency Animal Disease Watch Hotline on 1800 675 888 or to your local vet.