FARMERS across the nation will see a boost to their financial and environmental bottom lines as the first tranche of successful Carbon + Biodiversity Pilot projects are starting to kick off.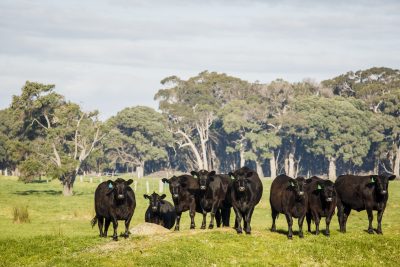 Minister for Agriculture and Northern Australia David Littleproud said total funding of over $4 million was offered to farmers for biodiversity improvements in combination with planting trees for carbon gains.
"These projects will deliver practical, real-world benefits for farmers, the environment and local communities," Minister Littleproud said.
"The C+B pilot recognises the key role that farmers play not just as agricultural producers but as environmental stewards and effective land managers who secure essential biodiversity outcomes and carbon abatement for all Australians.
"Today I visited the Randall family here at Dalness farming in Tasmania and it's clear they've grabbed this opportunity with both hands.
"This pilot project will add another income stream to its vineyards, superfine wool and English longhorn cattle activities and enhance its existing environmental projects such as biodiversity corridors for wildlife.
"The farm is close to being able to receive its first C+B payment and commence plantings."
Applications for round two close soon on Thursday 3 March, through the new National Stewardship Trading Platform, which is making it easier for farmers to plan their projects and also sell biodiversity and carbon outcomes to the private market.
Find out more about the C+B pilot at: https://www.awe.gov.au/agriculture-land/farm-food-drought/natural-resources/landcare/sustaining-future-australian-farming
The Carbon + Biodiversity Pilot is working to develop voluntary markets for on-farm biodiversity, providing additional income streams to farmers.
The Carbon + Biodiversity Pilot is part of the Agriculture Stewardship Package which is trialling approaches to providing additional income streams to farmers by developing private markets for on-farm biodiversity.
Applications for Round 2 of the C+B Pilot are open now and close on 3 March 2022.
Eligible regions are:
Fitzroy Basin in Queensland
Riverina in New South Wales
Goulburn Broken in Victoria
Southern in Tasmania
Northern and Yorke in South Australia
South Coast in Western Australia
Under the C+B Pilot, farmers who plant native trees and shrubs, in line with a biodiversity protocol developed by the Australian National University, may receive payments for biodiversity outcomes.
Source: Federal Minister for Agriculture. Further information, including frequently asked questions, is available at www.awe.gov.au/agriculturestewardship