AN intrepid young horse enthusiast from Central Queensland is about to embark on the experience of a lifetime, competing in this year's 1000km Mongolia Derby endurance horse ride.
Twenty-one year old Sally Conway from Spring Creek and Caenby, between Taroom and Wandoan, will next month tackle what is regarded as the longest and toughest horse race in the world.
While Sally has only limited experience in endurance riding, she 'grew up' on a horse, and spent her gap year before uni riding race horses in France, and worked a training season with a trick-riding team in the US.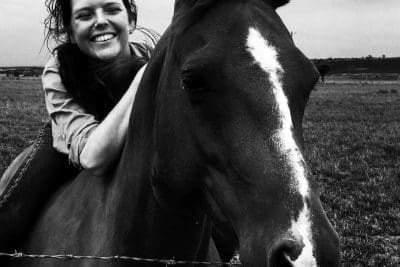 She became aware of the Mongolian Derby while working in Kenya on a safari lodge, where one of the guests told her about her experiences in the ride, capturing Sally's imagination.
"I decided then it was definitely something I wanted to do," she said.
Far from being just a 'leisurely trail ride', the Derby is a serious competition, being contested this year by about 45 riders from across the world. The 1000km journey, across dramatically varying terrains, is expected to be completed in ten days, but the most competitive riders will finish the course in six or seven, averaging 140km or more per day. Riders navigate and survive on their own wits and skill, living among the nomadic herders.
Riders are made aware of serious risks before the ride starts. The route taken changes each year, ranging from the Gobi desert steppes to river valleys to forest within a few hours.
Riders are supplied with hardy Mongolian ponies bred by local herders, changing at each 'horse station' every 40km along the route, with the first riders in getting the pick of the mob. Riders are hosted by the local Mongolian families along the way.
No less than seven Australians are competing this year, including the Northern Territory's Sam Chisholm*. Sally will be one of the younger competitors this year.
Local saddles, not dissimilar to an Australian stock saddle, are supplied, but competitors provide their own stirrups and saddle bags.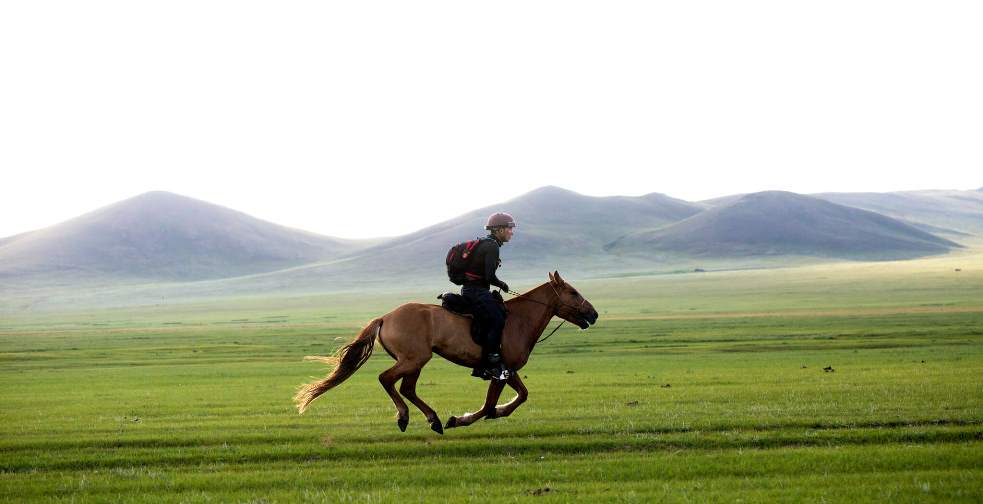 Raising funds for mental health in the bush
Sally, along with Sam and some of this year's other competitors, are raising funds for worthy charities as part of their rides.
In Sally's case, she is raising funds for the Royal Flying Doctor Service, and the Rogue & Rouge Foundation (click here for details).
The Rogue & Rouge Foundation was established by Nicole Gibson, a national Mental Health Commissioner and a former finalist in the Young Australian of the Year award. Its mission is to support Australia's young people in combating an epidemic of mental health challenges, through education and awareness. As part of its work, the RFDS strives to improve the availability of mental health treatments and facilities in rural areas.
Having suffered a tragic loss within her own family network, Sally since the age of 15 has always wanted to do 'something' to raise awareness about mental health in rural Australia.
"I could never quite work out how to do it, but when I saw the race, I thought, 'this is it'," she said.
"What we want to see, on the ground, is improvement in the availability of mental health facilities and practitioners in rural Australia, and secondly, to better educate bush communities on how to recognise signs of mental health in others, and themselves – and provide the tools to address that."
As a second part of her campaign, Sally on her return from the ride will work with Rogue & Rouge's Nicole Gibson to facilitate mental health workshops for young people in her area. Rogue & Rouge plans to hold positive mental health workshops in rural communities such as Taroom, Condamine, Moura and Roma later in the year, with the vision of expanding into other remote location as the campaign continues and grows.
Sally leaves late next week, heading for Mongolia's capital, Ulaanbaatar, in preparation for the competition starting on 7 August. She has been well briefed on what to expect by former Australian Mongolian Derby competitors Will Comiskey, Ardie Corboy and Bobbie Friend.
Beef Central has joined a list of sponsors backing Sally's chosen charities, which includes Quadrant Agritours and Condamine Campdraft & Rodeo Association.
Readers wishing to pledge donations to either charity in support of Sally's ride can go to her website, 'Ride with me – Ride for Lee' – click here to access, and look for the 'Donate Online' tab.
* Editor's note: The original version of this story suggested Sam was from Victoria. Apologies to Sam, who grew up on Napperby Station in the NT. Sam is also raising funds for charity as part of his ride. In his case, he is supporting the National Brest Cancer Foundation, riding with a cousin who has twice been treated for breast cancer.  The National Breast Cancer Foundation (NBCF) is Australia's leading national body funding game-changing breast cancer research with money raised entirely by the Australian public. Click here to support Sam's cause.