Showcased below are a series of new products that offer time, labour, safety, environmental and cost savings across the red meat supply chain. While some of the products listed here have been developed and released by Beef Central advertisers, we invite and encourage similar submissions from all manufacturers of goods and services supplying the red meat industry. Send your submissions to admin@beefcentral.com
BladeStop Glovecheck technology lifts bandsaw safety
Gallagher's new, more powerful M5800i energiser
Stockpost XL delivers high performance without the high price tag
CHEP's solution addresses bulk meat packaging needs
Better cleaning performance with Euro Pumps
JIO Star Posts, Longlife Blue colour barb for Tobermorey fencing work
Small footprint for new water technology
Farm systems taking to the cloud
Grifco delivers winch solutions for the intensive livestock
BladeStop Glovecheck technology lifts bandsaw safety
Since the launch of the BladeStop bandsaw safety system early this year (see original Beef Central article), developers have added further features which continue to add to safety performance when sawing meat and bone.
Demand for the BladeStop units, developed by MAR with support from MLA, has exceeded all expectations since launch, and production capacity has been increased to meet market needs.
In a further development, MAR and BladeStop Pty Ltd have launched a new technology as an option for BladeStop-equipped bandsaws.
Glovecheck (patent pending) is an optional add-on sensing system that detects operator gloves moving at high speed in a zone directly 'upstream' from the band saw blade, which triggers the BladeStop mechanism to stop the blade if distance tolerances are breached.
Glovecheck operates in conjunction with the existing BladeStop body-sensing system, further reducing the risk of operator injury by sensing the glove in front of the saw, or if the fingers are obscured under the meat, the BladeStop body sensing system will detect contact with the blade. In both cases the blade is stopped in under 15 milliseconds, before serious injury can occur.
The BladeStop Glovecheck system was recently demonstrated to processing industry representatives, and site trials have been underway with an early-adopter of the BladeStop technology. The response and feedback has been outstanding.
MAR innovation manager Stuart Shaw said when Glovecheck was demonstrated, people were amazed at the speed of the system and that the operator glove was not damaged by the saw.
"Glovecheck takes the BladeStop technology to a whole new level," he said.
"It represents a great product to support meat processors and other bandsaw-users in reducing serious injury risk for their bandsaw operations."
Glovecheck is available as a factory-fitted option on new BladeStop saws, and also as a retrofit option for existing BladeStop installations.
Click below to view short video of the Glovecheck technology
Stockpost XL delivers high performance without the high price tag
Whites Wires has recently launched the Stockpost XL intermediate post as an affordable alternative to timber posts or expensive, big steel posts.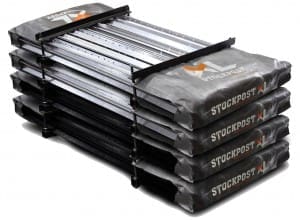 High quality, durable intermediate steel posts are a critical component of effective farm fences, according to Whites Wires' national product manager, Brian Gray.
Intermediate, or big steel posts, are used to help shore-up long runs of fencing, in much the same way as large diameter timber posts are used on many fences around the country.
Mr Gray says the new product will help resellers give farmers and fencing contractors exactly what they have been looking for.
"This new line was developed on the back of customer feedback. They were telling us that good timber posts were becoming scarce, and big steel posts can often be very expensive. We challenged ourselves to come up with a product that combines both quality and strength, while putting it at a price point that is affordable," he said.
"Intermediate steel posts can be driven with arguably less effort. We've designed the XL post with three equal legs for added stability," he said.
The Stockpost XL is available in re-fastenable ute packs of 50, making it an affordable fencing option as well as being easy to use.
"The ute packs don't require any tie wires, so they're very easy for farmers or contractors to use. The pack of 50 means they don't necessarily have to make a big upfront outlay for stock," Mr Gray said.
While the price and convenience are significant product benefits, Stockpost XL has been made from the same high-grade steel used in all Stockpost fence posts.
"We've ensured the Stockpost XL is extremely strong and made from quality materials that can handle the harsh Australian environment. By combining the Stockpost XL with the original and proven Stockpost, farmers and contractors can rest easy that they're building the best possible fence," he said.
The Stockpost XL has been designed with extra holes so as well as being ideal for regular fencing it's also suitable for use in areas with feral pest problems.
Whites recommends using the Stockpost XL in a 1:4 configuration with Stockpost fence posts. The Stockpost XL range is available in 180cm, 210cm, and 240cm lengths and bituminous black or hot dipped galvanised coatings.
"We're confident the Stockpost XL is the best in the market for size, strength, and quality and have had them independently tested by a NATA laboratory," Mr Gray said.
Gallagher launches new M5800i energiser
Gallagher has launched a more powerful i Series Energizer, called the M5800i.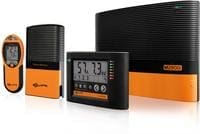 The popular i Series energisers give users quick-to-see fence data and fast fault-finding capability, delivering peace-of-mind that fences are working properly and stock are where they should be.
The new, more powerful M5800i series energiser powers up to 140km of multi-wire permanent fence.
"It's reliable and adaptive — even in extreme conditions — because the high-performance adaptive output control technology automatically adjusts to suit fence conditions while minimising power consumption," Gallagher Australia's general manager Malcolm Linn said.
Operators can use the M5800i's fence monitor to strategically divide their system into zones.
"It's quick and easy to locate a fault: on the controller panel, the number of the monitor nearest to the fault changes colour," Mr Linn said.
"And then there's no need to waste time returning to the energiser to turn it on or off. As with the smaller M1800i and M2800i energisers, the operator can remotely control the new M5800i with a Remote and Fault Finder," he said.
"Our business is all about improving farm productivity and profitability. So we're always looking at how we can improve our products — even just a little bit. Without sounding silly about it, we know that each improvement we make lets our farmers improve too."
Features include:
58 Joules of stored energy and 36 Joules of output energy
Suitable for properties up to 240 hectares or up to 140km of multi-wire permanent fence.
Comes complete with a Fence Monitor and a remote Fault Finder.
The M5800i is compatible for use with a Gallagher solar kit and/or the Gallagher system data controller for remote communication with the energiser.
Gallagher's new M5800i energiser is available from local rural resellers everywhere.
CHEP's solution addresses bulk meat packaging needs
CHEP Pallecon Solutions has launched a new range of liner bags focussing specifically on the bulk meat industry's demands for efficiency improvements and waste reduction.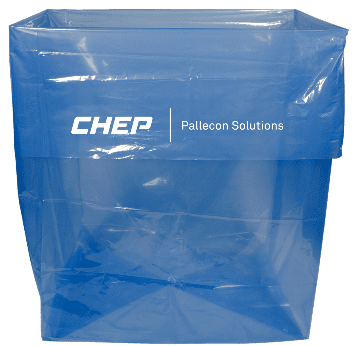 The new liner range ensures food safety through the use of blue tint and a co-extruded film technology that is superior to other commonly-used monolayer films in the Australian & New Zealand liner bag market.
CHEP business manager, Peter Gaddes said this was the first product to offer customers the benefits of a liner bag with blue tint on all layers.
"Our choice to also use co-extruded films in Australia & NZ is based on the frequent requests we receive from our bulk meat customers around the world," he said.
The majority of bulk meat producers in Australia and NZ have adopted a practice of double or triple-bagging their containers to prevent leaks, which ultimately results in high packaging waste. The costs associated with multiple bags is greatly reduced with the new CHEP Pallecon Solutions co-extruded liner bags.
The bags are produced with multiple, ultra-thin layers within a film that is capable of exceeding the performance characteristics of much thicker mono films in strength, puncture and flex crack resistance. Unlike monolayer films, co-extruded technology utilises multiple extruders to melt and deliver different high-quality resin materials in a single extrusion head.
The liners utilise three-layer, co-extruded film and provide not only a new tinted liner, but one that is far superior to existing liners in the market place. The blue tint has been tested independently to ensure it does not migrate into the raw material.
The process utilises 100pc virgin food grade resins and the open top liner bags are FDA, IMS, Kosher and Halal food compliant.
The new liner range complements CHEP's range of integrated solutions available for food applications and can be used in conjunction with its existing suite of Intermediate Bulk Container (IBC) rental solutions.
Better cleaning performance with Euro Pumps
Euro Pumps has further adapted and enhanced its proven technology in meatworks cleaning systems applications to include the cleaning of cutting boards to an export standard quality clean in only seconds.
This new unit provides the perfect answer to industry demands to further improve efficiency and microbial performance. Euro Pumps technology in high-performance cleaning ability is now well-proven in applications like tub and crate washers in food processing and abattoirs, but now extends into fast and efficient cleaning of large-format and heavy cutting boards.
The Euro Pumps technology has the added bonus of reducing cleaning compound costs and exposure, eliminating the need for manual scrubbing, and significantly reducing handling labour to loading and unloading only.
Euro Pumps cleaning technology provides a reliable, repeatable export grade clean that's essential where cleaning quality and reliability is critical.
JIO Star Posts, Longlife Blue colour barb for Tobermorey fencing work
When labour is expensive, you want fencing materials that are easy to install and last the test of time.
Graham Bodkin has heard it all when it comes to what works and what doesn't, after owning a rural supplies business for 13 years, and knows that ultimately, you get what you pay for.
Mr Bodkin and his wife Judy expanded their cattle enterprise in south-western Queensland in 2013, restoring the iconic Tobermorey Station to its original size after buying three properties in the original aggregation they didn't already own.
The 2000sq km property, which spreads from Quilpie to Thargomindah, was once owned in partnership by Sir Sidney Kidman and his trusted, long-serving station manager 'Galloping Jack' Watts.
The country runs through different terrain, including flood-out country in the north and rocky country scattered throughout the four adjoining properties.
"Over the years running the CRT store we've seen just about every fencing product on the market, and heard a lot of feedback from customers," Mr Bodkin said.
"Our paddocks are anywhere up to 20,000ha in size, and when you're talking about those distances you really don't want to spend a lot of valuable time on maintenance or repair.
"Replacing and installing fences is heavily dependent on the season and cattle prices, given the cost of contractors, so it is paramount that we use the right product."
The Bodkins and their sons, Ben and Tom, run a self-replacing herd of Santa Gertrudis breeders across the station.
"We're using Waratah products for a considerable proportion of our fencing across the four properties, because without a doubt they out-performed everything we sold at the store," Mr Bodkin said.
"The only complaints we ever heard about them had to do with pricing, but in the long run they're going to save you money. The quality and consistency of both wire and posts are of the highest standards. They tick all the boxes."
The Bodkins have put in JIO Star Posts at 15-20m intervals with Fence Droppers placed every five metres. They also use Longlife Blue colour 1.80mm barbed wire and Longlife cut-length tie-wire.
Waratah products are available from your local rural distributor.
Small footprint for new water treatment technology
There is a rapidly increasing need across agriculture for higher-quality, clean and safe reusable water, and thanks to new technological advances, more cost-effective and efficient solutions to handling a wide range of water treatment requirements are now available.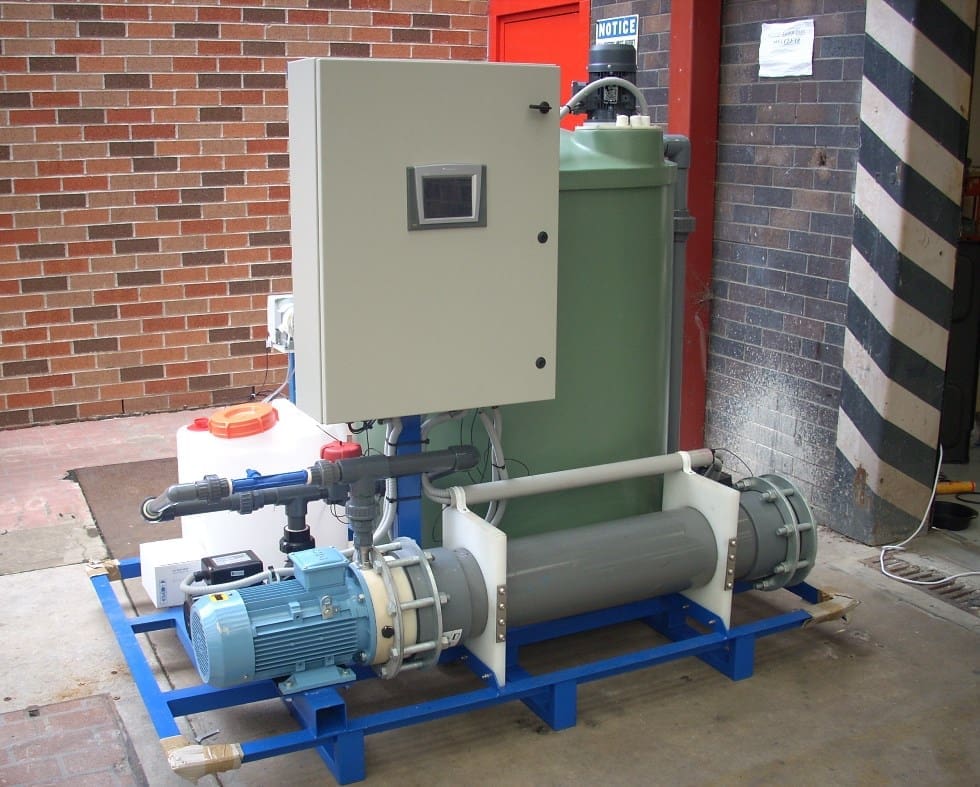 Biological Environmental Sustainable Technologies' new system, called a Cell Destruction Unit (CDU), is a unique and patented process providing a sustainable solution to disinfecting water without the reliance on typical dosing of heavy and dangerous chemicals such as chlorine or ammonia which are troublesome to transport, store and handle.
The CDU device, which has had extensive field testing, mechanically disinfects water in a single-phase process, effectively destroying the cell membrane of pathogens including parasites, bacteria and viruses by a combination of extreme pressure fluctuations, high-sheer mixing and sonics.
A critical safety component is achieving a 'triple barrier disinfection' that can be incorporated into the system through the use of a small dosing of oxidant, which has been designed with environmental outcomes in mind and the quality of water treated and conditioned.
BEST group director Peter Gamble, said a standout feature of the CDU was its capacity to treat three litres of water per second, or 250,000 litres per day, and the process is independent of temperature and salinity.
"It has a fantastic energy efficiency which leaves a small environmental footprint, has low operational costs, minimal maintenance and most importantly, exceeds the required water treatment standards for the life of the device," Mr Gamble said.
"Numerous livestock industries rely heavily on bores to provide potable drinking water for stock, but now the CDU technology has the ability to treat a wide range of water sources which includes surface water for their potable water requirements, and the treatment of waste water for reuse.
"Remote areas or communities can also benefit from the CDU, as the device produces a much higher quality water with no taste or smell of chlorine and no THMs, thereby reducing health issues."
Farm systems taking to the cloud
The future of 'cloud-based' farming systems has been given a vote of confidence at the recent Elmore Field Days in Victoria.
Aglive Pty Ltd took out the Telstra Technology and Innovation Award at the field days for their cloud-based biosecurity platform for the agriculture sector.
The company's IntegriData system is a world-first biosecurity traceability platform for both farm inputs and outputs.
"The system tracks inputs such as chemicals and farm merchandise – for example, a user could scan the barcode of a vaccine, calibrate the dose rate, read the livestock tag and the process is electronically attached to that animal," explained Aglive co-founder Stewart McConachy.
The company is also working on systems to trace outputs such as livestock, hay and grain.
"We're developing a program to be able to monitor grain from the paddock right through the supply chain, meaning grain can be identified to within two metres of its final destination."
Biosecurity and marketing are two obvious benefits, but the system could also provide important information for consumers wanting to know more about the origin of their food, Mr McConachy said.
"It really is an exciting time for Australian agriculture, with the rapid development and growth of technology. Modern mobile devices, cloud-computing and spatial data provides an environment for Information and Communication Technology (ICT) solutions not available ten years ago," he said.
While the Telstra Technology and Innovation Award from the Elmore Field Days was positive recognition of Aglive's push to a cloud-based farming sector, there is still much more to come.
"Trial work is currently underway with MLA to develop an electronic National Vendors Declaration form for livestock producers, which should be completed prior to Christmas 2014.
"We're also hoping to develop fruit, vegetable and farm fingerprinting, including a microfluidic device for DNA sampling, meaning greater food safety and improved biosecurity," Mr McConachy said.
Grifco delivers winch solutions for agriculture
Australia's leading manufacturer of winches for the intensive livestock industry, Grifco, offers the market choice for reliable, high quality winches that meet the specific needs of Australian farmers.
Grifco's range of precision engineered winches provide essential solutions for general farming needs as well as offering equipment across a range of specialist intensive livestock farming applications with its feeder/drinker, drum and ventilation winches.
Marketing manager at Grifco, Luke Porter says, all Grifco winches are built to last, using top quality steel and proven mechanical design. The units have built-in mechanical limits which are extremely easy to set, resulting in a perfect position every operation.
"Our winches also meet the heavy demands of farm based operations by delivering around the clock performance, seven days a week," he said.
The robust worm-reduction gearboxes are designed to reduce rotation speed, ultimately providing years of dependable service. Additionally, Grifco winches offer a convenient manual over-ride function in order to manually manage operations during power outages.
"Grifco winches are designed and manufactured in Australia with the local market in mind. Furthermore, they are supported by a two year warranty which is unsurpassed in the industry," Mr Porter said.
Backed with global experience and innovation, Grifco has been designing and manufacturing industrial door openers and winches for over 50 years and is enriched with vast industry experience.
Grifco's feeder/drinker winches are built with twin self-aligning bearings, which ensure an accurate and reliable drum performance. They also deliver a super accurate laser cut frame, which results in consistency and enhanced reliability. The drum winches can be applied to tunnel inlet curtain openings, single drinker lines, ventilation openings, side curtains and other general applications.
The ventilation winches are available for single and twin shutters, side curtains, curtain and shutter combinations and inlet panels.