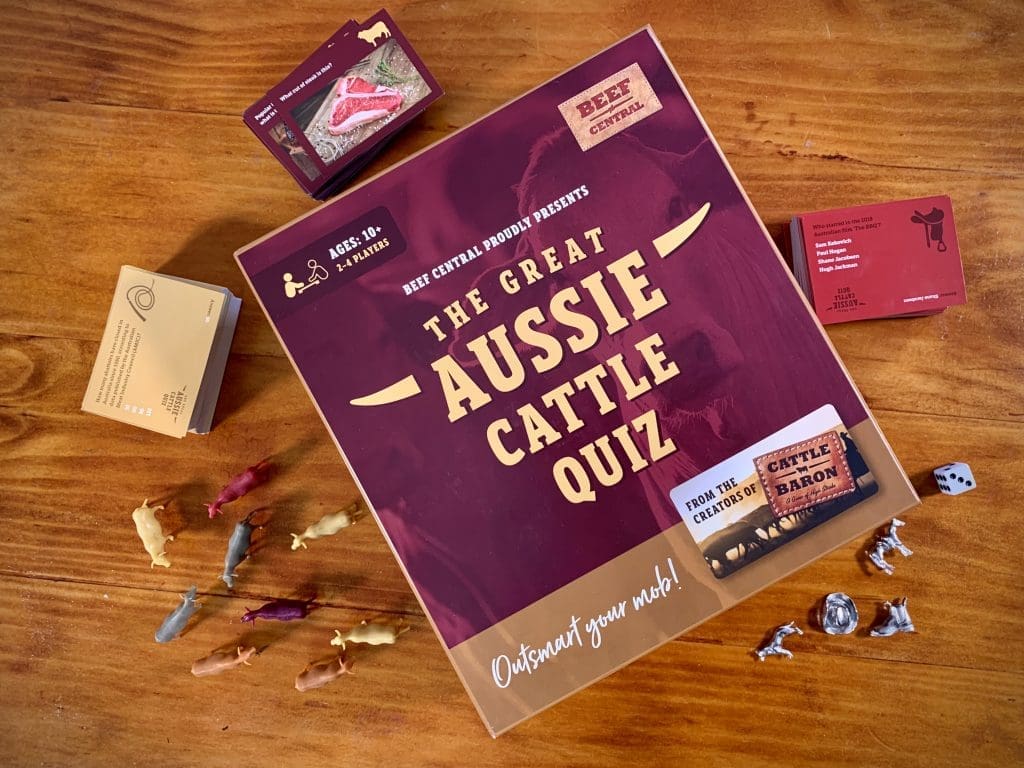 If you keep up with Beef Central's The monthly beef quiz, we hope you'll enjoy our new board game which we're releasing for the first time at our stand at Beef 2021 today.
The Great Aussie Cattle Quiz is a game for two to four players with more than 500 questions about the beef cattle industry, covering everything from history and geography relevant to the beef industry, from the farm gate all the way through to the consumer plate.
Players are asked a question on every square on which they land as they take turns at rolling the dice and moving around a cattle trail, and when they answer a question of each colour correctly, they earn a cow of that colour for their own on-board paddock.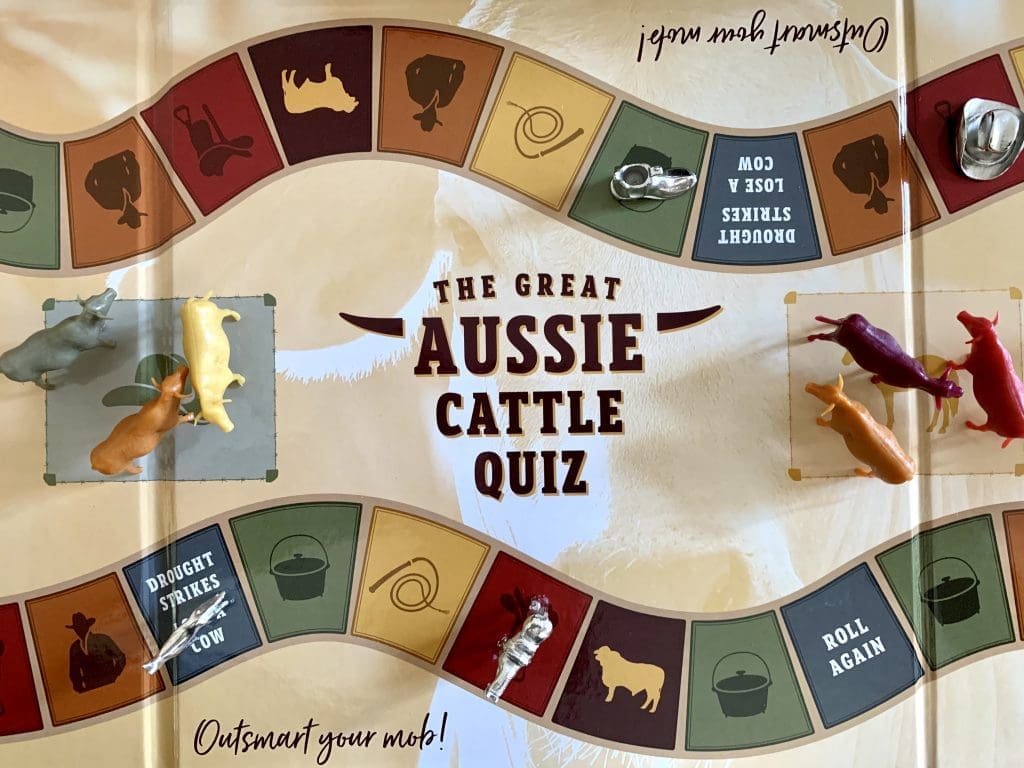 The winner is the first player to achieve a fully stocked paddock.
Some questions are multiple choice, others are based on photos or images.
Whether you're a beef brainiac or someone with little or no experience in the beef and cattle industry, we hope the Great Aussie Cattle Quiz will encourage people of all ages to test their knowledge and learn more about our great industry, while having some fun with family and friends at the same time!
The Great Aussie Cattle Quiz is on sale for $50 plus postage and handling. For more details please contact cath@beefcentral.com