COVID 19 has had little impact on cattle numbers heading for Beef 2021 in Rockhampton next month, with booming entries received for stud cattle, commercial cattle and carcase competitions from across Australia by the time late entries closed at the end of March.
Organisers have tallied total individual stud beef cattle entries this year at 1394 head, which when group classes are added, takes total entries to 1743.
Inevitably, some nominated entries are scratchings before the event gets underway, but nevertheless, entries are surprisingly strong, stud beef committee chairman Russell Hughes said.
"In 2018 we had a record 1361 stud animals on the grounds after withdrawals, so this year is very comparable," he said.
"In addition, the number of studs represented is virtually the same – 334 in 2018, versus 329 this year."
"It's very pleasing, and shows real confidence in the seedstock sector," Mr Hughes said.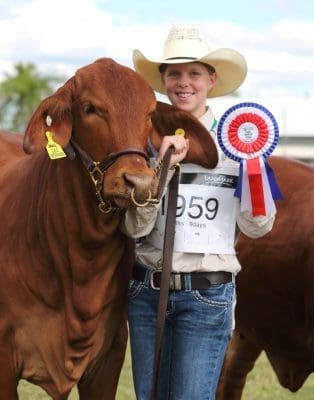 Despite COVID border challenges, interstate entries from NSW seedstock breeders are very strong, and there will be smaller representations of cattle from Victoria and South Australia.
The surprisingly strong response has been achieved, despite the virtual close-down of stud beef competition at regional and royal shows across Australia since this time last year. Sydney Royal Show last week was one of the first to re-emerge from the COVID shadow, but entries this year were well down.
Reflecting the trend evident across the seedstock industry where bulls are now typically 18-24 months of age at sale, rather than closer to three years, the number of senior bulls 24-36 months of age nominated for Beef 2021 competition has declined this year.
"But offsetting that, younger bull classes are very strong," he said.
No less than 30 breeds have nominated entries this year – the same as 2018 – representing a an incredibly diverse range of British, European and Indicus genetics, along with their composite derivatives.
With the addition of junior led steers numbering 76, plus around 325 trade cattle, the potential total cattle numbers on the Rockhampton Showgrounds next month could reach around 1800 head.
With some individual classes attracting almost 30 entries, it is sure to add up to a magnificent spectacle in the event's six stud beef judging rings – and a considerable challenge for judges, when the stud beef ring action gets underway on Tuesday 3 May.
Among the major breeds on show:
Brahman breeders, celebrating their 75th anniversary this year since the association's formation, have mustered 187 entries from 47 breeders in Queensland and NSW
Droughtmasters have mounted the single largest bred display, with 224 head nominated for competition from 41 studs in Queensland and NSW
18 Santa Gertrudis breeders will present a display of 116 head, from Qld and northern NSW
Brangus breeders will also mount an impressive display, with 109 entries from 21 studs, drawn from across Queensland and northern NSW
Charolais entries this year total 80 head, from 18 exhibitors
Simmental cattle will be represented by 77 entries from 15 breeders from three states
Also mounting large displays will be Angus (74 entries from 19 Qld, NSW and Victorian exhibitors), Brafords with 71 head from 17 studs, Limousin (66 head from 16 studs), Fleckvieh (52 entries from 14 studs), and Speckle Park (61 entries from 20 breeders from across eastern Australia).
Making their Beef Australia Expo debut this year will be small entries from the Boran and Wagyu breeds. Boran is an African Bos Indicus breed identified in the 1990s (along with Tuli) by the CSIRO as carrying genetic merit suitable for the Australian beef industry. Both breeds were imported in small numbers, establishing a foot-hold in the Australian market.
Stud beef judges announced
A lineup of 21 of Australia's most experienced and respected stud beef judges has been appointed to officiate in Beef 2021's six judging rings next month, drawn from NSW, Victoria and Queensland.
Here's the full list of Beef 2021 stud beef judges, and the breeds they will oversee:
Ivan Price, Moongool – Brahman
Ben Noller, Palgrove – Brangus
Cherie Gooding – Simmental, Simbrah
James McWilliam – Red Angus
Matthew McCamley – Angus
David Greenup – Gelbvieh
Matt Welsh – Romagnola, Shorthorn, Senepol
Ross Canning – Fleckvieh
Graeme Hopf – Speckle Park, Bazadais, Square Meaters, Red Poll
Glen Waldron – Droughtmaster
Scott Hann – Santa Gertrudis
Reade Radel – Charolais
Renee Rutherford – Charbray
Martin Lill – Braford, Hereford
Berry Reynolds – Limousin
Hayden Green – Murray Grey
John Mercer – Blonde d'aquitaine, Boran, Piedmontese, Wagyu
Tammie Robinson – Ausline, Lowline, South Devon
Roger Evans – Supreme Interbreed Group
Brett Kinnon – Supreme interbreed bull, supreme interbreed female
Judging junior led steers will be the Australian Lot Feeders' Association's technical director, Jeff House. Entries are still being accepted for junior led steers, paraders and young judges competitions up to 26 April.
Beef 2021 event report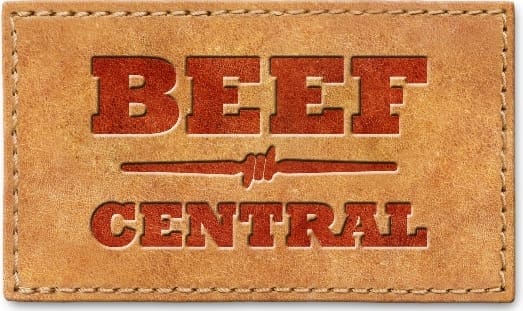 Beef Central will be compiling a comprehensive Beef 2021 event report, commencing Monday 2 May, and running over the next couple of weeks, covering seminar and conference programs, competitive cattle events, trade displays, industry announcements, product launches and other content.
This report will be widely read by Beef Central readers across Australia and overseas, and presents a fantastic opportunity to present your company's product or service to the beef industry.
Contact business development manager Rod Hibberd, Ph: 0437 870 127 or email rod@beefcentral.com or sales manager Sally Inslay 0419 471 578 Email sally@graincentral.com for details about remaining available advertising packages.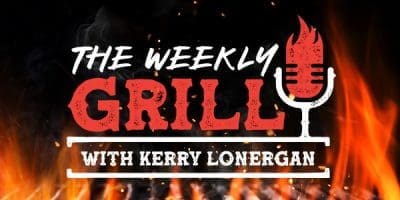 Beef Central's Kerry Lonergan, who hosts the popular Weekly Grill podcast series, will also be on site in Rockhampton, filing daily podcast reports throughout the event. Click here to access.
Beef Central will be launching an exciting new product during Beef 2021. More details closer to the event – we encourage readers to drop by our trade display stand (Walter Pearce pavilion site 20.)