From meat thermometers to high-end dry aging cabinets, here are 10 gift ideas for the beef lovers in your life this Christmas.
Books
Always a great gift idea, here are four sure to delight anyone with an interest red meat: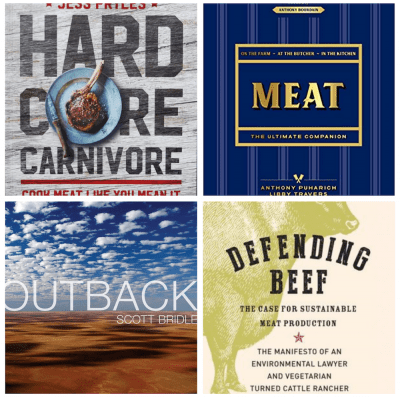 MEAT – THE ULTIMATE COMPANION: The essential meat-lovers book from master butcher Anthony Puharich and food writer Libby Travers – not just a meat cookbook, an immersion in high quality meat through the eyes of the farmer, the butcher, and the best cooks. Click here
HARD CORE CARNIVORE: A protein-packed cookbook for meat lovers everywhere written by Australian raised, Texas based cook, writer and TV personality Jess Pryles. Click here
OUTBACK: A stunning collection of awe-inspiring photographs by helicopter pilot Scott Bridle. Click here
DEFENDING BEEF: Defending Beef makes the case that, whatever the world's future food system looks like, cattle and beef can and must be part of the solution. Click here
Home dry-aging cabinet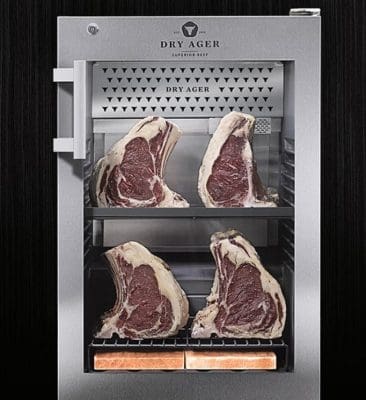 For the meat lover who has everything comes the latest trend: Home dry-aging cabinets.
Home dry-aging units are equipped with de-humidifiers to reach the desired 50-60pc humidity range, and precise temperature control for optimum results. Some have charcoal carbon filters and UVC ventilated disinfectant systems constantly sterilising the air. Other units, like the one pictured, include orange Himalayan salt bricks to extract more moisture from the atmosphere, and temperature monitoring warnings linked to an iphone.
Simple source your whole rib-set, T-bones or other cuts from your butcher and get started – but remember, there is a four to eight-week delay before your cuts are ready for the barbecue.
Numerous examples are available, mostly about the size of a small bar fridge. Try Dry Ager click here, or Viking Food Solutions, click here.
Say it with coffee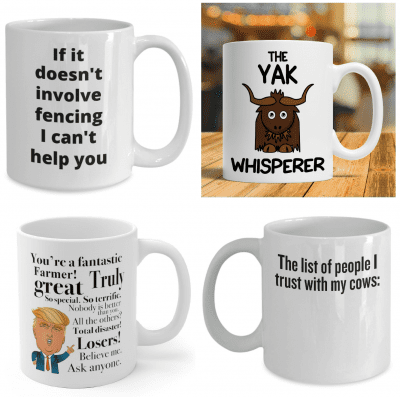 This selection and more available at Etsy.com.au click here
Magnetic wrist band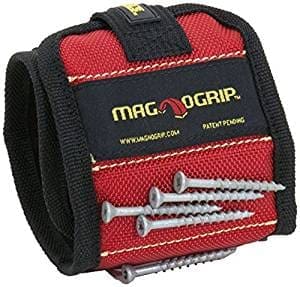 A clever solution to the annoying problem of losing screws, bolts, wire, fencing clips and tools when you need them most. $19.37 from Amazon Click here
Beef jerky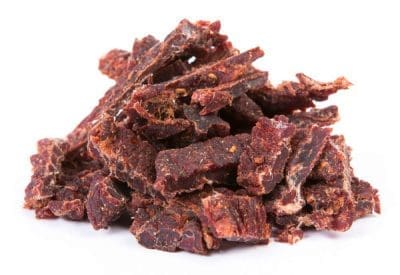 High in protein, Australian beef jerky is experiencing rapid growth in the global healthy snacking segment. It also makes a gift guaranteed to bring a smile to the face of any beef lover on Christmas day. Here are two home-grown brands with strong cattle industry backgrounds we can thoroughly recommend – Jim's Jerky in Toowoomba, and Nive Beef from Doug and Rachelle Cameron at Nive Downs, Augathella.
Meat fashion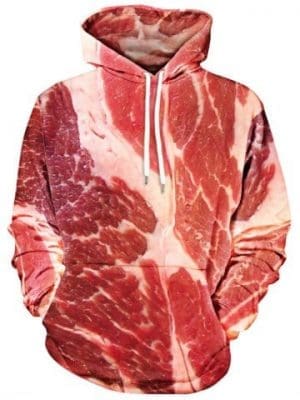 Meat-inspired clothing has been a 'thing' ever since Lady Gaga strutted her stuff on the stage wearing her infamous dress made of real, raw sliced beef at the 2010 MTV Video Music Awards.
Now meat enthusiasts can buy the Meat Hoodie  from online retailer, Rosegal. The appetising-looking printed designs (several cuts to choose from) come in a variety of sizes, and are sharply priced at A$25.32, plus postage and handling.
Wear your passion, click here.
Japanese artisan butcher's knife
Any meat lover who enjoys doing their own portioning, primal boning and steak preparation will appreciate the qualities of a superior boning/slicing knife.
Japanese steel workers have taken knife craftsmanship to another level. Kasumi knives are part of the rich history and tradition of Japan's cutlery capital, Seki City. Kasumi is the art of forging a high carbon steel cutting edge between softer steel sides. This is a method favoured by Japanese sword makers for hundreds of years. Each Kasumi knife consists of a blade with a cutting core of VG10 high carbon, high cobalt steel forged between 32 folded layers of stainless Damascus pattern steel. The beautifully contoured laminated wood handles are comfortable to use and add to the beauty of the knife.
The Kasumi Damascus 24cm chef's knife, pictured, is priced at $219.95. Available from Knife Shop outlets across Australia, or online here.

Laser meat thermometer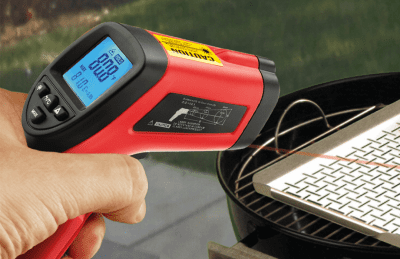 Meat thermometers have become an essential tool from the kitchen to the barbecue, helping to cook meat safely and perfectly every time. There is plenty of choice from old school analog devices and Bluetooth equipped remote thermometers to hand held laser pointers which can give temperature readings from up to 1.5m away. Check out the range at Barbecues Galore. Click here
Design Your Own Knife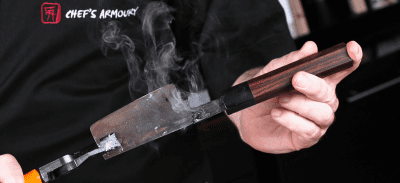 Sydney based Chef's Armoury offers bespoke Japanese Chef Knife Workshops in which resident knife maker Leigh Hudson can assemble and finish the knife of your choice, with selection of single origin blades hand forged and sharpened in Japan's top knifemaking regions, and custom blades and handles including native Australian timbers. Click here
Beer advent calendar helps count down days to Christmas
Everybody knows that beef and beer is a marriage made in heaven, and now a group called Beer Cartel has taken a different approach to the holiday season, allowing Australians to skip long shopping queues and chill out with a beer surprise every day in the lead up to Christmas.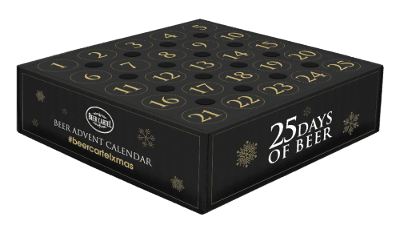 The company has created a Beer Advent Calendar that offers beer lovers the chance to count down the days to Christmas, with a different beer each day, from December 1 to 25.
Beer Cartel has partnered with seven breweries to create 25 flavoursome limited-edition brews that are only available in the Beer Cartel Advent Calendar. Twenty-three different beer styles are included, from perfect pale ales to interesting IPAs and everything in between.
Tasting notes for each beer will be released via Beer Cartel's social media pages each day of December. Price $149.99. Click here to purchase.
Cattle Baron
Australia's cattle farming game – something the whole family can enjoy, from weaners to cull bulls and cows. Still plenty of stock available for Christmas orders, but get in quick for delivery by Christmas eve.