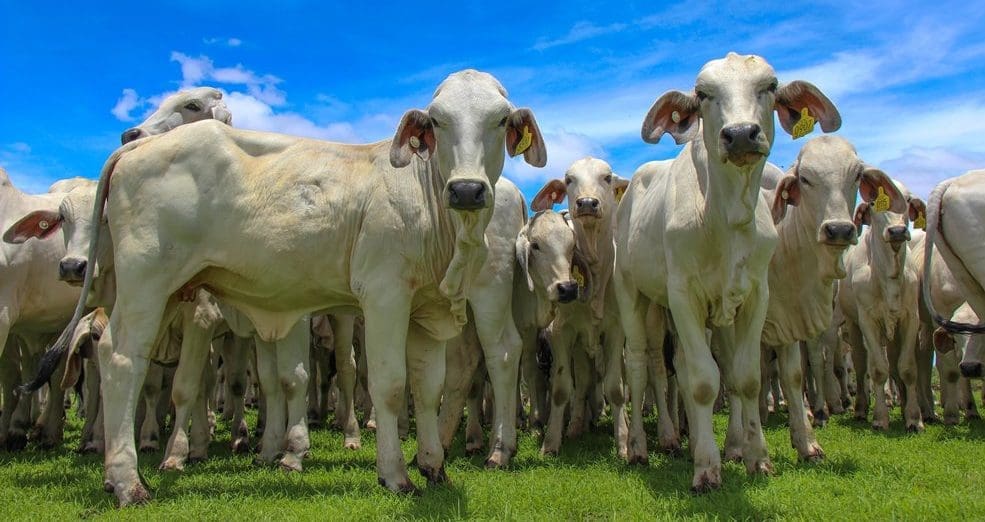 A THIRD wet summer over large parts of Southern Queensland and New South Wales has laid the platform for another strong year of herd rebuilding.
Restockers have still been active in saleyards and the weather bureau is forecasting more rainfall over winter. But cattle numbers have always been hard to predict on a national scale and there are many indicators used to show it.
Beef Central has picked out five indicators used to analyse the national herd rebuild in 2022.
1, Female slaughter ratio
The female slaughter ratio (FSR) is the most common indicator used to determine the pace of the national rebuild. When females are representing less than 47 percent of the national kill the herd is said to be in a rebuild phase.
According to Australian Bureau of Statistics for the final quarter of last year, females were representing 43.4pc of throughput.
Last year, Thomas Elder Markets released a predictive model for the FSR which predicted the fall to 43pc. An article last month by TEM analyst Matt Dalgleish said the modelled FSR suggested the indicator was less than 41pc, which would be the lowest the FSR has been in over three decades. The next round of ABS statistics is due in the next fortnight.
Meat & Livestock Australia market information manager Stephen Bignell said another way to look at female slaughter numbers was through the supply of co-products like foetal blood.
"When you have a high supply of foetal blood it means there are more pregnant females being processed," Mr Bignell said.
"At the moment, foetal blood is in low supply, which means not many pregnant females are going to slaughter."
2, Male slaughter numbers
Adding another metric to the FSR, Rabobank senior animal protein analyst Angus Gidley-Baird said the year-on-year male slaughter numbers were a good way to determine herd trends.
"Assuming every male lives for two years, you can get an idea of how many breeding cows there were in the years earlier," Mr Gidley-Baird said.
"We've seen male slaughter decline for the last two years until the middle of last year. Then in the third quarter we saw a 7 percent year-on-year increase and 1pc increase in Q4. That shows there was an increase in calving in 2019.
"There is grey areas in the corners though, because we have been hearing people down south have been selling cattle a bit earlier to fill a shortage of finished steers."
Mr Gidley-Baird said he expected the trend of increasing male slaughter numbers to continue this year.
"I would expect the data from the first quarter of this year to cement that trend," he said.
3, Should reproduction rates play more of a role?
While a lot of the indicators on herd trends are taken from processing data, many believe there should be more of a focus on the other end of the supply chain.
Jason Trompf, a sheep fertility specialist who does some work in the cattle industry, said there should be more data on the reproduction rate to determine herd trends.
"I don't think reproduction rates are collected as widely in the cattle industry as they are in the sheep industry," Mr Trompf said.
"We know in the sheep industry we are marking about 90pc of lambs, but I don't have a number for cattle."
Mr Trompf said the biggest shifts in national herd numbers in previous years have come after good seasons in the major breeding areas of Central and North Qld.
"The big increase in herd numbers that comes to mind was after the La Nina in 2011, where we had a good 18 month growing season in Qld," he said.
"I know the season has been great in New South Wales over the past two years but it hasn't necessarily been in the big breeding areas of Qld. That is why I was not surprised to hear that it took so long for the data to come through at the processing end."
Beef Central understands more data on reproduction rates is collected in the United States.
4, Restockers active at saleyards
While many are on the look out for reproduction data, activity at the marketplace has been showing a propensity to build numbers.
MLA market information manager Stephen Bignell said there was strong evidence from saleyards this year that herd numbers were rebuilding.
"The EYCI hit a new all-time record this year, reaching 1,191c/kg on the back of Queensland restocker demand," Mr Bignell said.
"Restockers are still heavily active in the market, this week they bought 45pc of all EYCI eligible cattle – purchasing more than the 44pc of cattle purchased by feedlots. Restockers are constantly buying more than 40pc of young cattle."
Mr Bignell said there was a decrease in numbers of cattle going through saleyards, which pointed to producers holding onto stock.
"I am mindful that saleyards are not the only way people sell cattle, but there is some evidence from saleyard activity that herd numbers are rebuilding," he said.
"2021 cattle yardings until the start of May were 626,979. In 2022, for the same period cattle yardings are 611,851 (a reduction of 2.4pc)."
5, sheep and goat industry's going strong
Mr Bignell said with shorter gestation periods, trends in the sheep and goat industries can be an indicator of what is to come for the cattle industry.
"Goat slaughter picked up from mid-2021 following 18 months of reduced slaughter. This indicated that the goat rebuild has matured," he said.
"Goats are produced in NSW and southern QLD and have different production system to where majority of Australia's cattle are produced. But the goat rebuild can be a lead indicator to the cattle rebuild."
Mr Bignell said similar activity was happening in the sheep industry, where MLA had been doing surveys on producer sentiment.
"In MLA's February sheep meat and wool survey 91% of sheep producers in Australia are planning to increase or maintain their sheep flocks. 31% of sheep producers are looking to increase their flocks," he said.
"These intentions are indicative of the livestock industry as a whole and could  be extrapolated to the cattle industry."