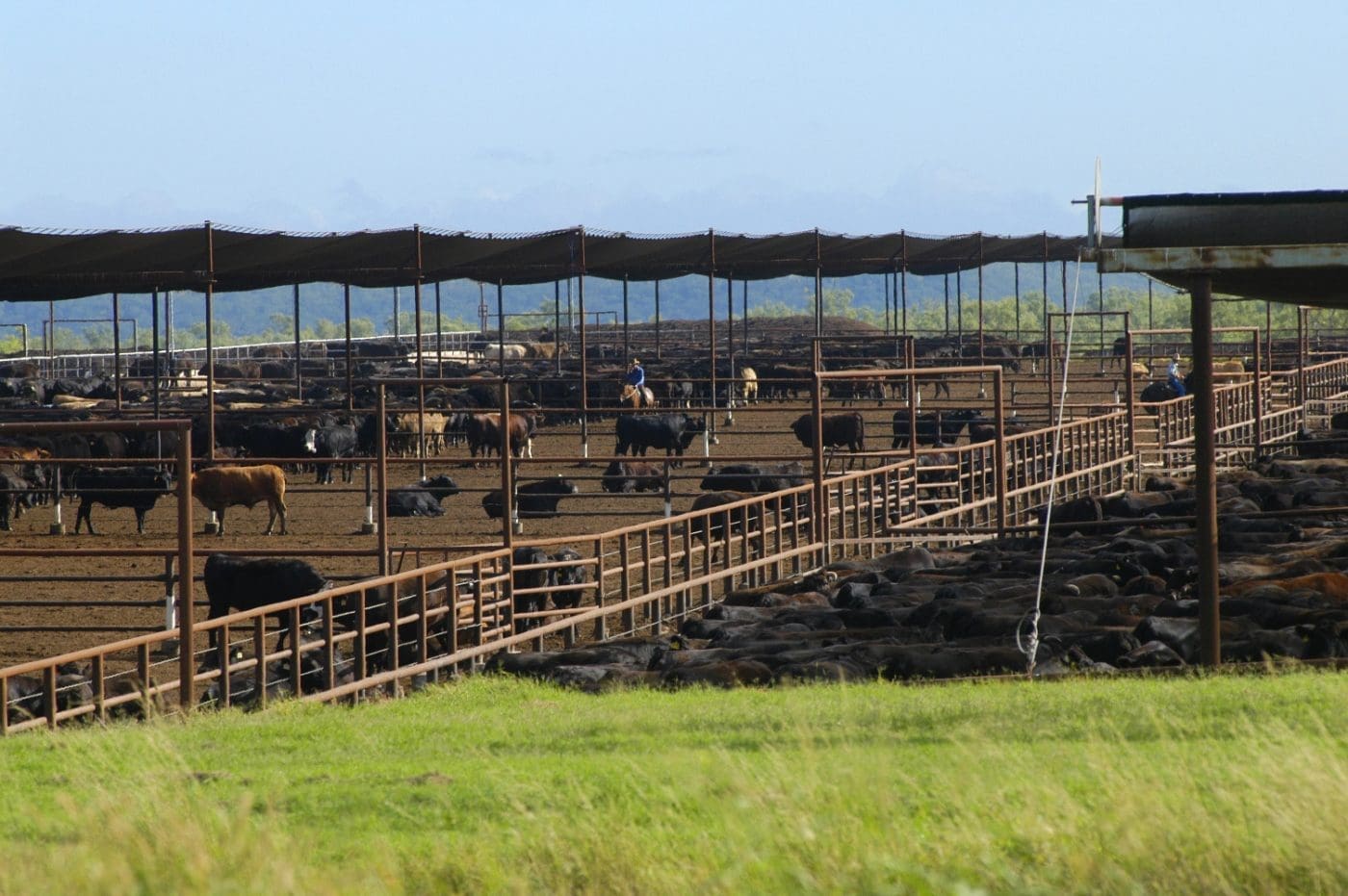 THE deaths of more than 10,000 feedlot cattle in the United States have been drawing plenty of attention in the past week, with graphic pictures emerging online and debate raging about the cause of the incident.
While there were some wild theories about how it happened, evidence is pointing to heat stress – with the perfect storm of hot, humid, still weather and not much relief at night.
One of the most noticeable parts of the Kansas feedlot pictures was a large absence of shade, a complicated issue in the US.
While the Australian lot feeding industry has had a major focus on it in recent years, with the peak body aiming to have all its members providing shade by 2026, University of Queensland professor John Gaughan said the situation was different in US
"They have snow over there and snow puts an extreme loading on top of the shade structures," Dr Gaughan said.
"There's an extra workload in taking shade structures down in the winter and putting them back up in the summer. But it is a welfare issue and there is productivity benefits from having shade.
"Shade would not have stopped all cattle dying in Kansas, but I do believe shade would have reduced the death rates in the US – at least that is what our previous experience shows us."
Dr Gaughan said with the extreme conditions faced in the US last week, deaths would have been hard to prevent. He said pens can easily become muddy in the US climate.
"Cattle were coming out of winter, they were in good body condition and still had their winter coats on and the pens would have been wet and muddy," he said.
"With our research we have learnt a lot about the duration of heat stress events. One-or-two days of bad conditions isn't a problem, but five days is."
Shade benefits proven in Australia
Shade is a prominent feature in Australian feedlots and Dr Gaughan said the production and welfare benefits were conclusive.
"We found really early on that shade reduced the risk of mortality significantly, providing it was put up correctly," he said.
"Air flow is really important for cooling the animals and we have done studies on the orientation of shade – height, width and angle – to optimise that. One of the other studies I did was looking at the ground temperature in the shade and outside the shade – we found the temperatures was 65 degrees in the sun and 35 degrees in the shade, only a couple of metres away. The tells us that shade can reduce heat load significantly.
10,000 dead cattle in Kansas and they're blaming it on the weather

— *Funkytown12.0™* (@0Funky11) June 15, 2022

"There was another study done in the US after a heat stress event in the late 90s and it found about 80 percent of the cattle that died were black and had no access to shade."
Early results from another study by Meat & Livestock Australian and the University of New England have shown significant production benefits in waterproof shade.
Heat load management in Australia
Dr Gaughan said heat stress incidents in the early 2000s were the catalyst for extensive research into the subjuct by the Australian Lot Feeders' Association and MLA. He said about $9.5 million had been invested into heat stress research over the past two decades.
"Our goal here was to try and understand the science behind heat load, which we did and we are still learning more," he said.
"Then we looked at how we can use that science to develop risk mitigation strategies in commercial feedlots."
Dr Gaughan said the research resulted in a predictive service for climate conditions in specific feedlots.
"Feedlot operators who are part of this scheme have access to a seven-day forecast for their specific site, rather than a weather station 40 or 50 kilometres away," he said.
"A lot of Australian feedlots also have a weather station on site, which is different to the US. We give a heat load index, which considers all the factors that contribute to heat stress."
The research also came to a heat load risk assessment as part of the National Feedlot Accreditation Scheme and a shade extension service.
Kansas deaths "tragic", says ALFA
In responding to the Kansas deaths, ALFA president Barb Madden said the loss of cattle was distressing for the feedlot community.
"Lot feeders are committed to ensuring the health and welfare of the cattle within their care, and incidents like those that have occurred in Kansas are tragic for the people of those yards and the feedlot community," Ms Madden said.
"Since 2002, industry has invested over $9.5million in better understanding the science of heat load, developing and deploying risk mitigation and predictive tools, and extending information to operators.
"Key to this approach has been the development of the web-based Cattle Heat Load toolbox, which allows feedlots to determine in advance, with a high degree of predictability, the level of potential heat stress risk for their particular feedlot site. This allows time for planning, preparation and heat stress mitigation strategies to be implemented beforehand, such as increased access to water, increasing roughage in the ration, access to shade, reduced handling and, where applicable, increased pen space.
"As early as 2007, the feedlot industry introduced the requirement to have a heat load management and action plan within the industry's National Feedlot Accreditation Scheme (NFAS). These plans include operational procedures to prevent and mitigate heat stress, and are independently audited annually as part of the NFAS.
"NFAS also includes requirements to report when heat load events occur. When reported, ALFA engages with the feedlot to provide assistance if required, the relevant state chief veterinary officer and RSPCA, and assesses the incident for continual improvement opportunities.
"In keeping with industry's proactive approach, ALFA launched the Shade Initiative in late 2020, which asks all Australian feedlots to make a pledge to provide cattle under their care with access to shade by 2026. In the first year to June 2021, it was estimated that 58pc of feedlot capacity was under shade. This has increased to 61.4pc of feedlot capacity to June 2022 – approximately an additional 90,000 head of cattle under shade in the past 12 months."