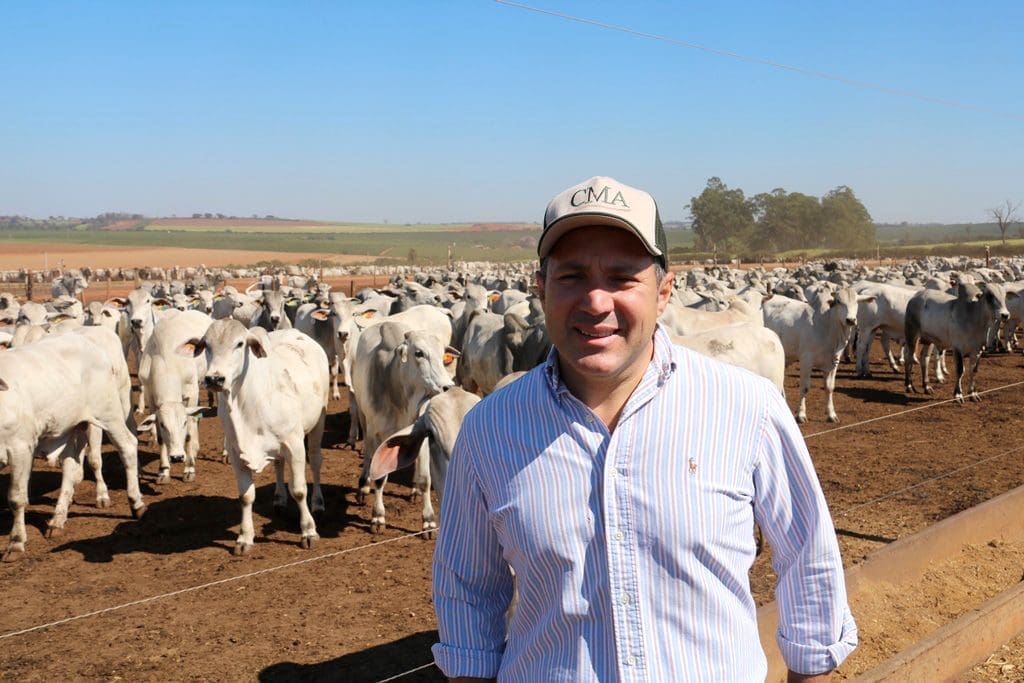 THE re-emergence of Turkey as a major cattle importer has provided a welcome market diversification option for Brazilian cattle producer Andre Luiz Perrone dos Reis.
Mr Dos Reis' diversified farming business includes a 17,000 head feedlot in northern Sao Paolo, which has been built up from just 500 head in the mid 1990s.
Most of the cattle fed in his feedlot are Zebu or Zebu-Holstein cross bulls.
Mr Dos Reis, who hosted a tour of Australian producers led by Alltech Lienerts Australia in May, said producers in Brazil are paid a set fee on weight for the domestic market, with no price incentives for high marbling or optimum fat cover.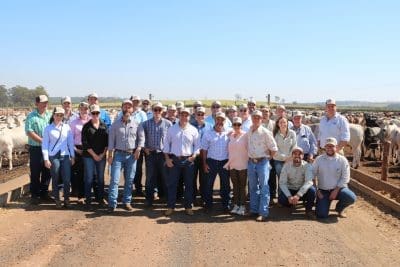 Producers had been pushing for bonuses for years, he said, and were hopeful that might start next year. Producers in Brazil are not permitted to sell beef direct to higher paying customers seeking quality beef such as restaurants, he said.
Mr Dos Reis said prices for export cattle are better than the domestic market and provide an incentive to grow the live export trade.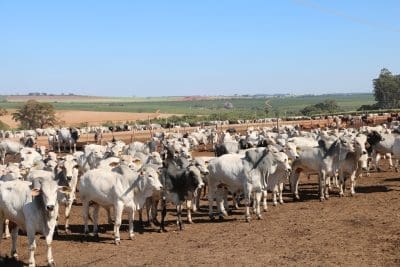 He started selling live cattle to Turkey in 2016 and sold almost 4000 head to the market this year, with a smaller number going to Egypt.
He now has 12,000 cattle being fed in a quarantine area of his feedlot for export.
In 2013-14 Brazil exported over 800,000 cattle, 80 percent of which went to Venezuela. However a deep recession in the fellow South American country saw the export trade to the Venezuelan market collapse in the next two years (Venezuela shaded in light blue below):
Brazil exported just 281,116 head in 2016–17, but exports have started pushing towards 400,000 head again in the last 12 months as orders to other markets such as Turkey, Lebanon and Egypt have increased.
Mr Dos Reis said his farm in Sao Paolo is well located because it is a diverse agricultural area with access to by-products that help to reduce production costs, including cottonseed meal, citrus pulp, corn gluten meal, ground corn and corn germ.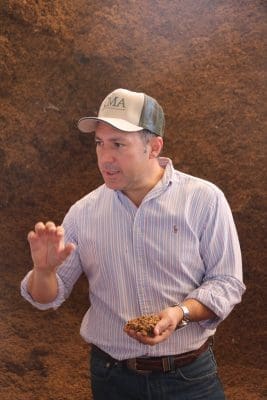 Corn germ provided high protein and fat with no starch while dried citrus pulp offered the nutrient equivalent of sorghum. Alltech's non-protein nitrogen product, Optigen, is added to the mix.
A steam flaking mill is planned for development next year to increase feed options.
Mr Dos Reis' feedlot turned out 35,688 fed cattle in 2017, recording an average daily gain of 1.66kg/day with a feed conversion ratio of 6.1 to 1. The average dressed weight percentage was 56.62pc, with mortality rate across the feedlot of just 0.08pc.
His feedlot enjoys comparatively much cheaper feed costs than Australian lot feeders, at AUD $150/t versus a ration price of around $400/t for Australian feedlots, and very low labour costs at just $5/hour.
But the lower costs are also offset by lower relative sale prices – he receives about AUD $1.25/kg carcase weight for cattle sold for the domestic market, which compares to a current Australian over the hooks price of around AUD $5.00kg carcase weight.
Average carcase weights in Brazil are 249kg versus 288/kg in Australia, according to MLA.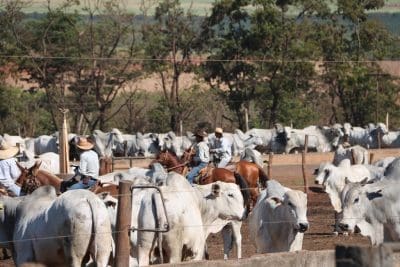 Another benefit of his location is its closer proximity to processors and exporters.
"We have a better cost of production and the highest price in Brazil," he said.
All cattle have electronic ID and there is 100pc traceability on farm and feedlot. "If we have a mistake on one animal, we lose our traceability status," he said.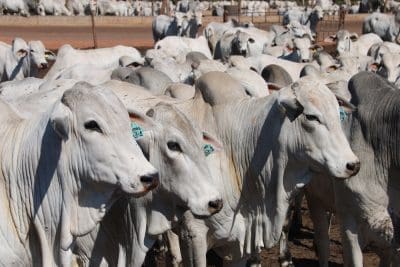 The farm was established in 1949 by Mr Dos Reis' grandfather.
Today it is a diversified business focusing on sustainability, utilising organic waste on pastures and sugar cane and using waste water to irrigate pastures.
This work has led to Rainforest certification.
Mr Dos Reis is also introducing Alltech's Blueprint program which will enable them to eliminate antibiotics.
He also works with local universities, with an intern program, and regularly invites primary school classes to see how food is produced.
"Most kids don't want to go to farm, they want to stay in town. We show them we use GPS, and other technology," Ms Dos Reis.
"We show them there are better opportunities on farm than in town."
Alltech Lienert Australia funded Stephen Cooke's attendance at the Alltech ONE Conference in Lexington, Kentucky and tour to Brazil.