Livestock shipping figures for August continue to reflect the challenging economic and trading conditions affecting key South East Asian markets.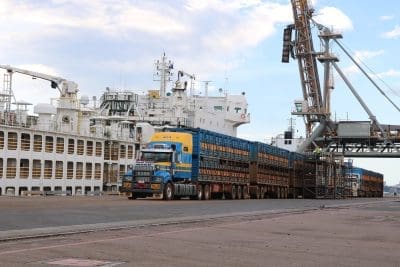 August cattle exports from Australia totalled 44,907 head, which is 46 percent below the August average for the past five years.
Shipments to Indonesia remained subdued at just 21,697 head, slightly higher than the July total (18,150 head), but still dramatically lower than the five year August average of 47,531.
Cattle exports to Vietnam were also very low, dropping to 4309 in August, 75pc below the August monthly average of 17,041 head for the past five years.
August also saw 3730 cattle shipped to the Philippines, the first exports to the market since November last year.
While feeder and slaughter cattle export activity from Australia to South East Asia remains limited, dairy and beef breeding cattle exports to China continue at a solid level of trade, with 12,491 head exported for the month, about 30pc above than the five year average for August.
For now a reported recovery in Australian cattle numbers cannot come quickly enough for many Indonesian importers.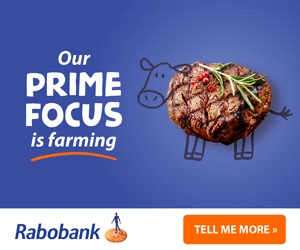 To say they have had a difficult three years is a major understatement.
They have had to operate with sustained high Australian cattle prices, the negative impacts of Covid lockdowns on trade and the recent foot and mouth disease and lumpy skin disease outbreaks throughout Indonesia.
This has resulted in "probably the toughest period of operation for Indonesian importers since live trade between the two countries began", Queensland Livestock Exporters' Association executive committee member Tony Gooden, Frontier Agri International, acknowledged in the QLEA's latest market outlook issued this week.
The fact that there are only 20 active importers operating in Indonesia today compared to 36 three years ago highlighted how challenging conditions have become for Australia's cattle customers in the country, he wrote.
"Regrettably the short to medium term outlook still appears quite bleak when one considers the Australian herd is still in rebuild mode.
"It is very important for the trade to remain open because as we enter the next phase of the cattle cycle in Australia which will no doubt see a major increase in numbers and dry conditions return, the industry will need this market.
The largely positive seasonal conditions across Australia in the last two years would ultimately lead to larger herds and more cattle available for importers, but for the short term, the lack of numbers continue to severely impact the trade.
"Currently there is still good base demand from restockers, backgrounders, feedlots and processors who can pay a higher price than what South-East Asian importers can.
"Given the favourable season conditions it appears that we will have good volumes of heavy slaughter cattle available for the Vietnam market as we get into 2023 and hopefully good numbers available for both Indonesia and Vietnam at the end of the second half of 2023 and 2024."
Vietnam is currently experiencing a massive oversupply of south-east Asian cattle, he noted as reported in our previous market update in July, principally from Thailand because China has closed its border to south-east Asian trade pursuing a zero Covid strategy.
Minimal cattle are likely to be exported from Australia to Vietnam until China relaxes restrictions on the importation of Southeast Asia's cattle, the timing of which remains unknown.
"There is a preference for Australian cattle by Vietnam importers, however, once again, local markets are very sensitive to the price and the sustained high pricing in Australia has prevented any reasonable numbers being exported to that country.
"I believe the short to medium term outlook similar to Indonesia is for subdued trade."
Exports from the Port of Darwin in August totalled 17,320 head (-41pc on the five year average for August); 12,491 from Portland (+19pc); 3210 from Broome (-76pc) and 2208 from Townsville (-84pc)