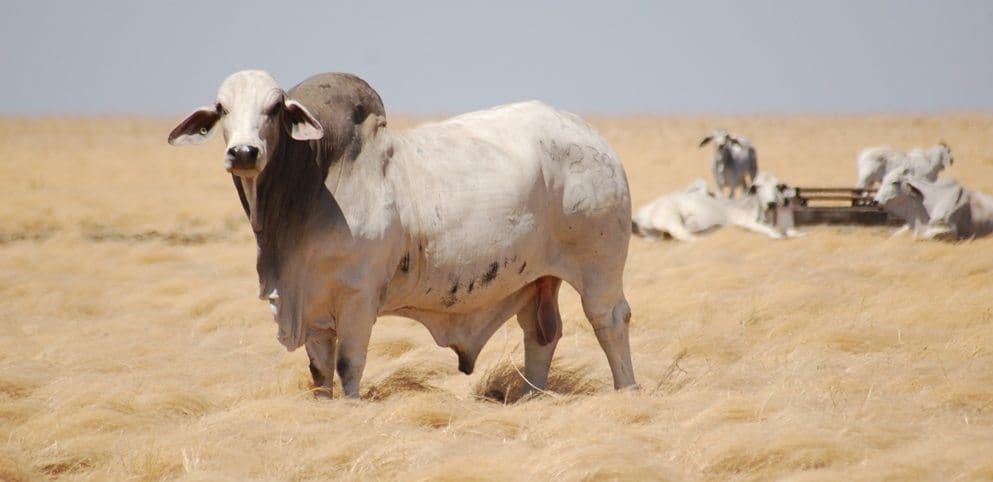 PURCHASING sires from seedstock producers is not the only source of herd bulls for commercial producers. There are some producers, especially under extensive conditions in northern Australia, who select sires from within their own breeding programs.
In many cases these programs are influenced by an introduced sire, where the new bull is joined to a select group of elite females in a nucleus seedstock herd, with the best of the male progeny kept as bulls.
There are advantages in these systems, particularly where producers are seeking to set their own direction, selecting for the best performance in their environment and often attempting to keep the costs of breeding at a lower level.
While there is an ideal number of bulls to have, with joining percentages at two percent being proven as sufficient for northern and southern programs, the number of bulls producers require annually can still be significant.
In these cases, breeding bulls within a program, based on introduced sires with elite females, can be very cost effective.
However, deciding which calves to retain and keep on as bulls is often a subjective process. While it is possible to record the growth and weight of young bulls and compare them against peers for their expression of phenotype, selecting bulls that are likely to be more fertile can be more difficult, particularly at a younger age.
Bull Breeding Soundness Examinations (BBSE) are a critically important method to determine a bull's ability to successfully meet joining and conception expectations. Many producers use BBSE as the first step in selecting bulls as well as using the pass of fail numbers to determine how many new bulls are needed. However, while a BBSE is a critical stage in selection, it often comes after decisions have been made on which calves will be retained and used as home bred sires.
Making decisions on the suitability of animals to meet defined production and performance criteria at an earlier age can be a significant opportunity for bull breeders and commercial producers.
The ongoing development and application of genomic technologies has allowed these earlier selection decisions to take place. This opens up immense possibilities for producers who are keen to make more rapid progress in their herd through earlier identification and selection of superior animals.
As part of the Northern Beef Research Updates in Darwin earlier this month, Dr Laercio Porto Neto of CSIRO presented project results outlining the opportunities genomics offers producers who are selecting and breeding their own bulls.
Using BBSE data records of around 8000 bulls from tropical breed types, many of these collected by the Beef CRC, and matching these with DNA profiles, Dr Porto Neto highlighted the opportunity to rank bulls on key fertility traits.
The work presented showed some exciting opportunities for producers wanting to make earlier selection decisions. The research firstly created a Genomic Estimated Breeding Value which was used to rank the bulls within this data set. The performance of these bulls was then compared to this ranking, with bulls grouped into four categories from highest to lowest performance on the traits assessed in a BBSE.
As part of the presentation on this work, Dr Porto Neto was able to highlight the accuracy of GEBVs on several key traits that are included in Bull Breeding Soundness Examinations, including scrotal circumference, sheath score and Percent Normal Sperm.  Both Sheath Score and Scrotal Circumference are traits with moderate to high heritability, while Percent Normal Sperm was presented as having heritability of 0.27 (moderate to low).
In practical application, this work opens the way for producers, particularly those in extensive areas using tropical breed types, to use genomics to rank their younger bulls ahead of physical selection.
As the GEBVs generated from the project have useful levels of accuracy for the traits associated with BBSE, producers could develop a shortlist of calves that would be retained and used as bulls within their programs.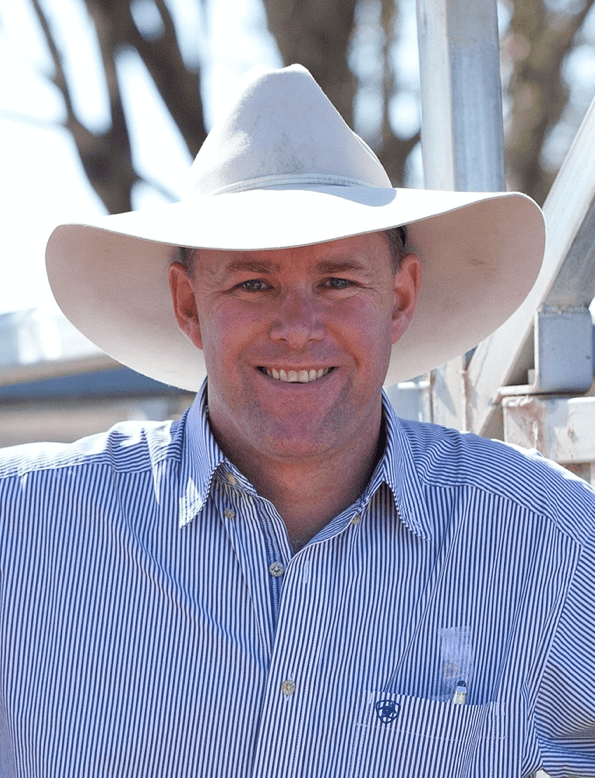 Alastair Rayner is the Principal of RaynerAg, an agricultural advisory service based in NSW.  RaynerAg is affiliated with BJA Stock & Station Agents.  He regularly lists and sell cattle for clients as well attending bull sales to support client purchases.  Alastair provides pre-sale selections and classifications for seedstock producers in NSW, Qld, and Victoria.  He can be contacted here or through his website www.raynerag.com.au