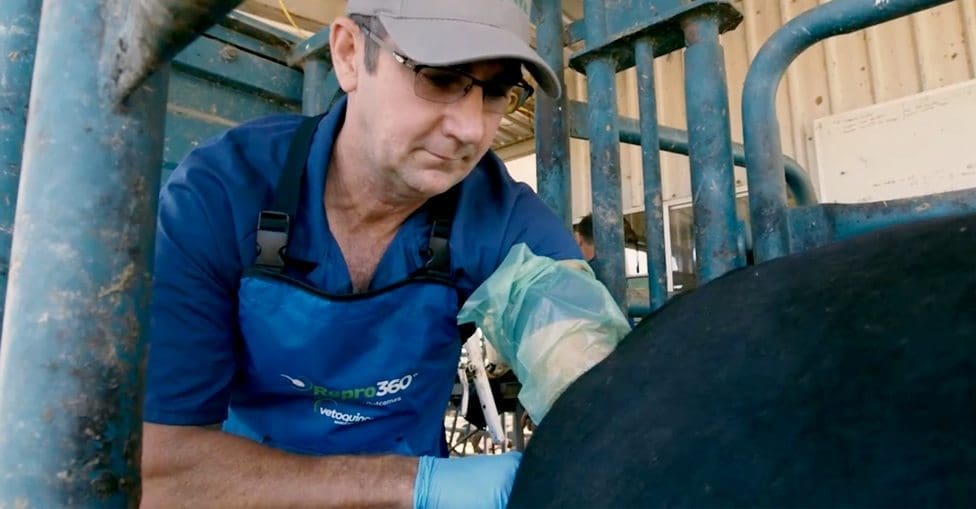 A NEW online and telephone 'helpline' resource for cattle breeders has been launched to improve reproductive management within Australian livestock systems.
Repro360 has been created by Vetoquinol Australia to help breeders, vets and artificial breeding companies to take a holistic approach to the field of reproduction in beef cattle.
The program's aim is to improve the outcomes of reproduction technology, techniques and education.
Repro360's purpose is to provide a complete vision of the industry whilst creating a useful network for all the stakeholders involved in the artificial breeding field. The objective is to bring a collaborative approach to assisted reproduction in livestock through access to a wide range of high-end veterinary products, professional support, specialised services, and reputable, proven expertise in the field.
Central to the Repro360 program is a new website (www.repro360.com.au) focused on educating and collaborating with all stakeholders involved in reproduction management. The site will carry a range of resources applicable to cattle breeders.
The Repro360 Directory will connect breeders with assisted reproduction providers – ranging from AI services to embryo transfer and IVF service providers – across all areas of Australia. To improve collaboration across the industry, case-studies from fellow cattle breeders will be presented on the site, demonstrating how they have improved their breeding objectives.
Dedicated helpline
Education is another feature of the website, with a detailed explanation of assisted reproduction technologies and natural mating systems. The information available to cattle breeders is not limited to the content on the website, as a dedicated helpline is available to allow breeders to get in contact with an expert team to seek further information or ask questions relating to reproductive management in their operation.
An additional feature on the Repro360 website is Repro360 TV – a range of educational 'how to' videos developed with the assistance of Angus Australia. Repro360 TV is designed to take the guess-work out of how to effectively perform tasks associated with implementing assisted reproduction programs.
The website content will be driven through intelligent solutions that work across all the aspects of reproduction. Repro360 intends to provide all the information a beef producer needs to start an assisted reproduction program, or to improve or amplify existing breeding activities.
The dedicated experts are available to assist in finding a solution related to reproduction in a herd, by working within the objectives of the cattle business.
The project is designed to allow cattle producers to easily access the tools, network, specialist knowledge and products to increase the success of assisted breeding programs.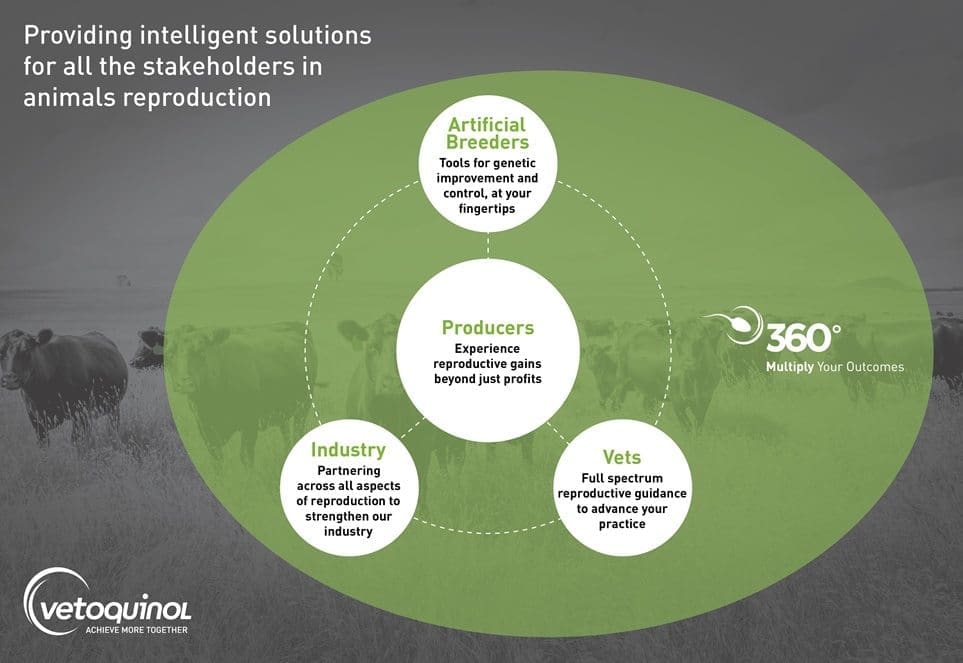 Source: Vetoquinol