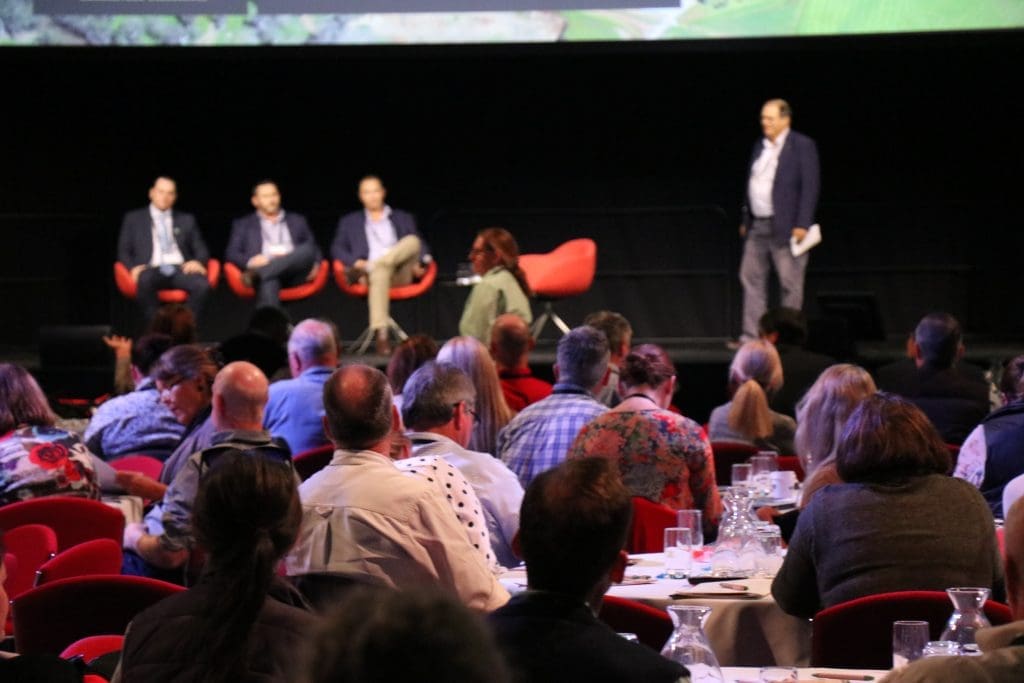 THE Australian Wagyu industry's annual Wagyu Edge conference has assembled an outstanding lineup of speakers for this year's event, being held on the Gold Coast later this month as a precursor to the Beef 2021 event in Rockhampton.
Attracting between 400 and 600 delegates annually, Wagyu Edge claims to be the largest annual conference on the beef industry calendar, and is arguably the Wagyu sector's leading global event.
This year, online participation is provided as an option, alongside physical attendance at the Gold Coast Royal Pines conference from 27-29 April.
The conference is an opportunity to bring together all components of the Wagyu sector in a forum of learning and networking to help advance the industry – the world's leading producer and exporter of Wagyu to international high-end markets.
Virtual delegates will be able to access all speaker presentations, and participate in Q&A and panel sessions, just as easily as in person. All the presentations will be recorded and made available to virtual and in-person delegates.
The conference has many highlights including the presentation of the awards for the Wagyu Branded Beef Competition medallists, the Gala Dinner and Charity Auction.
Three days of conference and seminar sessions will run from Tuesday to Thursday, April 27-29.
Day 1
Day 1 will focus on the technical nuts and bolts of Wagyu production and genetics, aimed at entry level participants. Speakers will include:
Dr Rob Banks and Dr Kirsty More of AGBU, looking at Net Feed Intake in Wagyu, Wagyu population structure and what that represents for Australian Wagyu and genetic trends.

AWA chief executive Dr Matt McDonagh will provide an update on the Wagyu progeny test program 2021-2031.
At the end of Day 1, the top-performing sires from the AWA Net Feed Intake Program will be announced as part of a Welcome BBQ event.
Day 2
Day 2 will focus on insights from Australian and international speakers and what Wagyu breeders can learn and apply in their own production systems. An opening session will focus on Wagyu markets and opportunities. Speakers include:
MLA managing director Jason Strong, who will give a market oversight for premium beef in the wake of 2020.
AWA Life Member Arthur Dew will share his knowledge and the decisions he has made to develop his Longford Wagyu herd.
Stone Axe Pastoral's MD Scott Richardson will outline the development of the Stone Axe Wagyu program
Australian Country Choice CEO Anthony Lee will provide insights into ACC's entry in to the Wagyu industry, and what it means for diversification and opportunities
Advantage Feeders managing director, Gerard Roney will speak on new feeding strategies for optimal Wagyu performance, while Wagyu Fellowship Recipient, Jeremy Cooper will offer insights into Implementing learnings from the Wagyu industry in Japan.
In an afternoon session on day two, two respected Japanese researchers will present updates on Japanese Black cattle. Presenting on the changing production systems in Japan will be Prof Takafumi Gotoh from Kyosho University, while Professor Kenji Oyama will present on genetic improvement in Japanese Black cattle and an overview of Japanese breeding programs.
The afternoon of Day Two will see the Elite Wagyu Sale conducted live and online. The evening is a time for celebration with the Wagyu Edge Gala Dinner where the winners of the 2021 Wagyu Branded Beef Competition are presented.
Day 3
Day 3 will focus on Rebuilding and growing herds, genetic diversity and retail, featuring innovative Wagyu breeders from across the world:
Prominent US Wagyu breeder Bob Estrin from Lone Mountain Ranch will present remotely, on progress in genetic development of the US Fullblood Herd
From New Zealand, Firstlight Farms' Gerard Hickey will outline the company's F1 Wagyu production systems, while from South Africa, Brian Angus from Woodview Wagyu will discuss the establishment of South African Wagyu

Ahead of the tour visit to Brindley Park, Australian Country Choice GM Rural Christian Coffey will outline the Wagyu program the company is developing and feedlot services tailored specifically to Wagyu brand owners.

AA Co's regional manager, Matias Suarez will present on his company's innovation in breeding and genetics, also in advance of a tour visit to AA Co's Glentana property near Springsure to see Poll Wagyu breeding
From Western Australia, Irongate managing director Peter Gilmour will will outline his methodology for genetic progress and development of the Irongate herd
A panel session will follow on herd rebuilding, involving Christian Coffey, Matias Suarez, Peter Gilmour, Arthur Dew and Scott Richardson
Immediately after the Wagyu Edge Conference, a three-day tour will depart Friday 30 April from the Gold Coast to finish in Rockhampton, Central Queensland on Sunday, 1 May, in time for the start of Beef 2021 (2 – 7 May).
The tour will include flagship Wagyu properties and feedlots through southern and central Queensland stopping in at Roma, Dalby and Emerald.
AWA will again have a commercial stand at Beef 2021 in the Durack Pavilion.