A proposal in front of AusMeat's Language and Standards Committee to lower breed content requirements to 50pc in an Angus Breed Raising Claim is not likely to undermine existing Australian Angus claims requiring 75pc breed content, regulators say.
Several new points have arisen since we published this earlier item on Friday.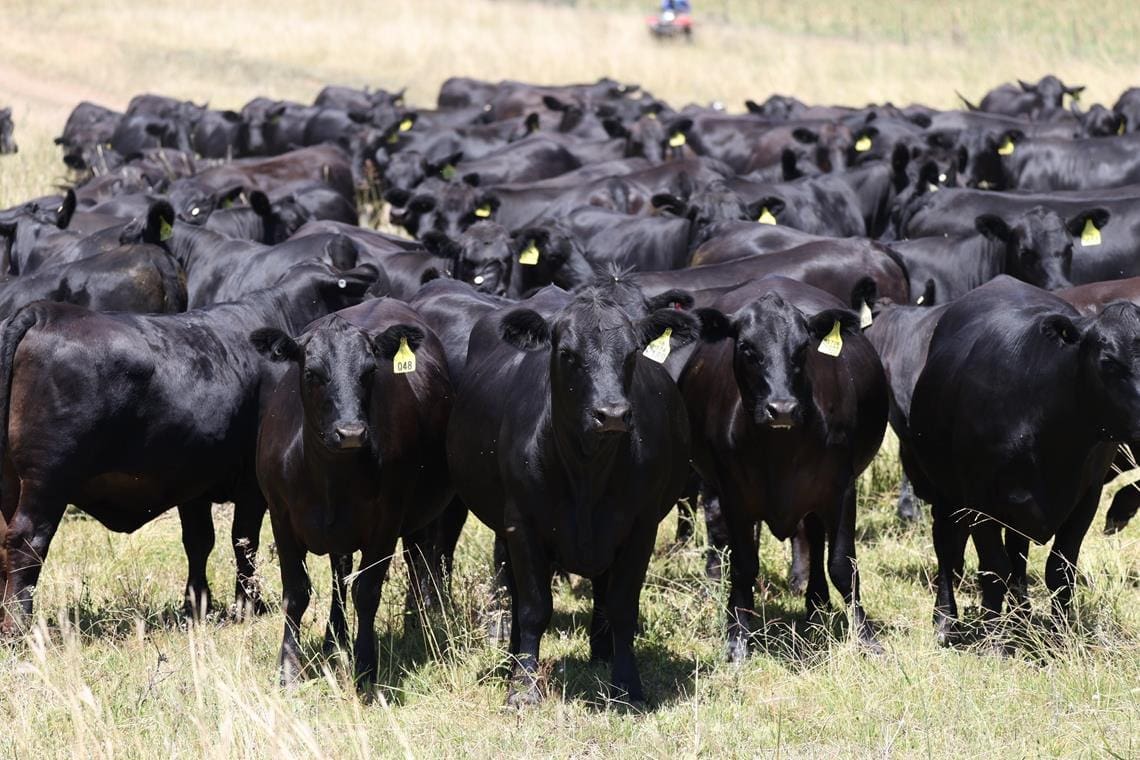 The first is that the submission has been put forward by one individual exporter/processor – not by the broader Australian Meat Industry Council representing processors and exporters, as Beef Central reported on Friday. AMIC evidently simply proposed it to the committee on behalf of the exporter. That point was not made clear when Beef Central spoke to AMIC last week.
Nor has it been made clear yet to AusMeat whether the proposer intends to use the term 'Angus', or 'Angus cross' in the raising claim.
AusMeat said it was not unusual that the Angus Society had not been engaged-with on the proposal at this stage, because it was still subject to adjustment in details.
"That's the way we operate – make sure everything is right before the document is put forward for discussion," a contact said. "This information obviously got out before due process was completed, but there was never any intention to exclude Angus Australia from the process."
An Animal Raising Claim (ARC) is a claim made in the Trade Description or export documentation about the animal or supply chain specifically relating to animal breed, animal husbandry conditions, feeding, handling, drug treatments and/or geographical references.
Where an exporter makes an ARC, details regarding the sourcing, eligibility and management of the claim must be developed as a defined program within the processing establishment's Quality Management System.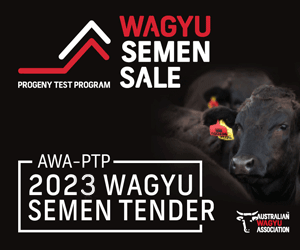 In the case of breed verification, AusMeat's role is to verify the 'implementation of the raising claim program'. AusMeat does not directly certify the actual breed content of individual animals through any approved raising claim – rather it is the enterprises' responsibility through program verification activities as defined in an Approved Arrangement or in conjunction with the recognised breed association. Any disputes regarding the eligibility of breed content beyond this document are a commercial matter between the enterprise and the relevant breed association.
To complicate matters around the raising claim proposal discussed last week, Beef Central has learned that there has been the provision – for some considerable time – for Australian manufacturing beef (trimmings) to be exported under an approved Angus claim, with a 50pc content requirement. How much, if any Australian beef is exported under that claim could not be determined, but it is evidently designed to align with competing US trim identified as 'Angus' in international markets.
Beef Central was told by regulators that the current proposed raising claim would cover either, or both export and domestically sold beef, because the requests that go before the language and standards committee are not specific to either channel.
"And there are no checks and balances carried out by AusMeat in the domestic market anyway. There is no oversight: ACCC doesn't show any interest in it, so there could in fact already be product being sold as Angus in the domestic market that is 50pc."
"All that AusMeat is concerned about in this particular raising claim submission is: Is that 50pc valid, and does the exporter have a quality management system, through his supply chain, to determine how he achieves it?"
In the case of the current 50pc claim submission, the exporter involved proposes to use both genotype and phenotype processes to determine content – not the 'either/or' approach as used on the US to verify Angus.
"The Australian claim for 50pc Angus would be way more robust than the equivalent Certified Angus Beef claim in the US," he said.
Under the proposed claim, all products packed under the Angus Program would have to carry at least one parent being Angus (genotype) and minimum prescribed phenotypical (visual) characteristics. Phenotype assessment would be based on the physical characteristics below. Based on the descriptions, evidently the program includes both Black and Red Angus:
A predominantly black or red hide (minimum 75pc).
An entire black, red, white or broken white face.
An entire black, red or white underbelly (behind the shoulders).
Entire black or red legs and feet although a small amount of white on legs and feet is acceptable.
Entirely black, red or broken white tail.
Cattle may be horned or polled.
"It's important to understand that this proposal is not designed to replace any other claim (i.e.75pc content). It's is simply adding to what's already out there, in other claims," the regulator contact said.
Angus breed stakeholders raise concerns
In a letter drafted to the Language and Standards Committee last week, Angus Australia said it understood the proposal came about from "discrepancies between the trade description of 'Angus' and 'Export Angus'."
"Angus Australia is seeking the AMISLC's consideration of concerns we have with the proposed changes to the current 'Angus' trade description of minimum Angus breed content of 75pc," the letter said.
"As an organisation, Angus Australia has had discussions with a number of processors over the last 18 months regarding a possible change to allowable breed percentage," it said.
Angus Australia raised three primary concerns with the proposal.
The first was the negative effect the move would have on the unrivalled reputation of Australian Angus beef and the Angus brands that Australia exports.
"Australian Angus brands have a distinct advantage on the global market for quality and consistency. We believe this would cause irreversibly damaged and hinder Australia's competitive advantage in global beef markets," the breed society said.
"Australia's existing 'Angus' trade description is an extraordinary differentiator to other markets and Angus Australia believes it would be detrimental to remove that competitive advantage and make ourselves 'the same as our competitors', leading to a devaluation of Australian Angus beef and essentially commoditising our product," it said.
The society also argued that the proposed change would severely undermine existing Angus production systems, in particular a considerable portion of Australia's southern beef production systems.
"Angus producers have made considerable investments and breeding decisions to support the long standing and current trade descriptions. The proposed change would be immensely disruptive across the whole Australia beef production system," it said.
"Thirdly, as an industry steward, Angus Australia holds considerable concerns for the precedence this may set for other Australian beef brands. Australia's competitive advantage on the global beef market not only exists for Angus brands, but other breed brands also."
"If this proposed change was accepted, the potential devaluation to Angus would be considerable and this could flow onto other high value Australian beef brands.
"We are told that most 'Angus' trade descriptions globally are for a 50pc Angus animal, and while we understand the current Australian 'Angus' trade description may at times cause a higher cost of production, comparatively this fact is what leads to Australian Angus' unmatched reputation and positioning as the best Angus beef in the world."
Angus Australia asked the language and standards committee to consider its concerns "with the utmost seriousness" and support a decision to maintain the current 'Angus' trade description of minimum Angus breed content.