Location: Peechelba Beef, Wangaratta VIC
One time capacity: 27,000 head (20,000SCU)
2022 cattle turnoff: 29,000 head
2015 Top 25 position: 12  2003 position: 6.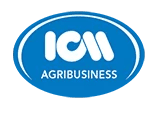 PEECHELBA Beef near Wangaratta is exclusively a custom-feeding operation, with the challenge of preparing and distributing up to 15 different rations each day to cater for its mix of cattle supplying both domestic and export beef markets.
Wagyu cattle comprise around half the feedlot's inventory, with the balance split between trade cattle in for 60-70 days, and short to mid-fed cattle for 100-180 days. The Wagyu component is down from around 75pc in 2015, with average Wagyu time on feed at about 400 days.
Peechelba Beef general manager Briana Daly said cattle for induction arrive from a wide range of origins, including from as far south as Tasmania right up to north-western Queensland and the Northern Territory.  Clients range from local family farms to large-scale vertically integrated operations. The client base includes several regular customers, and others who phase in and out, depending on market and seasonal conditions.
Ms Daly said occupancy levels tend to drop in times of high cattle prices and ample feed, but numbers are now on the up amid drier conditions.
Peechelba Beef is owned by Doug Shears' company ICM Agribusiness Pty Ltd, a driver in Australian agribusiness since the 1980s, and which also includes the Riverina Milk and Riverina Dairy operations in nearby Corowa and Albury.  ICM also owns Queensland's Tropico fruit-processing operation, and is the major stakeholder in Lucki Rice, which mills, processes and retails rice in Rwanda in east Africa.
Upgrade follows tornado
Significant damage caused by a tornado in 2019 expedited the capital improvement program started the previous year at Peechelba Beef.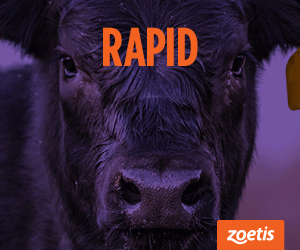 While no plans are afoot to expand the feedlot, works to improve cattle comfort and welfare are ongoing. That has included a spend of more than $2.5m on sheds, which now enable up to 12,000 head to shelter from the elements through both summer and winter, in pens which also give cattle access to open outdoor space.  A further 8000 head of pen space is partially covered by slatted shade, and around 30pc of pens get full woodchip bedding through winter.
Ms Daly said Peechelba's investment in shedding for its welfare benefit has become a marketable asset for the business in the custom-feeding space for both Wagyu and non-Wagyu cattle, and around 75pc of pen space is now under solid or slatted shade.
A major project at Peechelba this year is the $2m hospital now under construction to ensure cattle ailments can be treated quickly and effectively.
Rations fed are primarily barley based and formulated by a nutritionist engaged by Peechelba Beef, and around $2.5m has been spent in recent times on upgrading the facility's feedmill.
Feedlot manure is composted under NASAA organic accreditation and sold as a soil conditioner or fertiliser for use on farms, horticultural crops and gardens.
The operation currently has a staff of 34, about 20 shy of the optimum staffing level at full capacity due to tightness being seen across the Australian labour market at present.
Click here to return to Top 25 Lotfeeders table.
Click here to access all Top 25 Lotfeeders articles, as they appear in coming weeks
Feature proudly presented by Zoetis Australia and its products, BOVI-SHIELD MH-ONE, RHINOGARD and SYNOVEX
Monday: Top 25 No 19