REMOTE monitoring services provider Farmbot has received a second major injection of funds totalling $2 million from telecommunications provider Telstra.
The support would underpin Farbot's continued growth and expansion, a statement said.
Farmbot's products are used for remote monitoring and reporting on on-farm water ecosystems delivering near real-time reporting on water trends, consumption and demand.
Environmental pressures and soaring input costs were seeing a new wave of investment in digital agriculture and agritech solutions, with farmers having to adapt constantly to the challenges of changing climate and market conditions, the statement said.
This is the third investment from Telstra and this latest contribution recognises Farmbot's value proposition to help farmers manage their resources, the companies said.
Farmbot Monitoring Solutions managing director Andrew Coppin said Telstra's latest investment would help the business build its momentum both nationally and overseas.
"Farmbot is in a steep period of growth, with 2022 seeing the launch of new products, including Diesel and Liquid Fertiliser Monitoring, to enable greater management and control of on-farm assets," he said.
Overall product sales had increased by 103pc over the past 12 months and export opportunities had started, with a launch in the United States about to take place.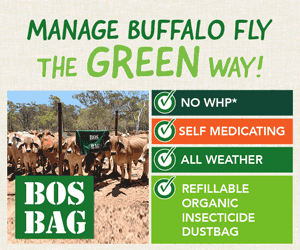 "As of today, we are helping oversee the water infrastructure of companies with an estimated 10 million beef cattle and 15 million sheep across Australia," Mr Coppin said.
"This latest investment will help us build on this and meet our growth plans, to deliver more innovative solutions, local jobs, and expand our customer base across Australia whilst exporting Aussie tech to the US.
"Our goal is to create efficiencies in the way water is managed to reduce waste and emissions from manually checking water for farmers everywhere, and we look forward to leveraging this investment to further our customer base in 2023."
"We see it as a huge endorsement that Australia's largest telco continues to invest and see the opportunity and value in our business."
Luke Harwood, head of innovation with Telstra's early stage investment arm, muru-D, said the investment aligned with Telstra's commitment to support connectivity and innovation in rural Australia.
"Maximising connectivity and digital innovation in rural and regional Australia is a big priority for us. Investments like this will also help achieve the National Farmer's Federation's vision to see farmgate output reach $100 billion by 2030," he said.