AUSTRALIAN Agtech company Direct Injection Technologies today opens shares in its supplement technology business, providing everyday Aussie investors the opportunity to invest in the first agtech equity crowdfunding offer in Australia on leading equity crowdfunding platform, Equitise.
Based in Toowoomba, DIT is a leading expert in water medication for the livestock and grazing industries. The fast-growing startup is offering a 10 percent stake (valued at $1 million) in its business, to retail investors through the Equitise fundraising platform.
Following an acquisition of its biggest competitor last year, DIT claims to be the world's leading water supplement technology company, changing the way livestock in Australia are supplemented and managed.
In an investment opportunity starting at $250, DIT will provide everyday Australians in both city and regional areas a unique opportunity to help Australian farmers, in a mission to scale and grow its leading innovation supplements range and product line.
DIT says it has increased its customer base and revenue by 300 percent in the last six months, and is turning to Equity Crowdfunding to fund growth, hire staff, set up 'micro factories' and invest in R&D.
DIT plans to scale its supplement technology plus start to commercialise other disruptive products and services in development, aimed at solving problems ranging from digitising farms and providing connectivity across vast areas, to animal ID and GPS tracking.
With more than 92 million sheep and cattle in Australia, all of which need supplements, there are huge opportunities for DIT to scale its business at pace, the business's backers say, having recently completed a purpose-built facility in Toowoomba which has the capacity to produce more than $100,000-worth of revenue generating activity per day.
The conventional method of supplementing cattle and sheep is labour intensive, inaccurate and expensive, costing upwards of 40c per animal per day. The DIT model disrupts this by proportionally dosing supplements into livestock's drinking water. When used together, the proportional dosing dispensers and uniquely formulated water soluble stockfeed supplements reduce costs for farmers to 8c per animal per day, DIT says.
"The livestock industry is one of Australia's largest and faces enormous pressures and challenges, including severe droughts and weather patterns, the ever-increasing costs of doing business and a volatile regulatory environment. On the flip-side to this is a growing global population which means demand for quality protein sources, such as DIT, are in high demand," it says.
"As the only business globally that specialises in this IP-protected technology, DIT has the critical first mover advantage and the capital raised from its equity crowdfund will enable DIT to capitalise on this and scale quickly."
DIT says its unique point of difference comes from its one-of-a-kind technology that measures water flow and injects supplements into the animals' drinking water, assisting in improved survival rates and increased productivity. In turn this means more kilos of beef or wool, more litres of milk and an improvement in food sources to meet rising population growth. As animals drink proportionately to their body weight, it's more accurate administering the right 'dose' to the animal and reducing wastage.
Crowdfunding option
Owner of DIT, Mark Peart, says it was his passion and drive to convert the enormous opportunity that water supplementation brought to the Australian livestock industry that inspired him to turn to Equity Crowdfunding.
"My uncle was the first to invent a device to proportionately measure and dose. My father commercialised the concept but then retired. With the recent advances in technology the family is now able to continue the legacy and put this into practice," he said.
"Our product saves producers time, money and improves the efficiency of on-farm practice. Secondly, it's less expensive, reducing the cost from upwards of 40c per animal per day to just 8c, and that doesn't include the savings on labour and wear and tear on farm equipment. A grazier with 500 head of cattle can cover the cost of buying the dosing unit in just 50 days," he said.
CoFounder of Equitise, Chris Gilbert, said DIT was a perfect example of Australian businesses that turn to the 'crowd' – the everyday Australian – to help fast track and grow a successful business.
"This is such a rare opportunity to be a part of a business that is set to completely revolutionise the way Aussie farmers feed and nourish their cattle and livestock," he said.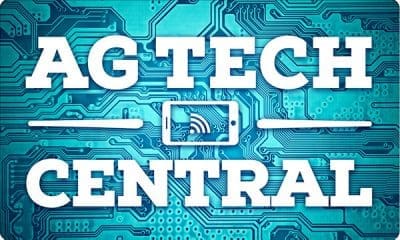 Source: DIT