AUSTRALIA'S growing agrifoodtech sector is being showcased on the international stage with the launch of a report this week showing investors tipped more than half a billion dollars into Australian startups last year, and a bright outlook for 2022.
The inaugural Asia-Pacific AgriFoodTech Investment Report 2022 (click here to access) launched in Singapore by venture capital firm AgFunder in partnership with AgriFutures and evokeAG, shows 55 deals involving Australian startups in 2021 worth a combined $A565.5 million.
In the Asia Pacific region, Australia ranked fifth in size of agfoodtech investments last year, after India ($225m), China, Singapore and Indonesia ($57m).
It was restaurant technologies and a plant-based protein company that were responsible for the three biggest Australian agfoodtech investment deals of 2021. Melbourne-based mobile ordering and payments platform Mr Yum raised $100 million, followed by V2 Foods ($83 million), and cloud kitchen startup EatClub ($63m).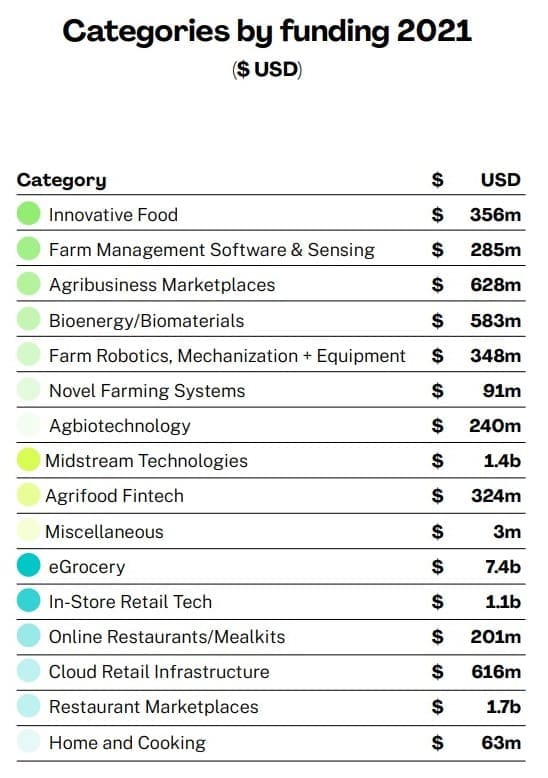 In the food production space, the farm robotics, mechanisation and equipment sector accounted for US$348 million worth of tech investment globally last year; farm management software and sensing $285m; novel farming systems $91m; and agribusiness marketplaces $628m. Beyond the farmgate, innovative foods (including plant-based protein) accounted for $354m worth of new investment globally last year.
AgriFutures Australia senior manager growAG, Arianna Sippel said the Asia-Pacific AgriFoodTech Investment Report demonstrated the growing maturity of the sector in Australia.
"The investment deals we saw in 2021 spanned everything from eGrocery and in-store retail tech to farm management software and sensing, so it shows the diversity of commercial opportunities in Australia," she said.
AgriFutures Australia was focused on helping increase investment and collaboration in Australian agrifood tech through the GrowAG platform and evokeAG program, she said.
GrowAG makes it easier for startups to list their commercial opportunities and to forge connections across the Australian agritech ecosystem, from researchers and producers to investors and entrepreneurs.
The platform, which was launched in April 2021, has more than 80,000 users, a third of whom are based overseas, and has listed more than 160 commercial opportunities and 2700 research projects.
One of the featured startups in the Asia-Pacific AgriFoodTech Investment Report, Brisbane-based farm robotics company Lyro, connected with Artesian Ventures via the growAG. Lyro reported that the connection helped lead to an investment deal with the venture capitalist. Lyro has since raised a further $US1.5m in a pre-Series A round to deliver 20 autonomous robotic packers to its agri-focused clients.
The Asia-Pacific AgriFoodTech Investment Report also suggests the outlook for agrifood tech is bright, despite the deteriorating global economic climate. Investment in Asia-Pacific agrifood tech startups set a new record in 2021 reaching $US15.2b worldwide.
While China has experienced a significant pullback in startup funding, the rest of the Asia-Pacific region has recorded a 15pc year-on-year increase in the first half of 2022, bucking a global trend.
Farm tech is also maturing with funding in the region reaching $US2.2b in 2021, double the level of 2020, driven by some large, later stage deals as well as a 17.5pc uptick in the number of deals year-on-year.
Michael Dean, AgFunder founding partner and Asia-Pacific head said: "Early on we saw the potential of the region, with its booming population growth and emerging centres of technology innovation, as a destination for agrifood tech venture investment.
"We established our GROW Accelerator and Singapore-based venture impact funds to assist institutional and corporate investors in the region to access the disruptive technologies that have the potential to drive efficiencies, profitability and sustainability for decades to come."
Readers can explore the latest agrifood innovations and commercial opportunities in Australia using this link.
EvokeAG agtech conference set for February
Tickets are now on sale for evokeAG 2023 – Down to Earth, which will be held in Adelaide from February 21-22. The Asia-Pacific's premier agrifood tech event will see farmers share their experiences, startups pitch their potential, scientists showcase their discoveries, global business leaders share their insights and industry experts debate the hottest topics.
The evokeAG 2023 Startup Program is a prime opportunity for agrifood tech startups to showcase their technologies and products. Applications for evokeAG. Startup Alley, evokeAG Startup Showcase and the evokeAG Investor Pitch Dinner close on Sunday, 30 October.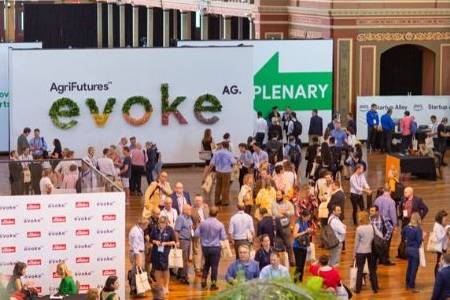 About AgriFutures Australia
AgriFutures Australia is a research and development corporation funded by the Australian Government and industry to grow the long-term prosperity of Australian rural industries and communities. It conducts research, development, and extension programs for a number of levied and emerging industries and has created the innovative growAG platform and evokeAG event and network.
Source: AgriFutures