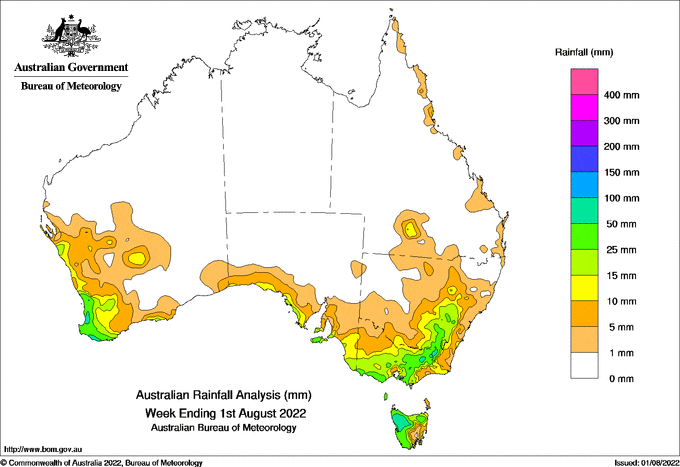 COLD fronts and low pressure troughs brought thunderstorms, showers, hail and gusty winds to parts of southern Australia during the week.
Weekly rainfall totals above 50 mm were recorded in north-west Tasmania, and in small areas of north-east Victoria and the far south-west of Western Australia.
Rainfall totals between 10 mm and 50 mm were recorded in the west, south-west and parts of Gascoyne district of Western Australia; in much of Victoria; in much of the agricultural districts of South Australia; in most of western and northern Tasmania; and in southern parts of inland New South Wales.
The highest weekly rainfall total at a Bureau raingauge of 112.2 mm was recorded at Lake Margaret Dam, Tasmania.