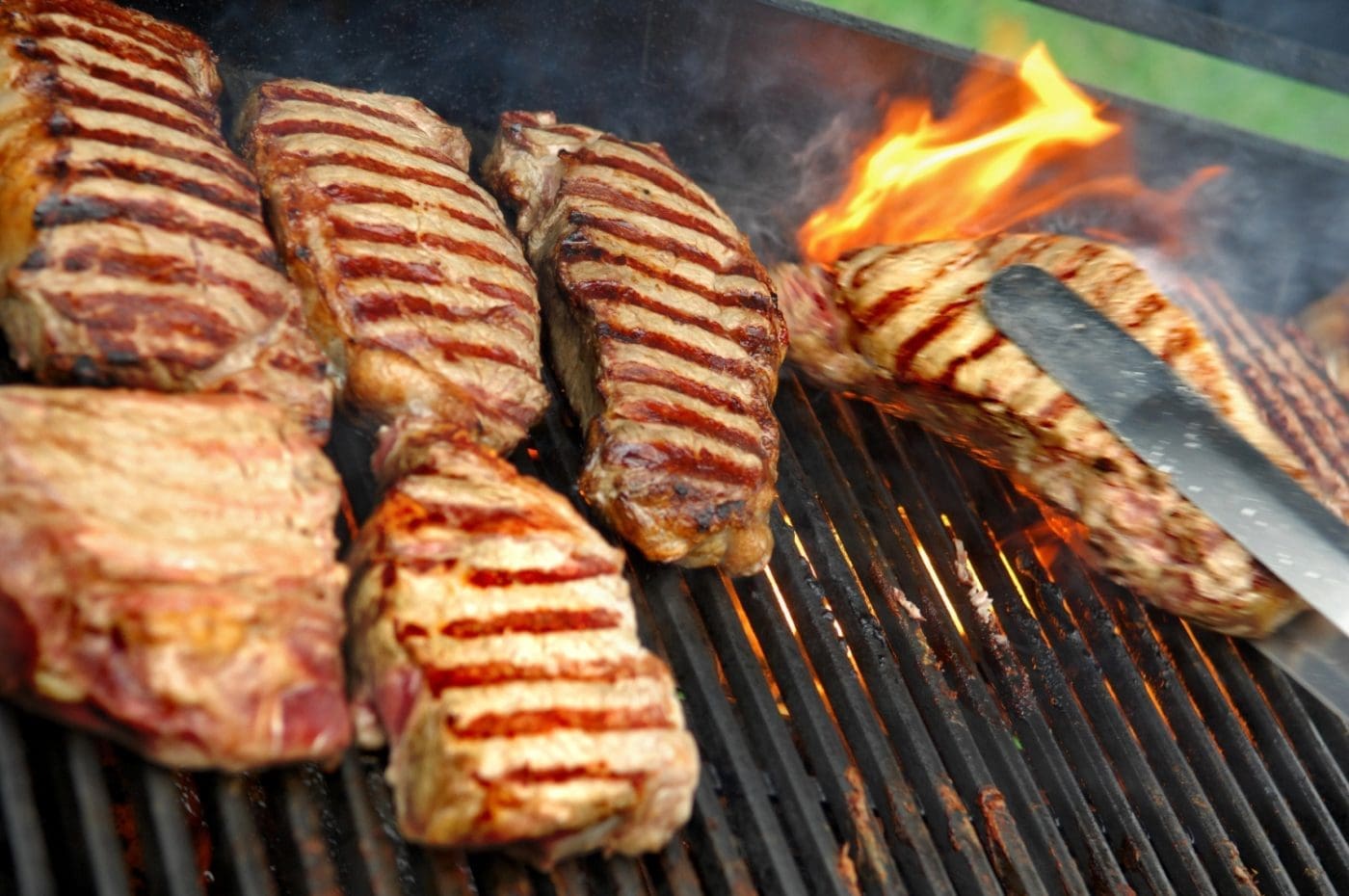 WHILE domestic red meat retailers reported a reasonably solid period of trading heading into the Easter/ANZAC day break, the uncertainly that tends to pervade consumer spending heading into a Federal election is being reflected in slow trading heading into May.
A heavy uptick in pricing for all red and white meat proteins recently, made worse by rises in feedgrain prices, is slowing down retail turnover, wholesaler sources told Beef Central this week.
Contacts said beef supply was generally lacking in the domestic wholesale  space heading into May – partly due to short processing weeks caused by holidays, but also because product has apparently been heavily sold into export channels in recent weeks.
"Prices for most wholesale beef lines have lifted over the past couple of weeks, which typically happens in these broken weeks around Easter," one large wholesaler contact said.
"But the real litmus test on price trend will be at the back-end of May, when the supply chain has had three or four weeks of clear runs (five-day working weeks for processors)," he said.
"Finding what customers need (product meeting certain spec requirements) is the hard part at the moment, with fewer quality slaughter cattle about."
Smaller MSA sweet cuts are hard to find at realistic prices at present, with solid barbecue demand experienced over the Easter break.
Butt cuts sharply higher
Butt cuts have been the big price movers over the past six weeks, wholesalers say.
"Chucks, outside flats, knuckles and other secondary cuts have all shifted sharply higher in price," one contact said. "That normally happens when temperatures drop and consumers turn on the slow-cooker, but processor suppliers seem to be pricing in a 10-degree drop in temperature even while it stays reasonably warm, as far south as Melbourne," he said.
Added to the normal seasonal shift in demand for secondary cuts, there's been some strong export business done into Korea and China for butt cuts recently, which has helped put a floor in the market.
Many outside flats, for example, have lifted from $6.50/kg to $7.50/kg in the past six weeks – a 15pc rise.
Similarly, chuck rolls have gone from late 7's to high 8's over the same period – if buyers can get an offer. Knuckles have moved a dollar a kilo as well, for most lines from YG to YP to PR cipher. Cow inscos (cap-off topsides) have gone from high 7's to early 8's, as beef protein, in general moves higher at wholesale level.
Softer demand for grilling cuts
Grilling cuts inevitably start to soften in demand as nights become cooler and consumers put the barbecue away, and that trend has now started. Better quality cube rolls, especially known branded program examples, are still holding up OK, but generic lines are becoming harder to sell. The shine is also coming off striploin prices, and tenderloins – as they have been for some months – continue to be hard to sell in the wholesale trade.
Good MSA striploins are wholesaling this week between $12.50/kg and $14/kg, depending on brand and quality, with grainfed at the upper end of that range. MSA cube rolls are trading in a range from $21-$24/kg, and rumps $9.50-$11/kg, depending in size and quality, with smaller examples preferred.
Surge in grinding beef
Boxed trim for grinding beef has been another big price mover in the domestic wholesale market over the past six weeks. That follows sharp rises in price for Australian imported 90CL trim in the US market recently (see Beef Central's earlier story), which has been impacted by bidding pressure from other markets, particularly China.
Typical 85 and 90CL chilled trim has gone from $6.30 to $6.80 in the past month or so on the domestic market, up 7-15pc in price in places. Some cheaper lean primals have been diverted into the grind, as a result.
Lean mince specials in the supermarket trade have also contributed to recent price rises for manufacturing meat. Woolworths lean beef mince was retailing at $12/kg this week, normally $13, pushing demand higher.
The general feeling among wholesalers spoke to for this report was that surplus meat stocks in cold storage are quite modest at present.
"Everyone's fridges are pretty tidy, from what we understand, due to sold export demand," one contact said. "There's not a lot of aged stock about, and shipments are on time."
"Having said that, there's still a lot of meat moving through the cold storage system – particularly those sites that have China licenses. That may be just a matter of meat waiting for vessels that have had minor delays, but there's evidence of meat about. Some of that is to do with imported pork, especially in the southern states, rather than export beef."
In premium markets, there's a reasonable supply of Wagyu chilled product in the domestic market at present, despite one very large supply chain substantially reducing numbers on feed at present.
Offsetting that, there are some new players entering the Wagyu market who are making their presence felt in the wholesale space. Companies like Kilcoy Global Foods, 2GR (Gina Rinehart), Harmony and others are increasingly being seen in the domestic wholesale markets.
Wholesale prices likely to rise further
Wholesalers spoken to for this report anticipate that meat will get dearer in price in coming months, as the drought impact on cattle supply takes greater effect on rates of slaughter later in the year.
Growing demand from new export customers like China, coupled with solid demand into Japan, Korea and the US, is helping support higher domestic prices.