Consistency is a quality greatly coveted by branded beef program managers and their customers across Australia and overseas, and it was in evidence in spades in the Sydney Royal Show's 2013 Fine Foods branded beef awards decided this week.
For example this year's grand champion exhibit – a fullblood Wagyu entry from Pete Cabassi's Cabassi & Co Black Label Wagyu brand program – clinched its fourth Sydney 'best in show' title in five years. And in the fifth year, it won its division, but no grand championship award was offered that year.
Results like that, in one of the nation's largest and most competitive branded beef competitions, understandably leave a lasting impression on food service and retail customers across the globe.
In fact the full results list (published at the base of this page) clearly shows that large, well-supported branded beef competitions attached to Brisbane, Melbourne and Sydney Shows are consistently producing a similar group of branded beef names among their prominent winners.
This year's ninth annual Sydney competition attracted 25 striploin branded beef entries from Queensland, NSW, Victoria, South Australia and Tasmania, including a host of widely-known and well-respected grass and grainfed labels.
The grand championship winning entry from Cabassi & Co came from the company's Black Label range, representing the 'best of the best' in the company's specialised fullblood Wagyu beef supply chain.
"Our previous winners in this competition have all been from our Red Label Range, representing marbling scores of 6-7, because we felt that for many Australian tastes, higher marbling scores could be a little overwhelming," principal Pete Cabassi said. "But this year, we decided to pull out all the stops, and entered our elite marbling score 9+ product."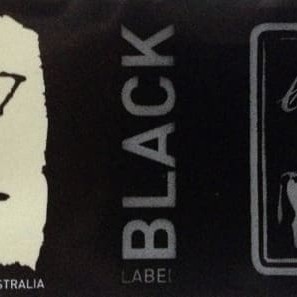 Black Label is an exclusive BMS 9+ product produced out of carefully managed supply chain. Most of the product finds its way into discerning food service sector outlets including resorts, and high-end steakhouses and restaurants in the US, China and the Philippines.
The winning striploin sample came from a Fullblood high Tajima Wagyu calf bred at Greenhills Wagyu at Mossvale in NSW. The steer was fed a 500+ day Japanese-style ration featuring corn silage at specialist Wagyu feeder, Geoff Willett's Maydan feedlot near Warwick in southeast Queensland, before slaughter at Northern Cooperative Meat Co's service kill plant at Casino.
As part of awards process, the Cabassi & Co sample earned the Dick Stone Perpetual Trophy, in recognition of the man recognised as the forefather of the grainfeeding industry in Australia, and the originator of branded beef programs under his pioneering 'Barley Beef' retail label in the 1960s.
Dry-aging process produces first big win
Another prominent competition winner in this year's Sydney Fine Foods brand contest was South Australian supply chain manager Richard Gunner, whose Coorong Premium Grade Black Angus entry was judged champion grainfed beef exhibit.
The entry had the distinction of being the first dry-aged product entered into a branded beef competition since the recent surge in interest in dry-aging to win a major championship.
Coorong Angus previously won a divisional championship in Sydney in 2006, and again in 2009 (grassfed).
There are two derivatives under the company's 'master brand', a grassfed version and a 120-day grainfed program which is fed a barley-based ration at Wanderibby feedlot in SA, and dry-aged using Himilayan salt bricks in Richard Gunner's dedicated new dry-aging facility in Adelaide.
The program uses cattle carrying at least 75pc Angus genetics, using the same definitions as those applied in the Certified Australian Angus Beef program. The program uses both Gunner family-bred (20pc) and bought feeders (80pc), from return local breeders. Carcase weights average around 350kg, aiming to produce a marbling score of 2 or 3.
Gunners won a gold medal (not a championship) with a dry-aged Coorong entry some years ago, but this is the first time a dry-aged product has delivered a major championship in a major Australian branded beef competition, to Beef Central's knowledge.
Most of the company's grainfed dry-aged production goes through high-end restaurants and hotels in Adelaide, Melbourne or Sydney, or through the Gunners' five Feast Fine Foods retail outlets in Adelaide.
"We thought it was a bit of a risk to enter a dry-aged product, because it can present a challenge before a judging panel," Mr Gunner said.
"One palate might like and appreciate the flavour notes achieved with dry aging, but it is not necessarily to everybody's taste. It's a different flavour profile to wet-aged product – you can get that little bit of blue cheese or washed rind cheese influence."
The company's move into a new dedicated dry-aging facility this year was perhaps delivering 'cleaner' flavour notes than what was achieved in dry aging previously, due to its better performance, Mr Gunner said.
"It can be a challenge to get right, and humidity levels, for example can have a big impact. We're a lot tighter now on our control in our new dry-aging room."
"We tend to use the dry-aged, grainfed product as something of a brand-builder for Coorong Angus, because it is something a little different and unique," he said.
Among other class results, some highlights worth noting were a silver medal (effectively, equal first place – see Beef Central's remarks on the judging process below) in the grassfed class to supermarket giant Woolworths, and a 'second place' in the grainfed class to the same exhibitor. The Aldi Supermarket group also did well, earning a bronze medal (effectively, equal second) in the grassfed class for its Highland Park brand offer.
Given the standard of competition, all three results were a ringing endorsement for 'stock standard' supermarket retail offers seen across Australia.
Also earning an equal first place in the grassfed class was Wingham Beef Exports for its Manning Valley Naturally brand, which has produced a string of branded beef competition wins in the past 18 months. A specialist Japanese-style shabu shabu class was won by Tajima Wagyu beef entered by Andrews Meat Industries.
Is the medal system appropriate for beef judging?
Results from this year's Sydney competition again raise questions about the value of using the wine industry's 'medal' system as a means of rewarding performance, however.
The medal system relies not on awarding placings in each class, but on a process where entries receiving a certain number of points from judges earn either a gold, silver or bronze medal.
While that sounds fine in principle, and works well from a 'marketing department' perspective, it quickly descends into farce when judges are overly generous when too many medals are awarded.
Of the 25 entries in this year's Sydney Fine Foods competition, for example, 21 received a bronze, silver or gold medal. In one class, ten of the 11 entries received a medal – either bronze or silver. Effectively, that meant almost the entire class finished either 'equal first' or 'equal second,' and greatly dilutes the value and significance of competition placings.
Class segmentation also needs some fine tuning. For example, a championship award for 'champion Wagyu/other breeds exhibit' confusingly did not go to the show's ultimate grand champion exhibit from Cabassi Wagyu, but to another exhibit.
2013 Sydney branded beef competition results.
CLASS: 1 Grass Fed
Silver:
Wingham Beef Exports, NSW – Manning Valley Naturally
Angus Pure, NSW – Signature Angus Pure
Woolworths Supermarkets (NSW) – Woolworths MSA graded beef
Bronze:
Greenham Tasmania, TAS – Cape Grim Beef
Aldi Supermarkets, NSW – Highland Park MSA graded beef
Richard Gunner's Fine Meats, SA – Coorong Angus Premium Grade Black Angus (grassfed)
Gippsland Natural Meats (VIC) – Gippsland Natural Beef
JBS Australia QLD – Swift Premium beef
Robbins Island Wagyu TAS – Robbins Island Grassfed Wagyu
A J Bush & Sons NSW – Bush's Riverina Blue beef
CLASS: 2 Grain Fed
Gold:
Richard Gunner's Fine Meats SA – Coorong Angus Premium Grade Black Angus (grainfed)
Silver:
Andrews Meat Industries NSW – Grainge Angus Beef
Woolworths Supermarkets NSW – Woolworths MSA Grainfed Beef
Teys Australia Food Solutions QLD – Riverine Tendercut beef
Oakey Abattoir QLD – Oakey Angus Reserve
Bronze:
Atron Enterprises VIC – Premi-Yum Grainfed MSA Beef
CLASS: 3 Open Class
Gold:
Cabassi & Co QLD – Cabassi Black Label Wagyu
Silver:
JBS Australia QLD – Beef City Platinum Beef
Certified Australian Angus Beef NSW – Signature CAAB
Bronze:
Alexander Downs NSW – Alexander Downs Beef
CLASS: 4 Wagyu/Other Breeds, Grainfed shabu shabu.
Gold:
Andrews Meat Industries NSW – Tajima Wagyu
Champion grainfed beef exhibit:
Richard Gunner Fine Meats, SA – Coorong Angus Premium Grade Black Angus – Dry aged
Champion Open Beef exhibit:
Cabassi & Co QLD – Cabassi Black Label Wagyu
Champion Wagyu /other breeds beef exhibit (Class 4):
Andrews Meat Industries NSW – Tajima Wagyu Beef
Grand champion grainfed beef (Classes 2, 3 and 4)
Cabassi & Co QLD – Cabassi Black Label Wagyu
CLASS: S006A The Dick Stone Perpetual Trophy, donated by Peggy Stone, for Grand Champion Grain Fed Beef:
Cabassi & Co Qld – Cabassi Black Label Wagyu.