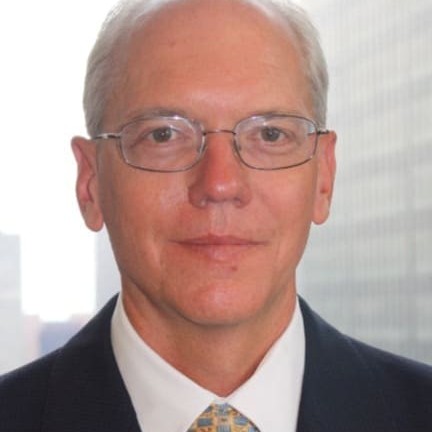 While the US looks likely to gain more liberal trade access to the Japanese beef market early next year, it is unlikely to be able to exploit that opportunity, due to the serious looming deficit in US domestic beef production.
That's the view of US-based global strategist for food and agribusiness with Rabobank, Dave Nelson, currently in Australia engaging with customers and other industry stakeholders.
There is now wide expectation that Japan will soon move from its current 20-month age limit on US imported beef to a more liberal 30-month protocol that in theory, at least, could spark much greater US export activity next year.
Mr Nelson's comments contrast with recent US forecasts suggesting US exports to Japan next year could grow by as much as 30 percent, or 50,000 tonnes, after Japan softens its current age limit on US cattle.
In his view, that is unlikely to happen.
"Quite simply, the US is not going to have much to export next year," Mr Nelson said.
"I don't see how US beef exports can rise in 2013, despite trade access improvement into Japan. If US production is down 8pc next year, I fail to see how exports can go up," he said.
Other factors might influence that, such as the state of the US economy versus that in Japan in 2013, but at this stage, the US economy was again expanding a little.
"US feedlot placement numbers were down 19 percent in September and 10pc in August, and are likely to be down again by a figure somewhere between those two in October," Mr Nelson told Beef Central yesterday.
Many US cow-calf operators were in a frame of mind to retain heifers and start to rebuild numbers earlier this year, after the drought of 2011, he said.
"But the return of drought this year has thrown a wrench into those aspirations. This year's drought, while less intense than last year, is wider-spread. It's left a situation where a lot of US ranchers wanted to expand this year but were unable to – but they will try again in 2013, if they can get through the winter with some forage."
The result was that inevitably, US domestic beef production will be savagely down next year.
"Right now, our best guess is that domestic production will decline by high single digits next year. But that will depend on the weather: another drought and it could be more moderate, as another round of liquidation occurs; a lot of rain, and the deficit might in fact be higher, as ranchers retain as many heifers and cows as possible," Mr Nelson said.
Asked whether forecasts of big shortage-driven price rises for beef in the US next year could see consumers move to cheaper proteins, he said demand elasticity was always a concern when supply was short.
USDA comments last month suggested the tightening supply caused by successive US droughts in 2011 and 2012 could see domestic US beef prices rise 5-6pc in 2013. Beef Central recently reported that US live cattle futures for the first half of 2013 were indicating all-time record cattle prices, with April live cattle priced at $134.67/cwt and December 2013, close to $136/cwt.
"It's a question of at what price will a given volume of beef clear the market, and what we have seen is that consumers, over time, have been willing to pay higher and higher prices," Mr Nelson said.
"It's only a little over a week ago that we were knocking on the door of US$2 for the USDA Choice cut-out, but then Hurricane Sandy arrived, disrupting trade and demand. People will pay higher prices for beef, but what we've seen over the past five or six years is that elasticity is getting a little higher, meaning the amount of beef that people will consume at ever-higher prices is diminishing."
"We are seeing overall demand softness. Some of that is due to the US economy, but some also to pricing, so it is the combination that is doing the damage."
Asked whether Australian muscle meat exports to the US could grow next year, in addition to grinding beef, given the state of domestic production, he said that would be determined by whether the US could pay as much for each item as other Australian customers.
"In terms of the tenderloin, for example, demand is driven by the state of the economy. The US economy currently is OK, but not great. So while there may be some potential for chilled muscle meat trade out of Australia as US production declines, it will also depend on circumstances in other customer countries."
Mr Nelsen said 2013 was shaping up very well for opportunity for Australia to supply manufacturing beef into the US.
"US beef cow slaughter next year could be down, into double digits. Couple this with greatly reduced dairy herd reduction – dairy herd numbers are again starting to expand, after quite high slaughter rates over the past six months – and the manufacturing beef deficit will be even higher," he said.
From the supply side, the US feedlot industry was likely to be impacted by access to fewer live cattle out of both Canada and Mexico.
"Mexico exported about 1.3 million cattle to the US last year. But we think Mexico has been liquidating its herd, because the drought that occurred in Texas and surrounding states impacted in much the same way on Mexico, also. So their capacity to supply feeder cattle to the US next year will be down, also."
"That's another factor in why we think US production will be down so far next year."
Nor was the Canadian beef herd growing. That's because of the double whammy caused by the strength in the Canadian dollar, as well as the impact of Country of Origin Labelling (COOL) in the US. "That is having a significant impact, and the Canadians have not had the economic incentives to want to expand," Mr Nelson said.
Asked whether forecasts of tight cattle supply could spark a rationalisation in US lotfeeding capacity, Mr Nelson said analysts had been talking about poor US feedlot capacity utilisation for decades.
"The price of cattle is expensive, relative to the cost of the feedlot, unlike the pork industry, where the stock to fill a piggery are cheap, relative to the value of the piggery itself. Once the beef feedlot gets paid for, they just don't seem to go away. But the challenge to the US feedlot sector will only rise further next year," he said.
Another big factor that could influence the outlook for cattle feeding in the US next year was the size of the grain crop out of South America.
"We have to get big grain supply in the US to get corn costs down, so that the combined cost of calves and feed can be reasonable enough so that feedlots can make money on the fed-side," he said.
While it was still early days in terms of measuring the prospects for the next South American grain harvest, a good crop was a 'necessary precondition' to avoid having an 'absolute disaster' in terms of feedgrain costs in North America, and elsewhere, given current stocks, Mr Nelson said.
"The world is on pins and needles in anticipation of that South American crop."
Having spent time in New Zealand and now Australia during his current visit, Mr Nelson said the outlook for beef producers in this part of the world was bright, given the prospects for decline in US beef production.
Also, as much of the Australian industry had grasped, the cost of putting an animal through a feedlot program in the US, using 50-plus bushels of corn for each animal, provided a considerable competitive advantage to Australia.
"Your competition is going down, due to rising costs, so the big picture outlook for 2013 for beef production in this part of the world looks really favourable," he said.
· Dave Nelson is Rabobank's global strategist – animal protein, grains and oilseeds for the company's food & agribusiness research and advisory (FAR) group based in Chicago.