AMID the chilled meat cabinets of retailers across the world, how does Australian red meat differentiate itself from its many competitors, jostling for position in increasingly crowded export markets?
Following extensive consumer and market analysis, the distinctive True Aussie brand was developed, and in May 2014, Meat & Livestock Australia commenced rolling out the global brand for Australian red meat.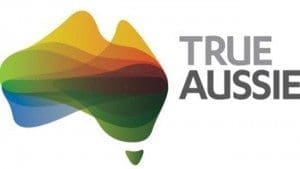 Five years on, True Aussie is now active in 34 key export markets, representing Australian beef, veal, lamb, and goatmeat, and is a key component of MLA's Global Markets Strategy.
True Aussie is used to build awareness of key Australian red meat attributes, build preference for Australian red meat, and enable Australia to differentiate itself from its competitors.
Using a central brand platform for all Australian red meat also enables the industry to ensure consistency in positioning and messaging, as well as bring efficiencies to MLA's strategy development and implementation across markets.
Three core pillars
MLA's True Aussie brand manager, Jacob Baldock, said True Aussie messaging was built on three core pillars capturing the key attributes that differentiate Australian red meat from competitors, and are unique or relatable to Australia.
The three brand pillars are 'the ideal home', 'peace of mind' and 'pure enjoyment'.
"The first of these, 'the ideal home', refers to provenance – our wide-open spaces, diverse climate and environment, great border protection and biosecurity, and natural and sustainable production systems," Mr Baldock said.
"The second, 'Peace of mind', brings together Australia's stringent quality and integrity systems which underpin the red meat industry, giving consumers and customers peace of mind that our products are fit for purpose. And 'pure enjoyment' is simply about taste and satisfaction – our diversity of product, eating quality, and our grass and grainfed systems that allow us to meet the needs of a diverse consumer base," he said.
Looking ahead, with sustainability high on the agenda in so many markets, research showed there could be an opportunity to drive distinction around animal welfare and highlight Australia's animal husbandry and sustainability credentials to consumers, Mr Baldock said.
As the True Aussie brand pillars are common across all markets, regional messaging plans are developed in line with MLA's global market classifications and consumer insights, helping to identify the key attributes that are important when purchasing red meat in each market.
"For example, in markets such as China and South Asia where food safety is high on the agenda, messages such as 'safe to eat' are of key importance. In such markets, the focus tends to be more on 'the ideal home' and 'peace of mind' pillars, where provenance, safety, and quality-assurance messages are promoted through all communications," Mr Baldock said.
Following the roll-out of True Aussie across all key export markets, annual in-market consumer research continues to track attitudes and perceptions of Australian red meat compared to our competitors.
"In the five years since its launch, True Aussie has built solid brand equity and is really becoming a solid brand platform for the Australian red meat industry," he said.
"Analysis of the perceptions towards True Aussie in comparison to competitor country of origin brands, demonstrates that True Aussie is achieving stronger associations for almost all key attributes in comparison to key competitors in international markets."
Who can use True Aussie?
Besides MLA marketing programs, True Aussie is used by voluntarily (licensed) Australian red meat exporters, and international trade and end-user customers licensed for Australian red meat products.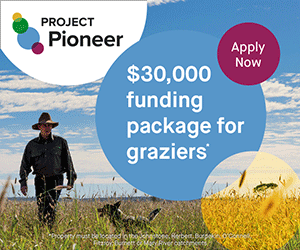 "As a country of origin red meat brand, True Aussie acts as a tool for consumers and trade customers to understand what sets Australian red meat apart from our competitors," Mr Baldock said.
"The brand identity serves as a visual shortcut to trust, quality, and understanding what makes Australian red meat better than the others."
True Aussie's identity was designed to work alongside commercial brands which can tell their individual stories, within the context of the country they are from.
To protect the brand's integrity and govern use of True Aussie, MLA has registered the True Aussie trademark in all key export markets for Australian red meat.
If a company wishes to use the trademark in international markets to promote their Australian red meat products, they apply online for a True Aussie trade mark licence. Any rights to use the trademark granted by MLA are governed by legal terms and conditions that form part of the license application.
The True Aussie trade mark licence permits companies to use the trademark to promote Australian red meat in international markets for a period of 12 months, reviewed annually.
Source: MLA