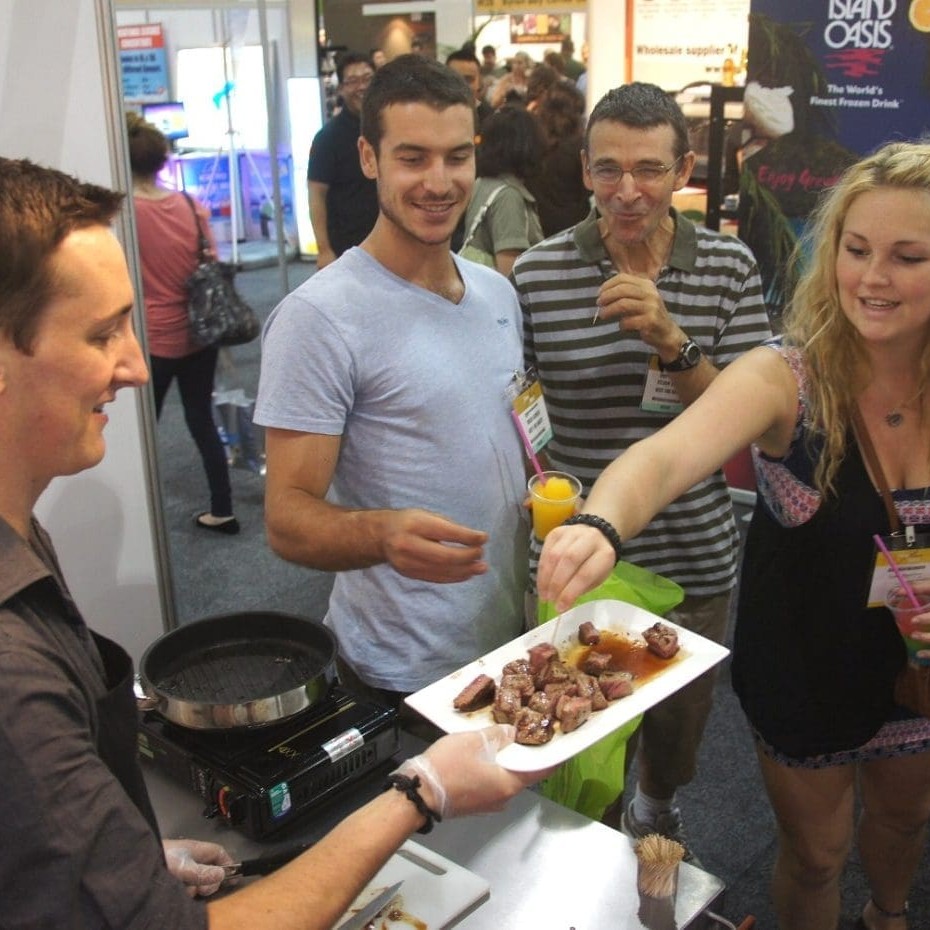 Tighter economic times inevitably means reduced household expenditure on food items, and the trend was in evidence at last week's Fine Food Queensland food service and retail trade expo in Brisbane.
One of the event's commercial exhibitors was Country Fresh Nationwide, the domestic sales division of southern beef and lamb processor, T&R Pastoral, based out of South Australia.
Marketing and sales representative Michael White said despite the long transport distances involved, the Angus Pure product produced out of T&R's South Australian plant had established a solid footing in the Brisbane wholesale market.
While the product has an excellent reputation for flavour, tenderness and appearance, at least part of its growing penetration into the Brisbane wholesale market was due to its attractive primal size.
Angus Pure, produced under CAAB license by T&R, is an MSA-backed brand which makes a series of 'Natural' claims based on grass finishing regime, no HGP and no antibiotic. The product has been in the Brisbane market for a little over two years.
"There is no doubt that one of its attractions over competing grainfed and other products is cut size," Mr White said.
"Cube rolls are typically 2.3 to 3.2kg, and rumps average around 5kg. For some end-users, that's more manageable than many grainfed rumps at 7-8kg or more," he said.
"For that reason, we can't get enough of them, for both retail and food service use."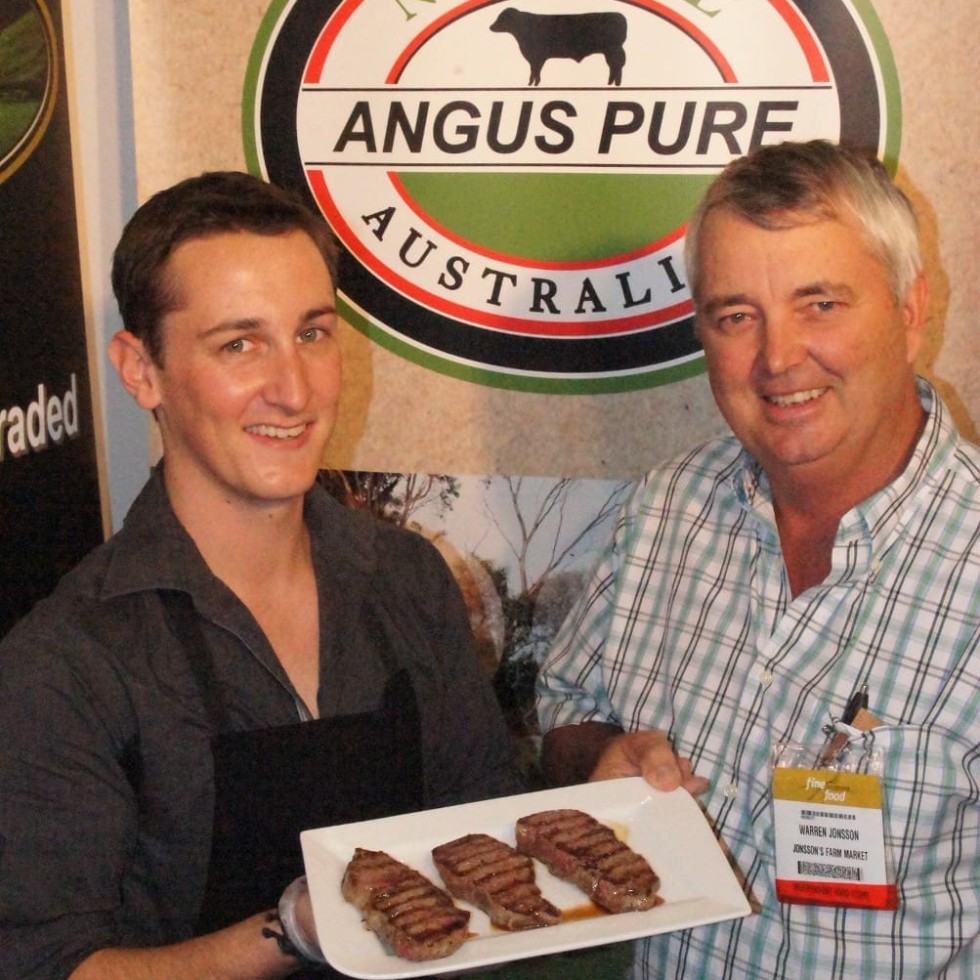 Smaller primal size translated into a more compact and better-proportioned serve size on a plate, given current-day economic conditions.
"Some portion-cutters do want the bigger cuts for certain food service applications, but smaller meat is certainly becoming more prominent, being a more economical option for plate size," Mr White said.
Since its launch three years ago, Angus Pure had always been pitched as a smaller, lighter animal, with a tight carcase weight spec of 200-220kg. That narrow range, in turn, delivers greater consistency in primal size within any given carton.
Consistency of grading was another attraction to the product, he said.
"There are only a small handful of MSA-graded beef brands currently packing as Angus Pure does from boning groups 1-6, with many others admitting a wider range of boning groups within their spec."
"I would argue that many customers would prefer to buy an MSA product packed under boning groups 7-11, rather than 1-11, because they are getting a product in a much more confined quality range," Mr White said.
"Certainly the average eating performance of a 1-11 boning group pack might be lower, but there is a fair difference in eating quality, from one end to the other – depending on which one comes out of the carton next," he said.
Closer segmentation by boning group was now definitely more evident in the domestic market, ands becoming a stronger trend.
As the name suggests, cattle for the Angus Pure program are Angus-dominant, mostly sourced out of the Limestone Coast region of South Australia. Many of their siblings go into the Certified Australian Angus Beef grainfed program.
Mr White said there were now a lot of 'Angus' branded products competing for space in the Australian food service and retail marketplace, but not all were packed to the same MSA eating quality standard.
"It is important from our perspective to make our customers and the general public aware of the difference between 'certified' and 'verified' Angus products, for example," he said.
Small cuts part of broader trend
MLA's Queensland regional manager Glen Burke has also noted the trend towards demand for smaller primals and serve-sizes generally.
"It's evident particularly at retail level, mainly because of the cost of the product. At food service level, it is less obvious, but they are going into more secondary cuts, breaking down briskets into smaller sub-primal parts and things like that," Mr Burke said.
The trend was evident across other species also, with lamb serves similarly reducing in size, and making greater use of secondary cuts.
Mr Burke said there were a lot more requests from the trade currently for training in seam-cutting, to break down larger primals like rumps into more manageable portions.
"Country areas are still buying the traditional larger portions like whole rump, but it is much more evident in city areas," he said.