THOMAS Foods International is opening new export markets for its Certified Australian Angus Beef brand program, shipping first consignments this month to customers in Egypt (North Africa) and the Middle East.
The new export orders come in the same month that TFI takes over the exclusive licence for the CAAB brand, as well as the subsidiary Angus Pure and Natural grassfed beef brand, under a deal signed earlier with Certified Angus Group.
TFI is filling orders for 120-day grainfed CAAB branded and packaged loin cuts to supply various five-star hotels in Egypt, while containers of secondary cuts are also being shipped to the Middle East for use in retail applications.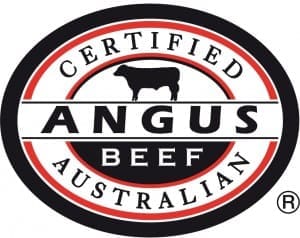 "Egypt is an emerging market for Australian Angus beef," TFI's chief executive officer Darren Thomas said.
"Our sample trials were well received, which led to this first export order. It's pleasing to know that more Australian Angus beef will now be on the menus of top hotels and restaurants across the country," he said.
"Similarly, we've managed to open new retail sales channels throughout the Middle East for a range of CAAB Angus secondary cuts."
Mr Thomas said TFI had taken over the CAAB licence as it saw enormous potential to build on two great brands and expand the national and international market for Australian Angus beef around the world.
"The initial response has been extremely positive and allowed us to hit the ground running. We expect sales to continue to rise, particularly across the United States, Europe and Asia as well as our own domestic market in Australia."
TFI had been able to leverage its long association with Angus beef, as well as its established markets and distribution networks to open new sales channels, Mr Thomas said.
The company had been a processing partner with Certified Angus Group for the past eight years, before moving to an exclusive arrangement in April this year.
"We're confident of increasing our throughput of premium Angus beef four-fold over the first 12 months alone under the new arrangement with Certified Angus Group," he said.
Thomas Foods International has invested heavily in upgrading its processing facilities at Murray Bridge, most recently including the installation of additional chillers, to meet the export market's growing appetite for Angus beef.
Currently, Murray Bridge processes about 6000 head of cattle each week, about 75 percent of which are Angus. The majority of those are currently for the Angus Pure program, but with the completion of the last phase of the  plant's boning room expansion (chilling and freezing infrastructure) early next year, and the increase in capacity at the nearby Iranda Beef feedlot, much of the future growth in throughput will be in the grainfed CAAB brand program. Murray Bridge will have capacity to kill about 7200/week once current upgrade work is completed.
Eligible cattle are sourced from Angus producers across southern Australia, with distribution hubs located at Adelaide, Coffs Harbour, Brisbane, Darwin and in the US.
The CAAB product range fits within Thomas Foods' Signature brand – the company's premium grainfed offering among its stable of recognised high quality grass and grainfed brands.
Thomas Foods International