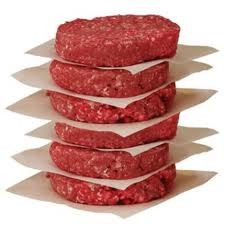 The trade in imported Australian manufacturing beef in the US last week continued to be very thin, analysts reported, but prices were marginally higher on somewhat more active buyer interest for September delivery.
Packers in Australia raised their price offers this week, in part due to the higher A$ but also more limited slaughter.
Spot imported loads were trading in somewhat of a confusing fashion. Lean and extra lean product was generally steady to higher, with much of the demand for 95CL product, either bull or cow, Steiner Consulting reported.
However extra lean supplies spot are very thin at the moment and with New Zealand slaughter now at seasonal lows, the market will remain undersupplied into the northern hemisphere autumn.
Australian 95CL bull meat remains almost non-existent. Offers for 90CL beef were up 3-4c/lb compared to the previous week's levels.
Fatty trim, on the other hand, remained weak, reflecting the impact of sharply lower prices for 50CL beef trimmings. Low fat trim values affect meat block calculations, with 80CL and 75CL values marked down to reflect the shift in point of lean value.