If a gathering of some of Brisbane's top restaurant, hotel and institutional chefs and managers last week was anything to go by, the food service sector is starting to zone-in on the opportunities presented in secondary beef and lamb cuts available to the industry.
The occasion was a Masterpieces lunch staged at Brisbane's Stokehouse restaurant by leading wholesaler/portioner, Top Cut, and Meat & Livestock Australia, linking with MLA's Masterpieces secondary cut product awareness campaign.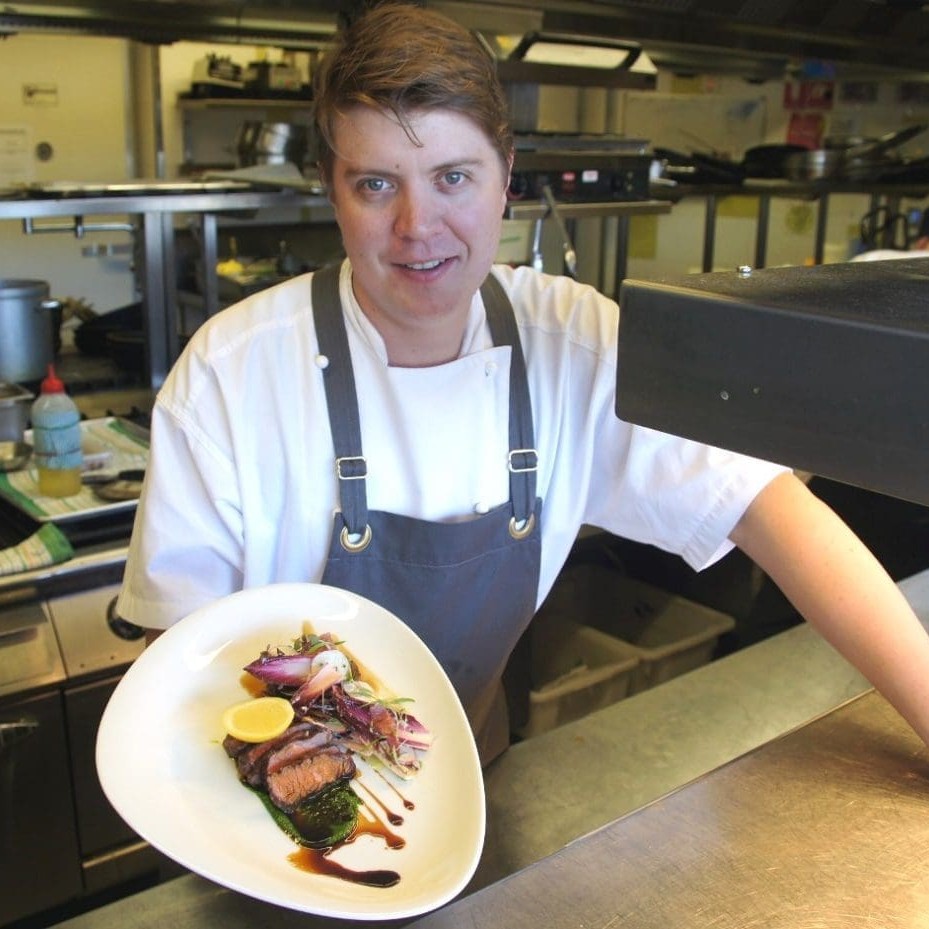 The lunch program was all about showcasing creative and innovative ways with non-loin secondary beef cuts like skirt, chuck, flank, brisket and blade.
"Beef chuck doesn't have to be limited to curries and casseroles, and beef skirt is worthy of more than mincing," the pre-event publicity said.
Top Cut's Queensland State Sales Manager, Lindy Graves said her company's turnover in secondary cuts had increased 'quite dramatically' in recent years, finding greater penetration from the entry-level to the upper end of the food service and catering sectors.
The Masterpieces gathering was about placing more attention on the possibilities with other parts of the carcase, she said.
"Rising food ingredient costs generally are a part of the motivation, but it also provides opportunity for the chefs to get a little more creative and provide something new," Lindy said.
Additionally, the access to high-grade non-loin product on the domestic market had never been better.
"For example, we now prep a steak off a marble score 9+ Wagyu outside flat, that is just sensational," she said.
"Very thinly sliced, we call it a sizzle steak and it is proving extremely popular, with a lot of flavour. There will always be the tenderloin, striploin, cube-roll end of the business, but there are so many other items now available for food service use."
Asked whether there was more acceptance of secondary items beyond the colder winter months, Lindy said chefs were now using some of these cuts in different ways, better suited to warmer times of year. "We sell lamb shanks in quantity now all year round."
"End-users, generally, are looking for value for money, and many of these secondary cuts can provide it. We see a lot more chefs now prepared to experiment with items like the inside skirt and the flank than we did a few years ago," she said.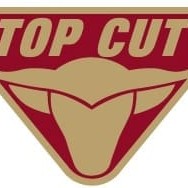 Even more momentum had come recently through the growth in Mexican as a food style growing in popularity in Australia. While Mexican is huge in countries like the US, it is still only gaining popularity here. Chains like Salsa's, Guzman Gomez and Mad Mex are now big users of items like flank meat and roasting cuts for pulled-meat, mostly brisket.
"Asian dishes have historically been the most common, but now there are influences like Mexican dishes and South American churrasco style food which all lend themselves to secondary cuts."
Margins help drive big trend at upper-end
Richard Ousby, head chef at Brisbane's popular Stokehouse restaurant in the city's Southbank precinct, which hosted the Masterpieces showcase, said there was a big trend happening in the upper-end of food service in the use of secondary cuts.
"It's definitely something we are moving into, in a more serious way," he said.
"We do a lot of primal loin meat, but we think the non-grilling items are undervalued, and we've aimed to have two or three on the menu at any time," he said.
"We don't see that it has to be only during the winter. Depending on how non-loin cuts are prepared, it can apply right through the year, even in Brisbane. Secondary cuts do not have to be all about slow braising and hearty casseroles," Richard said.
"And there can be fantastic potential for greater margins in some secondary cuts, over steaks. Labour is often slightly more, but if you already have the manpower, you'd be silly not to utilise that to extract some of the attractive margins that are possible using slow-cooking items."
"It's worth the investment in labour, as well as providing variety: there's only four or five items on a beast worth grilling, but literally dozens that you can do other things with."
Currently Stokehouse's weekend menu includes items like lamb belly meat, shoulder, and char-grilled beef inside skirt.
"The momentum is certainly there to better utilise those secondary items that was not there even two or three years ago," Richard said.
"Foodies are also more knowledgeable than they used to be. That's another part of it: customers being prepared to try new things."
Stokehouse often features three or four steaks on the menu at any one time, plus another couple of red meat cuts, either beef or lamb. The venue has a number of different room and outdoor settings, and can handle up to 250 people at one time through a-la-carte (seating for 120), functions and casual dining.
Skirt steak winner for Normanby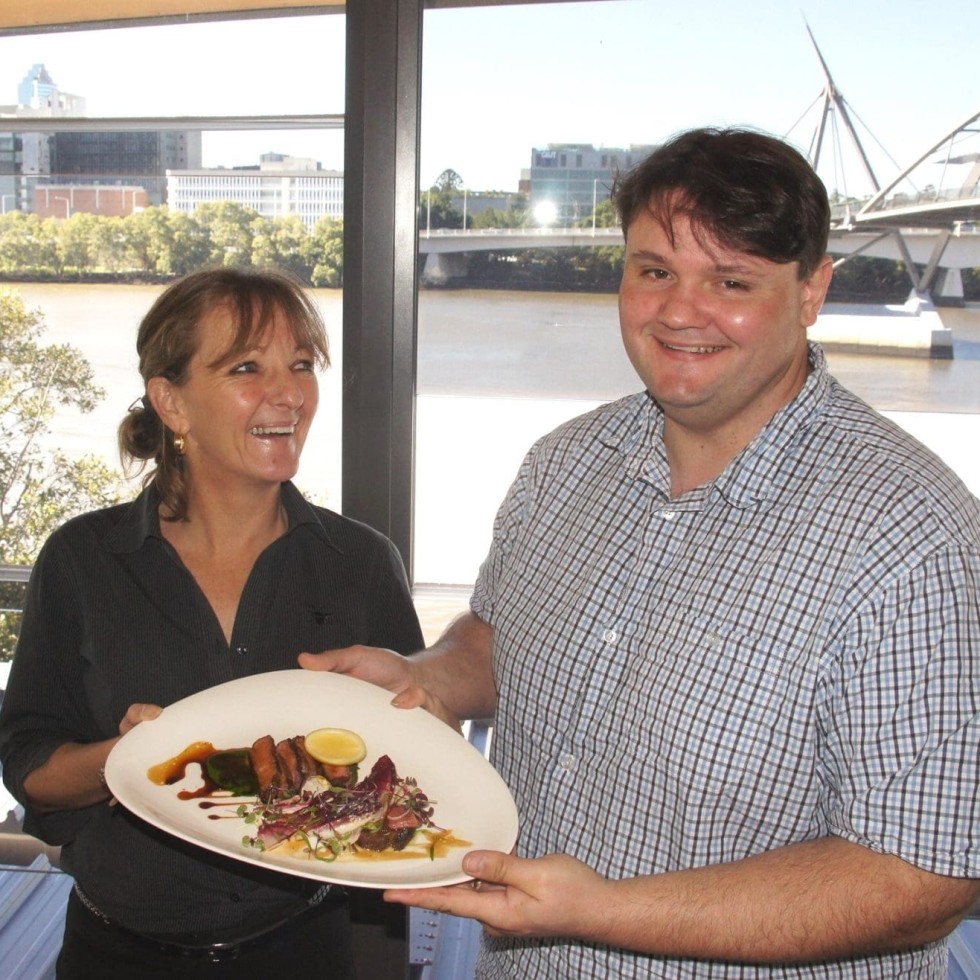 Another head chef in attendance at the Masterpieces event was the Normanby Hotel's Daniel Jones.
The Normanby is an independently owned gastro-pub style venue in the city's inner northwest. It seats around 350-400 at full capacity, including its flagship Bovine restaurant and casual dining areas. At State of Origin time, the venue has punched-out 950 covers in one night, before and after the game.
"I see a lot of potential for an item like a skirt steak, as either a smaller 'entrée' steak, or even as a cheaper larger steak option on the mains menu," Daniel said.
"It's a really under-utilised piece of beef, and the retail price margin, compared with a rib fillet or sirloin, can be quite large. There is potentially a good profit margin in a skirt steak if you can get a decent serving of it, and it has all the

characteristics that customers want: tenderness, juiciness and flavour, so long as it is not overcooked."
Daniel said he saw a particularly interesting application in longfed Angus or Wagyu skirt meat, producing not only a larger portion size, but a premium piece of beef that could rate well along other premium steaks.
"With the marbling in it, you can crust it really well, and it lends itself to different seasonings," he said.
A name like 'skirt steak' might not fit well on a menu, but he said there were some 'better sounding' French descriptions for the same cut that could work better – either bavette steak or flanchet de boeuf.
Daniel said some venues, particularly those in the pub space, might not yet see the big potential in secondary cuts, being wary of drifting too far from steaks. But a bit of education of customers was often all that was required.
"If you can get a piece of char-grilled skirt on a plate in front of them the battle is won, because the flavour and the texture is there. The same sort of resistance was seen years ago to pork belly. Look at where it is today."
Beef ribs was another item Daniel has introduced on the mains menu at the Normanby.
"Braising is probably the best treatment for intercostal meat. You can sous vide them as well, but a very large sous vie bath would be necessary to do them in numbers, as well as the luxury of time and space in the kitchen. They can also be done in volume in the combi-oven on steam, but such options are often dictated by time," he said.
But thinking outside the square, most kitchens only ran 10-12 hours a day, so there were opportunities to use those ovens or sous vide baths on timers outside of shift hours, turning a relatively cheap item like beef ribs into something 'pretty special.'
"It just depends on the willingness to put that bit of thinking and effort in. But for those people that do things like that with non-primals, they tend to find they're make more money for themselves, through better margins."
Time was also a 'priceless commodity' for chefs during peak times like State of Origin or British Lions rugby test matches.
"It takes time to cook a steak, but a dish from a secondary slow-cooked beef item can be ready-to go, pre-prepared in a water bath or steam-oven. It's all about knowing what you can and can't do with each secondary cut," Daniel said.
"The same is happening for lamb. There is growing interest in items like lamb belly meat and neck meat for slow braising, because the loin is so expensive."