Sausages used to be the focus for major supermarket retailers to offer a bewildering range of flavours and base proteins, but recent store visits suggests that pre-pack burger patties are becoming the new retail battleground in this field.
With tightness still evident in many family budgets, major retailers appear to be targeting price-competitive burger patties, rather than steaks, as a segment to deliver a much broader product range to consumers.
A visit to Coles' brand new, large-format Indooroopilly Shopping Centre store last week revealed no less than 16 burger pattie options for customers, involving both in-store company-branded and independently-owned brands.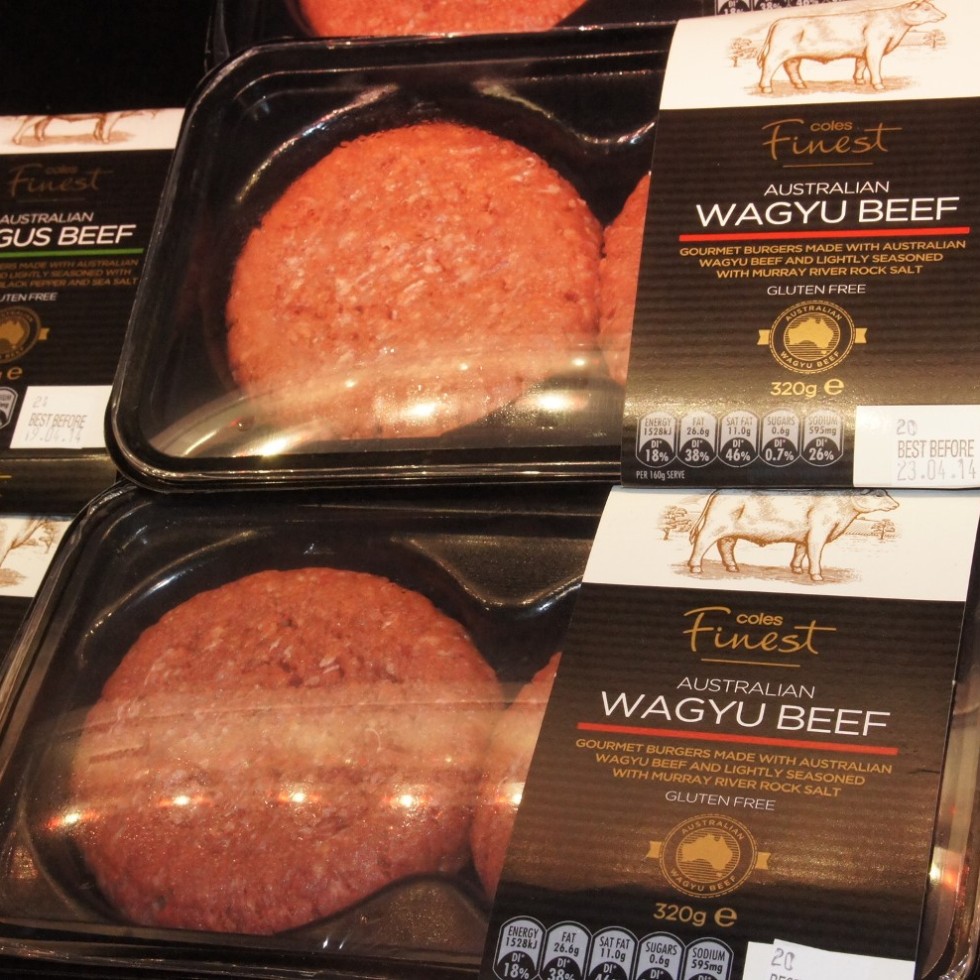 Coles Indooroopilly's chilled cabinet last week included the following products, segmented variously by species, breed, flavourings, fat content and size (ranging from mini patties to jumbo extra-thick).
Modified Atmosphere packed recess trays and cardboard overlays were used extensively across the pattie range.
The full Coles Indooroopilly range included:
Birregurra flavoured beef burger patties with Mexican salsa, basil tomato & parsley and other combinations
Outback Spirit beef and wild-herb burger patties (coarse ground)
Coles Finest Australian gourmet Wagyu beef burger patties (lightly seasoned with Murray River rock salt)
Coles Finest Australian gourmet Angus beef burger patties (seasoned with thyme, parsley, black pepper and sea-salt)
Coles mini-Angus beef burger patties (50 grams each) ideal for sliders
Coles own thick beef burger patties
Coles own budget beef burger patties
Organic beef burger patties
Coles own lamb and mint burger patties
Coles extra-trim (low fat) beef burger patties
Coles 'Simply less' burger patties (93CL).
Camel burgers
Venison burgers
Kangaroo burgers
Chicken burgers
Turkey burgers.
Most of the fringe species offered, including venison, camel and kangaroo patties, were sourced from Adelaide-based Wild Oz, marketed as open range, 100pc natural, chemical, antibiotic and hormone free. Supply has just started in the last week or two.
"Consumers can be assured it is a safe meat to eat, processed to comply with strict Australian and Export standards," the Wild Oz packaging says.
Coles 'Simply Less' range, including patties, offers "delicious food for the health conscious," the in-store promotion says.
"From beverages to meals to indulgent desserts, Coles 'Simply Less' will help you stay in shape by offering meal solutions, snacks, and even guilt-free treats. Coles 'Simply Less' won't hurt the hips, or the hip pocket; it's tasty, healthy food at affordable prices."