Australian beef exports to Japan for calendar 2011 are likely to reach 345,000 tonnes, 3 percent below last year, Meat & Livestock Australia suggests in its mid-year projections released yesterday.
The figure also represents a 3pc downwards adjustment on MLA's full-year forecast made in February, and is the lowest annual volume to Japan since 2003. For the first half of this year, exports totalled 167,000t – also 3pc below the same period last year.
Any recovery in the Japanese economy, combined with seasonal increase in demand towards Golden Week holidays in October and November, should assist sales of Australian beef later this year. However, this will continue to be tempered by the influence of US competition and the high A$.
MLA economist Tim McRae forecasts 2012 exports to Japan to increase by a modest 1pc, to 350,000t, stabilised by some recovery in consumer spending and constraints on the availability of US beef for export, due to declines in US herd size.
The mid-year projections clearly illustrate the continued importance of Japan as easily Australia's largest export beef market, despite recent natural disasters.
For the first half of 2011, Japan took an estimated 23pc of Australia's entire beef production. In simple terms, almost one-in four beef cattle slaughtered in Australia ends up being sent as beef to Japan. As such, any sustained slowdown or erosion of returns, from either the high A$ or export prices, is felt right through Australia's cattle and beef industry – as has been clearly shown since late April.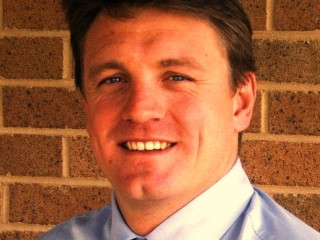 "Given the size and nature of the Japanese market, any slowdown in shipments can leave Australian exporters with few alternatives to redirect volumes," Mr McRae said.
"Thus in many instances, exporters are left with very few options but to continue to ship to Japan, even when returns are very poor – as has been the case in mid-2011," he said.
After showing some glimpses of potential in early 2011, the Japan beef market has been impacted more recently by the unprecedented natural disasters across the country, which would continue to frame the state of consumer demand over the short term.
The Japanese earthquake in March, followed by the tsunami and resulting nuclear crisis plunged the Japanese economy back into recession, with consumers entering a period of 'respectful restraint' in subsequent months. This trend came on the back of several years of either deep recession, or at best, mild economic growth.
The impact of reduced consumer demand in April and May, followed by the normally sluggish rainy season hit prices for Australian beef hard, with indicative returns falling 15-20pc from their pre-earthquake highs, the mid-year industry projections said.
Additionally, increased competition from US beef, assisted by its soft currency, accentuated the weaker market for Australian exporters.
Most recently, Japanese consumer concern over mid-July reports of radioactive contamination of domestically-produced beef had further clouded the outlook for Australian exports to Japan in the second half of 2011. While early reports are mixed, there were several possible implications, ranging from little impact on demand to a general decline in overall beef demand, the report suggested.
From Australia's perspective, however, the established reputation of safe and clean Australian beef would be a major positive.
Growing US competition
In terms of competition in the imported beef segment, for January to May, Japanese imports of US beef jumped 53pc year-on-year, to 41,842t. While that was the best start to a calendar year for US exporters to Japan since 2003, the figure was still well-below pre US BSE levels prior to 2003, which often reached 100,000t for the first five months.
One of the biggest drivers of higher US exports to Japan has been the depreciating US$. Indicative frozen beef prices for the first half of 2011, in US¢/lb CIF terms, averaged 15-29pc higher than the same period last year. This reflects the push for cheaper, low-valued beef by the Japanese consumer.
In contrast, chilled US beef prices (in US$) were more variable, ranging from a 5pc fall to 20pc higher, reflecting the slow-down in the food service and restaurant sector as the Japanese consumer mood changed.
In comparison, indicative frozen Australian beef prices in A$ terms, were between 1pc lower and 11pc higher compared to the same period last year, while chilled prices ranged between a 20pc fall to 3pc higher – reflecting both the impact of an appreciating A$ on prices for all beef cuts and the shift in demand from higher-priced chilled and grainfed product to cheaper frozen beef items.
"Overall, a robust Japan beef market is crucial to the overall health and financial performance of the Australian beef and cattle industry – a fact clearly demonstrated in recent months," Mr McRae said.
"While Japan will continue to be Australia's prime export destination, it will be the value of shipments, not the volume, which will have the greatest impact on the Australian industry over the next few years," he said.