High-end grainfed beef brands representing Angus and Wagyu genetics shared the major honours at the Royal Melbourne Fine Food Awards branded beef competition judged this week.
Using a judging system similar to the wine industry where entries earn medals, based on achieving certain point-score levels, the Melbourne branded beef competition this year awarded three golds, three silvers and four bronze medals among the 27 entries received in five classes.
Conducted by the Royal Agricultural Society of Victoria (RASV), the Spring RMFFA program celebrates fine foods from Victoria and across the country and is regarded as one of Australia's premier fine food events.
The seventh Royal Melbourne Fine Food Awards gathered its strongest panel of judges yet, with representation from leading chefs, food technologists, food writers and trade representatives putting their palettes into action.
This year's gold medal recipients were:
Oakey Holdings, Queensland, for its Oakey Angus Reserve product, competing in the MSA grainfed class
JBS Australia for its Riverina Angus Beef product, also competing in the MSA grainfed class, and
Andrews Meat Industries for its fullblood Tajima Wagyu product, competing in the dedicated Wagyu beef class.
Gold medal: Oakey Angus Reserve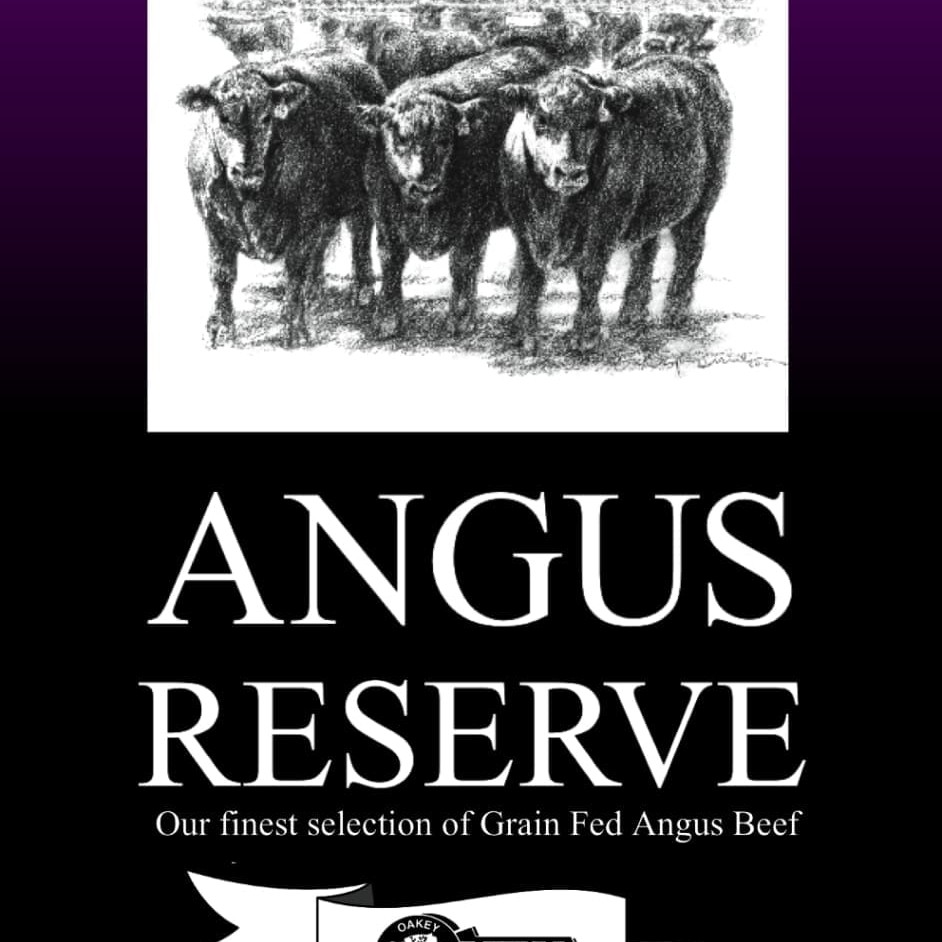 The gold medal for Oakey Holdings continued a strong recent sequence of taste test competition results for parent company, Nippon Meats Australia, which included the company's Manning Valley Naturally grassfed program claiming the grand championship in Brisbane's branded beef awards a month ago.
Manning Valley Naturally finished with a silver medal in Melbourne.
Oakey's Angus Reserve is based on an Angus-exclusive program with feeder cattle sourced from northern NSW and southern Queensland, and fed a 150-day program at Nippon's Whyalla feedlot near Texas on the NSW border. Cattle are inducted at 18 months of age or less, producing marbling scores of 2+ and average carcase weights of 390-400kg.
Since the program was launched in 2010, numbers on feed have doubled, and now represent 450 head per week.
"Demand is continuing to grow, because of its high consistency and quality," Oakey general manager Pat Gleeson told Beef Central.
The product goes into a range of premium-oriented international markets, particularly for food service use, and is also supplied into Costco Australia's Kirkland brand program.
Costco, across its international warehouse bulk retailing model, has a USDA Choice minimum beef quality requirement, equating to AusMeat marbling score 2.
The Costco requirements are growing, and the company recently announced plans for a seventh Australian mega-store to be constructed. Unusually, Costco plans to retail Oakey Angus Reserve under its own label, rather than the familiar Kirkland symbol.
The Oakey Angus Reserve product also won its grainfed MSA class in Sydney show's branded beef competition last year, and was runner-up in the same competition in Melbourne in 2012, showing a high degree of consistency.
Pictured left: Oakey general manager Pat Gleeson with an Oakey Angus Reserve carton at the plant.
Gold medal: Riverina Angus Beef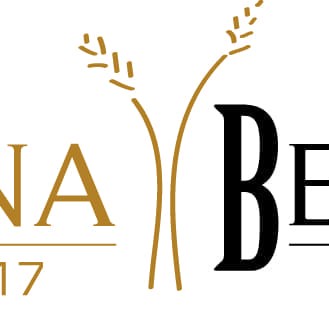 Yesterday's gold medal in Melbourne's branded beef awards for JBS Australia's Riverina Angus Beef brand followed a similar win only a month ago in Brisbane, where the same product was judged grainfed MSA champion.
One of JBS Australia's flagship grainfed beef brands, Riverina Angus Beef is fed and processed at the company's Riverina Beef feedlot/abattoir near Yanco in southern NSW.
The winning entry showed all the characteristics one would expect to be associated with its 120-days feeding program – a marbling score of 3+, plus nice white fat, bright meat colour and large striploin portion size.
The Riverina program relies on high-performance straight Angus feeder cattle sourced mostly out of the Riverina region of southern NSW, processed at the JBS Riverina abattoir which sits adjacent to the integrated feedlot.
About half of the cuts extracted from the program go into higher-end domestic food service destinations, mostly restaurants and hotels which are looking for a larger portion size, with the balance going to quality restaurants and hotels in a wide variety of export markets.
Due to both genetics and time-on-feed, the quality of the product delivered under the Riverina Angus brand is a considerable step-up from generic 100-day grainfed beef.
The program aims for a minimum marbling score 2, which being achieved off a 120-day program. In years gone by, such marbling performance would have been seen mostly in cattle fed 150-180 days, but improved feeding, nutrition, cattle management and genetics has lifted general performance to the point where it is now consistently delivered in 120 DOF at Riverina.
The Riverina Angus program was launched about 12 months ago, and currently represents about 700 bodies weekly. Carcase weights are typically 370-380kg.
That high production volume gives domestic and international customers the assurance that there is a constant flow of product available year-round, within the brand specs.
"We wanted to design a brand and a program that was suitable for a multitude of markets," JBS's Brendan Tatt said recently.
"In years gone by, cuts from a program like this would have gone almost exclusively to Japan and Korea as fullsets. Today, we break that body up a whole lot more, with 85-90pc of this product going into markets other than Japan and Korea," he said.
"There's a lot more work involved in doing that, but it's part of the diversification of our business."
"Rump caps might end up in Brazil, and steak and forequarter cuts into five-star restaurants in Moscow, the Middle East, China or South Asia. Some items are used within the domestic market. A lot of people also told us there wasn't a market for this type of heavy beef here in Australia, but we're proving that there is," Mr Tatt said.
Gold medal: Tajima Wagyu Beef
Sydney-based wholesaler, exporter and supply chain manager Andrews Meat Industries backed-up its recent Wagyu class win in the Brisbane branded beef awards a month ago with another gold medal performance in Melbourne yesterday.
The high quality beef programs developed by Andrews are proving to be consistent performers in taste-test based branded beef competitions, having also earned Brisbane's overall Grand Champion of Show award last year.
While the company also produces a separate Shiro Kin brand for fullblood Wagyu cattle, it was its crossbred brand, Tajima, which topped entries in Melbourne yesterday to claim a gold medal in the Wagyu class.
Andrews' export department supply chain coordinator Kylie Schuller, said up to their separation a year ago, both fullblood and crossbreds were packed under the same brand.
Andrews has developed collaborative contract breeding programs for its crossbred Wagyu business with large Wagyu supply chain manager, Security Foods, with a lot of the calves bred out of Holstein dairy herds in southern Victoria, using supplied Tajima-strain Wagyu semen.
It's these cattle, together with some contract-bred AI calves out of Angus dams, that make up the backbone of Andrews' Tajima brand program. The cattle are fed for a minimum 400 days under custom-feeding arrangements at either Elders Killara feedlot (NSW), ICM Peechelba (Vic) or Macquarie Downs near Leyburn (southern Qld).
In total, about 250 crossbreds per month are slaughtered, producing carcase weights 400-420kg and marbling scores ranging from 4 to 9+. The carcases are broken up and sold on a parts basis into a wide range of markets, including Korea, China, the US and Southeast Asia.
A few selected loin cuts are used in the domestic food service market, with customers like Crown Casino in Melbourne using the product in four dining venues within the complex. Hamilton Island resort in the Whitsundays and Sydney's Chop steakhouse are other prominent committed end-users.
Silver medallists in this year's Melbourne branded beef awards included:
Victoria's Hopkins River Beef for its Coles Finest 100-day grainfed program in the MSA grainfed class
HW Greenham & Sons' Cape Grim natural beef out of Tasmania in the MSA grassfed class, and
Wingham Beef Exports' Manning Valley Naturally beef out of NSW.
Click here to view full Melbourne Fine Food Awards branded beef results. The official award presentations will take place during this year's show on September 23.