October beef export statistics released yesterday follow a pattern familiar to the industry throughout 2016, with dramatic year-on-year contrasts in volume to most export customer countries.
Trade to all export destinations last month reached just 72,607 tonnes, a 29 percent decline from last year's frenetic drought-fuelled pace, when exports for the same period topped 102,800t.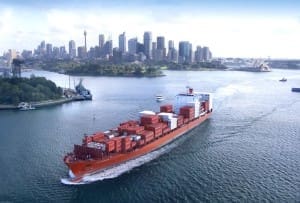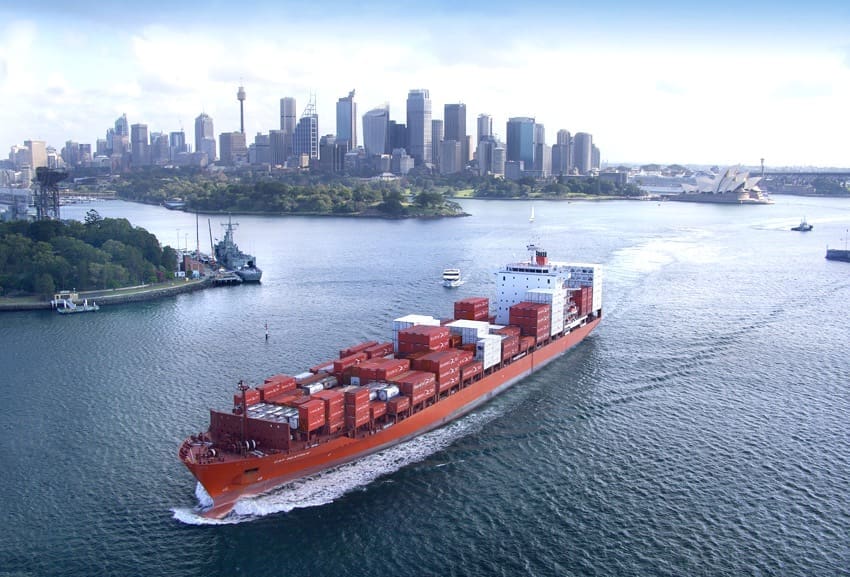 Calendar year to date, Australian beef exports have now reached 842,027 tonnes – a massive 236,000t or 22pc behind the same ten-month period last year, when exports were already well past one million tonnes.
With October now passed, attention is starting to focus on likely full-year trade volumes, with a greater level of certainty.
Back at the start of this year, MLA's annual industry projections forecast 2016 Australian beef exports at 1.055 million tonnes, followed by 950,000t in 2017. Much has changed since then, weather-wise, with the post-drought recovery process leading to more cattle being held back from slaughter, combining with the impact from overall reduction in national beef herd to a 20-year low.
On current rates of export activity, a figure this calendar year of around 970,000 or 980,000 tonnes now looks likely, given that December production is inevitably impacted by seasonal plant closures. Rain events will have some impact on the final outcome.
Next year, the outlook is considerably worse, before rebuilding starts to take effect. The 2017 export year could ultimately be one of the lowest seen since 2003, when exports slumped after the BSE crisis.
A popular view among large export processors now appears to be that slaughter cattle flow will be reasonably good during the remainder of the current 4Q of 2016, and perhaps the 1Q of 2017, before dipping sharply again during 2Q and 3Q next year. That's partly because of the very mild winter this year and abundant rainfall during spring, bringing cattle further forward than normal, as explained in this week's weekly kill report.
On current performance, the full 2016 export beef volume looks like being the lowest since the very wet years of 2011-12, when producers across eastern Australia held back cattle in big numbers to build herd size.
Competitiveness issue
Australia is clearly lacking competitiveness in international beef markets at present. Not only do we currently lack the physical numbers to assemble a decent weekly kill, but the slaughter cattle that are being procured at near-record high prices are increasingly making Australia's beef offer prices unattractive overseas.
And that effect is only being compounded by a currency that remains stubbornly above US76c, in a year when earlier bank predictions were forecasting an A$ in the US60's.
All markets are being affected, but the trend is being seen most clearly in the US and China, where much of Australia's hard-won gains in volume over the past three years have been washed-away by cheap imports from Brazil, which only gained access to the China market late last year.
US exports halved
Australian beef exports to the US in October reached just 11,710t, down from almost 14,000t in September, and a little over half of volumes exported this time last year. At its peak two years ago, the US was taking close to 40,000t/month of Australian beef.
Year-to-date, exports to the US have reached 207,900t, exactly 155,000t or 43pc below where they sat for the same period in 2015.
Similarly Australia's exports to China in October reached 7117t, compared with 13,700t this time last year.
With China continuing to open-up competition in its imported red meat market, Brazil is now securing ever larger market share at very competitive prices, at Australia's expense. Year-to-date exports have reached 78,519t, compared with 120,000t last year, representing a drop of 35pc.
Competitive pressure in Japan
Japan has now significantly widened the gap over the US as Australia's largest export beef customer, measured both by volume and value – after overtaking the US back in April when US custom was in rapid decline.
Last month Japan accounted for 20,888t of Australian beef, about the same as the previous month, but still about 5000t short of the same period last year. Increasingly larger volumes of US grainfed cuts are now flowing into Japan at attractive prices – at Australian exporters' expense.
Calendar year to date, exports to Japan have reached 214,418t, about 10pc below trade seen last year as export pressure grows, and Japan looks elsewhere due to Australia's modest current beef output.
South Korea has been among Australia's more stable volume customers in recent years. October trade from Australia reached about 14,200t, little changed from the previous month, but marginally lower than October last year. Year to date, South Korea has taken almost 143,000t of product, still up 9000t on the corresponding period in 2015. Big declines in the Korean domestic beef herd is helping sustain that trade.
Indonesia showing strong growth
Beef trade with Indonesia displayed another encouraging rise in October following recent relaxations in permitted beef cuts and offals.
Shipments last month reached 5953t – a sharp 48pc rise from the previous month. Shipments for the ten months ended October have now topped 50,600t – a 51pc jump from 33,000t for the same time last year, as the Indonesian Government seeks to dampen local beef prices by increasing imported beef supplies.
Another market region to come under considerable competitive pressure from growing Brazilian beef exports is the Middle East, where Australia's beef exports last month reached 2032t, down 25pc on the previous month, and about half the trade seen a year ago. Calendar year to date, the Middle East has taken 26,200t of Australian beef, compared with 45,000t  last year, in the face of heavy price competition from Brazilian beef in the largest regional market of Saudi.
Grass and grainfed beef trade to the EU last month reached 1533t, unchanged from the month before, but down about 20pc from October last year. Calendar year to date we have shipped 18,300t, about 1000t down on the previous year.