WHILE volumes have slipped a little from October's all-time record pace, Australian beef exports during November have nevertheless hit 112,396 tonnes – easily the highest monthly November figure on record.
It follows the record for any month set in October, when beef exports to all markets reached a dizzying 122,500t.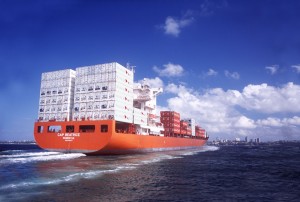 Normally a 10,000 tonne deficit in exports from one month to another would be seen as a 'significant slump' in trade, but in the context of the 2014 slaughter year, it is simply coming off a number which would previously have been thought impossible, given slaughter capacity and turnoff patterns in Australia.
Data released by the Department of Agriculture this morning shows our beef exports to all markets for the month just completed reached 112,396 tonnes. The comparative figure for this time last year was 99,800t, representing a 12,000t or 13pc rise on this time a year ago.
Give that the Eastern States seven-day slaughter tally for the week ended Saturday reported by the National Livestock Reporting Service showed yet another all-time record Australian kill (see this morning's separate story), there is every likelihood that December will also set an in-month export record.
It will bring to a close a tragic, and entirely unsustainable passage in the Australian beef industry's history, that can only be broken by widespread and substantial rain relief. Attention is now starting to focus on Australia's ability (or lack of it) to service export markets in the 2015 year. More on that in coming days.
This year's sub-continental-scale drought-fuelled surge in exports means that Australia will easily set another all-time calendar year record for exports by December 30. Already this year, January-November shipments have reached an incredible 1.171 million tonnes.
Compare this with the same 11-month period last year (an already high 1.003mt), and the level of exports is some 168,000t, or 17pc higher, this cycle.
In fact the average total annual export for the five years prior to this one (2009-13) was just 972,000t.
Barring widespread rain, at current rates of slaughter it appears that the 2014 annual total could easily exceed 1.25 million tonnes, or close to 29 percent above that five-year average.
The tragic part of that is that the biggest proportion of the increase has come from cow meat, as producers across Eastern Australia have been forced to sell-down their breeding stock in response to parched paddock conditions, and little immediate prospect of spring-summer rain.
As Beef Central has illustrated earlier, we are effectively exporting next year's, and subsequent years' breeding capacity in a box.
If there is any consolation to be taken out of the sad events of this year, it is perhaps how much worse things might have been, cattle price wise, without the unprecedented strength seen in the US grinding beef market, ably supported by export customer newcomers like China.
It is widely conceded that cattle prices in 2014 would have been an absolute bloodbath without that extraordinary demand support, coupled with a lower Australian dollar to help drive demand and underpin prices. The A$ this morning at US84.91c, is 8c below where it sat this time a year ago.
Again it was the resurgent grinding beef market into the United States which provided deep buying support in November, pushing to 39,089 tonnes, on top of two consecutive months of trade above 40,000 tonnes, and despite the seasonal return of New Zealand as a grinding meat export competitor.
Collectively, the last three months have seen the heaviest trade into the US for any period since 2005.
November shipments to the US were more than double the volumes seen this time last year (17,667t).
Calendar year to date, exports to the US have now reached 357,075t, up by an extraordinary 83 percent, or 163,000t on the same period last year.
At current rates of trade, volume to the US for the full year could easily hit 390,000t, a figure not seen since 2004. Just three years ago, as the US was liquidating its own herd, full year exports reached just 168,000t.
A considerable proportion of Australia's export 'surplus' this year has been diverted into an increasingly beef-starved US market, after four very quiet trading years. Already by the end of August, year-to-date beef exports to the US had exceeded full-year 2013 trade.
According to recent USDA World Agriculture Supply and Demand Estimates, US beef supplies are forecast to remain tight for the duration of 2015. Taking this into consideration, Australian red meat exports to the US are likely to remain high for the remainder of the year and again next year, with the only constraint likely to be tighter supplies in Australia.
Other markets mixed
Results in Australia's other mature and emerging export markets were mixed during November.
Volumes to Japan reached 26,578t, down 5pc from October, but slightly better than this time last year. Year-to-date, Japan has now taken 267,000t of Australian beef, virtually identical to the same period last year.
Korea has consolidated its position as Australia's third largest export market ahead of China, responsible for 13,700t of chilled and frozen Australian beef in November, slightly higher than the month before but down a little on last year. Year-to-date exports have reached 137,000t, up about 10,000t on the 2013 YTD figure.
China slowdown continues
Trade into China continues to come off the exponential growth cycle that was seen over the previous 18 months. November exports reaching 8527, down 5pc on the month before, and down 46pc on this time last year, when exports hit 15,000t. Greater price competition out of alternate buyer markets like the US is part of the reason.
Calendar year to date tells a similar story. Total exports to China for the first 11 months of 2014 have reached 114,500t, down 19pc on the same period last year (141,000t), as other markets out-compete China on price. US grinding meat prices for imported 90CL, which occupy the same space as many Chinese customers, have risen a dizzying 68pc compared with this time last year. The US is effectively bidding Australian product away from a more price-sensitive Chinese buyers.
The suspension followed by partial re-opening in chilled trade hasn't helped, with just 585t of chilled Australian meat shipped in November. Carcase and bone-in product again accounted for about one third of November exports.
Elsewhere around the world, November trade results were mixed.
Predictably, exports to Russia (CIS, former Soviet states) have all but disappeared, accounting for just three tonnes of chilled product last month. This time a year ago, the volume was still above 3000t. Year-to-date trade has collapsed to just over 2000t – representing just 8pc of shipment volumes for the same period last year.
Trade into the Middle East remained strong, reaching 3685t, much the same as this time last year. YTD trade has reached 55,257t, down about 4pc on the same period in 2013.
Total EU beef trade in November reached 1930t, about 20pc higher than a year ago, while calendar year trade has reached 22,800t, up 22pc on the year before.
While the longer-term trend in trade to Indonesia has been strongly up, November exports at 4400t were 25pc behind the previous month, as well as this time last year. Year-to-date, beef exports to Indo have reached leapt 46pc to 50,800t, from 34,700t a year ago, when self-sufficiency-driven quotas were still curtailing trade.
Other Asian markets saw Taiwan take 2800t, and the Philippines 3800t.