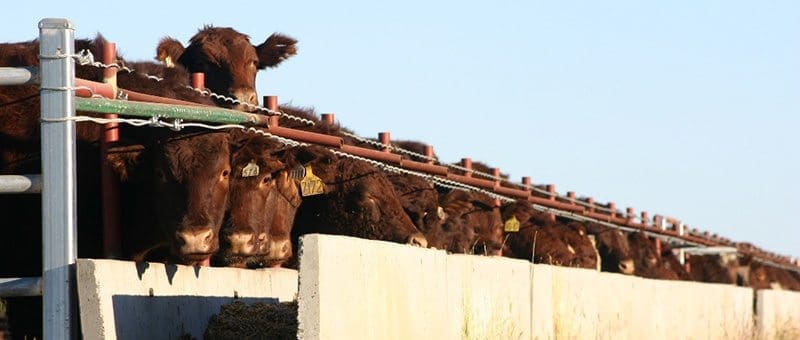 BEEF processor JBS and the Shorthorn Society of Australia will today launch a joint initiative to deliver a Beef Shorthorn-specific brand program that will be available to the global retail and food service markets in early 2016.
The announcement will be made today at John and Liz Manchee's Yamburgan Shorthorn bull sale near Narrabri on NSW.
The exceptional eating qualities of Shorthorn beef has been cited as one of the reasons behind the program.
Another, it could be argued, is the abundance of commercial brands in the marketplace with an Angus identity, which at some points runs the risk of over-exposure and fatigue. In the US market for example, there are more than 180 brand programs making an Angus claim.  Beef Central is not aware of one brand in Australia making Shorthorn breed claims, suggesting there will be an element of exclusivity which some potential customers will find attractive.
JBS Australia has a long history of association with the Shorthorn breed, tracing back to the days of the AMH company's successful Your Choice 150-day grainfed programs in the 1990s. While Your Choice was open to all breed types, AMH publicly endorsed the performance of Shorthorn genetics in feedlot and carcase performance results shared with cattle suppliers at the time.
"We have been able to look back through our hard data and empirical feedback from our customers to know the market demand was there to accept a brand underpinned by Beef Shorthorn cattle," JBS Australia's national livestock manager Duane Woodham will tell today's launch.
"The addition of a high quality beef brand underpinned by the Beef Shorthorn breed is part of JBS's well-documented strategy to transition its business away from being a commodity producer to a demand-driven model with a selection of brands to meet specific supplier and customer requirements," Mr Woodham said.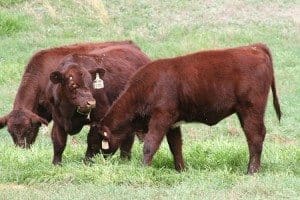 The Beef Shorthorn program (brand name yet to be decided – see below) will be a niche program of 350 head per week, fed initially at JBS's Riverina feedlot near Yanco, NSW, and processed at the facility's export abattoir next door. There would be nothing stopping other JBS feedlots and grainfed processing plants supplying into the program, should it expand in popularity.
At a throughput of 350 head per week, the program will represent output of about 90 tonnes a week of grainfed beef, on a boneless basis. Not all of that, of course, will necessarily carry a brand identity.
First feeders for the program will be inducted at the JBS Riverina Beef feedlot in early September.
The program is looking for feeder steers 380-500kg liveweight, milk or two teeth, and either purebred Shorthorn or three quarter Shorthorn x British. Cattle will need to meet a breed content verification process set by the Shorthorn Society.
The finished beef product will be further underpinned by MSA grading and achieve a minimum marble score of two, after 120-130 days on feed.
Crowd-sourcing brand name search
Mr Woodham said a commercial brand name and identity was yet to be decided, and in a novel approach, the doors have been thrown open for stakeholders to submit ideas for possible brand names.
"This is a collaborative project between JBS Australia, the Shorthorn Society of Australia and the entire beef supply chain to ensure maximum traction, and ultimately profitability, for all involved," he said.
JBS Australia's Northern division sales manager, Brendan Tatt, said a brand went further than just a carton lid image or an insert, and as such, the plan was to narrow down a shortlist of potential brand names before consulting with target customers to ensure maximum 'palatability' of the brand on more than one level.
"Eating quality and meat specifications are one thing, but this beef product will be highly exclusive, and to target the high end of the market will require a brand with a strong, true and unwavering story," Mr Tatt said.
"We will not position this brand as 'region-specific', instead look to maximise our ability to meet the market demand," he said.
Potential livestock suppliers should contact their local JBS buyer to find out more about the program.