Meat & Livestock Australia continues to leverage off the success of the popular Masterchef TV show, last night launching a new nutrition-focussed consumer campaign featuring celebrity chef and program host, Marco Pierre White.
The main message in the ad, running over the next five weeks, is that a consumer doesn't need to be a fancy Michelin-starred chef to prepare a proper dinner, just start with beef or lamb and vegetables.
It reminds Australians that beef and lamb are essential ingredients for a delicious and nutritious meal.
The ad will air mainly during the MasterChef Professionals TV show, which is hosted by Chef Marco. He is seen seated at a silver service table proclaiming "You don't have to be all fancy and posh to enjoy some proper nosh."
He then sweeps the setting to the floor leaving just a well-balanced beef meal before him (click here to view video).
While Chef Marco understands the intricacies of fine dining, he has a food philosophy based on honesty and simplicity. He is an advocate of fresh Australian produce and owns several steakhouses around the world, MLA said in a statement issued on Friday.
Last night's MasterChef program was heavily laden with beef and lamb options, prepared under rustic conditions by the contestants in the scenic Mansfield district in Victoria's High Country.
MLA group marketing manager – consumer, Andrew Cox, said the new campaign encouraged people to learn how to cook healthy meals featuring beef or lamb and vegetables.
"We're telling all Australians that you don't need to be fancy – or go to a lot of trouble – to create a proper dinner. Just serve beef or lamb with lots of veggies three to four times a week to help give your body the nutrients it needs," he said.
"With his passion for honest, uncomplicated food, Marco Pierre White was a natural choice to front this campaign, having become a big fan of Australian beef and lamb during his three-month stint filming Masterchef Professionals."
The 'proper dinner' campaign will include television, digital, print and radio advertisements, sponsorship of Masterchef Professionals, and the latest edition of Entice magazine.
The campaign also features the re-launch of MLA's consumer website www.themainmeal.com.au to help people share recipes and food knowledge.
MSA awareness grows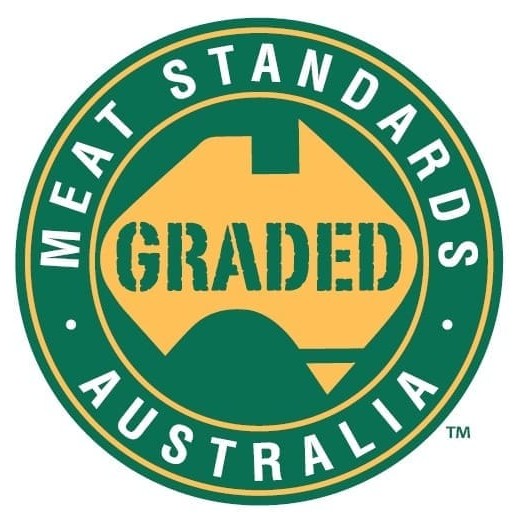 In parallel with the new nutrition campaign, MLA has also revived its Meat Standards Australia consumer awareness campaign, delivered through the "What's New" TV ad slot format.
The ad, the same as that used last year, is designed to help consumers identify with the MSA symbol, and better understand the process that underpins it.
"The MSA consumer awareness ads have been airing for a couple of weeks, and will overlap with the Marco Pierre White nutrition message for a fortnight, heading into March," MLA's Andrew Cox said.
That will be followed by a roast lamb campaign, and a winter beef campaign.
Mr Cox said there had been some encouraging signals out of consumer survey work as a result of last year's MSA consumer awareness work.
"The 2012 refresh and relaunch of the 'MSA graded' symbol has been well received by the retail sector and consumer awareness has increased significantly as a result, peaking at 50 percent before settling at between 40-45pc," he said.
"Campaign elements including point-of-sale material, public relations, and print and broadcast advertising have all contributed to this. The 'Whats New' TV commercial was exceptionally strong at delivering rational messages viewed by consumers as 'new, relevant' and 'credible', while almost half those surveyed stated it made them think differently about beef – a positive sign," Mr Cox said.
More than 50pc of respondents stated that the advert made them 'Feel more confident selecting beef identified with this symbol' and that, 'Beef marked with this symbol is of higher quality'.
"Certainly there was a very significant increase in awareness of the MSA logo," Mr Cox said.
"The next step is to educate consumers about what it all means – currently they are just linking the symbol to 'quality'," he said.
"Having it in chilled cabinets at major retailers certainly gives it some impetus."
One of the unfortunate aspects of the 'What's New' MSA segments aired last night was the scheduling clash with a Quorn 'meatless' vegetarian meal product ad.
"If you are concerned about your cholesterol level, heart health, and health in general, it's hard eating your favourite meals, which can be high in fat and calories – that's why more and more people are eating less meat and more Quorn," the company's messaging says.
MLA said it would take-up the unfortunate scheduling clash with the 'What's New' management this week.