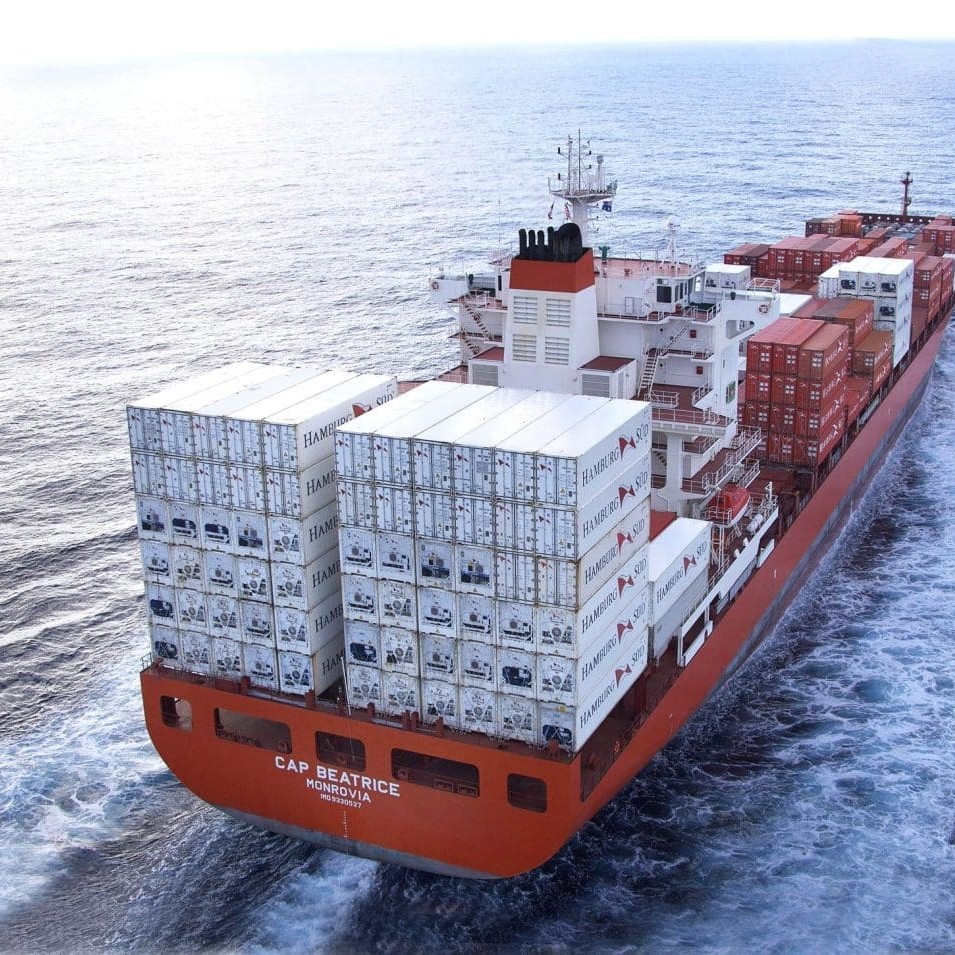 The Australian beef industry faces a unique opportunity to exploit the nation's transition from 'mining boom' to 'dining boom', colourful meat exporter Richard Rains told a Brisbane industry audience last week.
Using a term he first heard used by new ag minister, Joel Fitzgibbon, he devoted a considerable portion of his Brisbane Show Press Club breakfast address to discussing some of the opportunities and challenges faced by the Australian beef industry in an increasingly globalised marketplace.
Mr Rains retired recently as managing director of non-packer exporter, Sanger Australia, after a 40-year career engaged in the red meat trade.
He said for Australia to achieve its one million tonne export beef volume milestone last fiscal year was 'one hell of an achievement', especially given the high currency value that existed for much of that period.
He said it might surprise many, but India was currently the largest beef exporter in the world, responsible for exports of more than 100,000 tonnes/month, mostly buffalo.
"Not everybody in the worlds wants a nice tender steak like we do," he said.
There were plenty of consumers around the world who were happy to put a piece of frozen Indian buffalo it in a pot with some herbs and spices and cook it all day to make it palatable, and it was perfect for that application, protein wise.
"Thankfully, India does not have access to our premium markets like the US, Japan and Korea, but nevertheless, they are finding markets all over the world, at a price," Mr Rains said.
Brazil's production in 2013 was also up 13pc year-on-year, but again because of FMD and BSE implications, and more recently with problems associated with the use of beta agonist growth promotants, it did not have access to many of Australia's premium markets.
Mr Rains said during the global financial crisis since 2007, the food sector had proven to be a 'wonderful place to be,' in terms of avoiding the worst effects of the economic decline.
"We saw, particularly in the northern hemisphere, a lot of consumers walking away from higher-end restaurants to try to save a dollar. McDonald's, meanwhile, never had it so good as during the GFC, as consumers exercised restraint on spending."
"A lot more people also ate at home more frequently, rather than dining out, and in doing that, they tended to buy a better grade of meat than they otherwise might," he said.
He suggested that might be part of the explanation behind the strong growth in demand seen for Natural and Certified organic products.
That eat-at-home trend had also had health implications, especially in markets like the US.
"When US consumers eat-out, they expect to see huge portion sizes, but eating at home more often means they are more likely to serve more moderate portion sizes," he said. "I think that has quite a bit to do with the decline in red meat consumption in the US."
China the 'Dragon in the Room'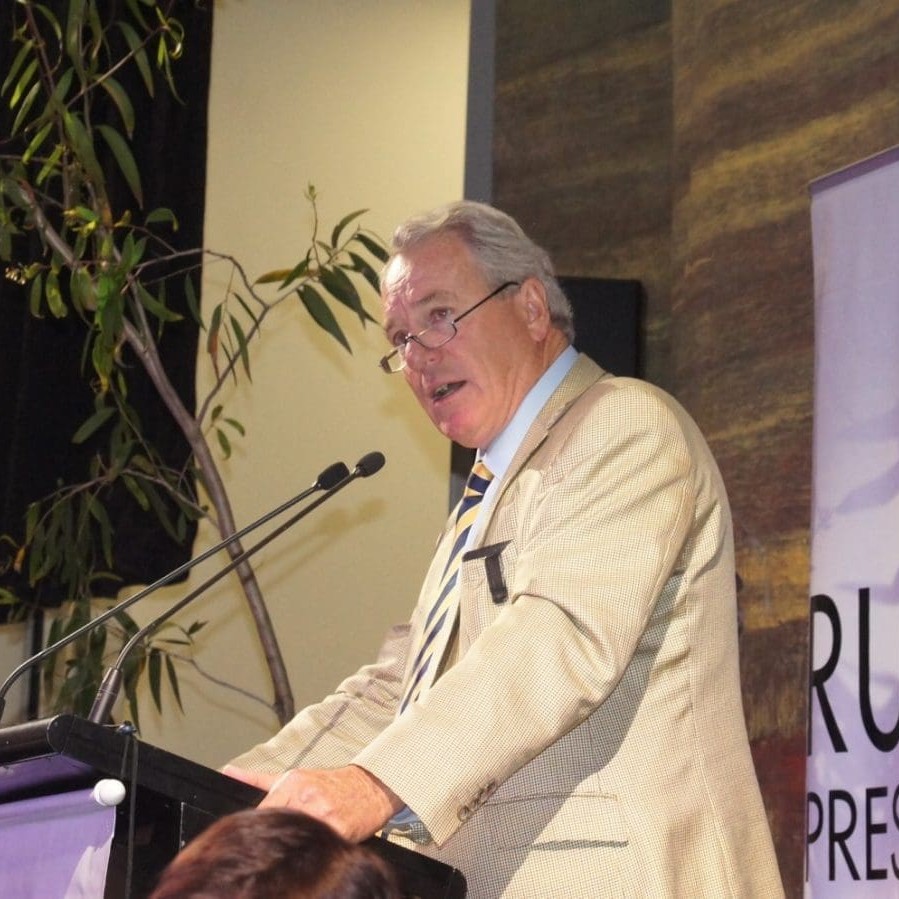 Mr Rains described China as the 'dragon in the room', having come out of the blocks from nowhere as a beef customer over the past 12 months.
"At the moment Australia represents 47pc of all direct official imports, and China now represents an enormously important market for Australia. A year earlier, we shipped 19,000t to China, while in the 2012-134 year that figure grew to 92,000t, and it still has a 'bullet'."
"China access still has its issues, but nevertheless at a time when Australia has had a big volume of beef to dispose of, it is extraordinary that a market like China has just stepped-up and taken that slack out of the system. I'd hate to think what would have happened to the livestock and beef market in Australia over the past 12 months if it had not been for China," he said.
While growth in beef had been extraordinary, pork remained the dominant protein consume in Chian today, accounting for half the world's pig population.
While meat consumption in the US had fallen 5pc since it peaked in 2007, China's meat protein consumption had leapt 18pc, from 64 million tonnes to 78mt. In sheer tonnage terms, China now consumed twice as much meat protein as the US. By comparison, the beef component of that was just 4kg of beef per person per year.
"If the Chinese were to consume as much beef as the average US citizen does today, it would require 50 million tonnes of beef, or 90pc of world production. China's grasslands are just unable to produce enough cattle, and dustbowls are developing in its northern regions. Last year they put up the white flag and turned increasingly to imports."
"Beef abattoirs in China are now operating at less than 30pc of capacity, because the cattle just aren't available," Mr Rains said.
Mr Rains condemned a question from a journalist during the breakfast asking whether the export momentum might disappear in China as its economy slowed.
"Isn't it funny how people love to dwell on the negatives? I just don't get it," Mr Rains told the audience.
"Poor old China: it's economy is a disgrace – they are back from 7.5pc to 7pc economic growth. That's about 700pc better that Europe or the US. I just don't get it," he said.
"We have plenty of ability to get letters of credit from customers before we send any product, or get a nice deposit. That's what we're doing, and it just mitigates any risk of dealing with newer, emerging customer countries like China or Russia."
Mr Rains said while Australia had easily the largest number of beef plants of any international export supplier licensed and approved for supply to China, he had no doubt that would change as the demand continued to grow.
He also predicted that the Chinese would want to bring their capital to Australia, to invest in processing and related infrastructure over time.
"I think it's not far away, and personally, I welcome it – it's a wonderful thing – just as it has been for Brazilian, US, Japanese and UK equity in Australian processing over the decades."
"There's nobody else in Australia that could have done what the Brazilians have done with JBS over the past six years. I applaud them."
US beef resurgence linked to energy trends
Turning to prospects in other markets, Mr Rains said despite recent declines in trade volumes, the US remained a terribly important market for Australian beef on the world stage. The US beef cattle herd had reached its lowest size since the 1950s.
He touched on a possible future warning for Australian beef's competitive position, both in the US and elsewhere, following recent energy exploration work in the US.
"The US is discovering enormous quantities of natural gas, and it increasingly looks like it will become energy self-sufficient within the next 15 years," Mr Rains said.
"What does that mean for our beef? At the moment the US has a government mandate that 10pc of all vehicle fuel must come from ethanol, produced from corn.
"For the last few years corn production has been heavily subsidised by the US Government to make sure they have enough ethanol for fuel. As a result, a lot of cattle farms have been turned into corn farms – but with this huge gas supply coming on-line, I think subsidised ethanol will have a very limited life in the US market," he said.
"I can see the price of corn coming down dramatically, and corn farms being turned back into beef."
While the US has its lowest beef herd since the 1950s, if that energy boom was to happen, cheaper corn-based rations for animals could see a lot more cattle and a lot more beef being produced again in the US, Mr Rains said.
Future for non-packer exporters?
During question-time, Mr Rains was asked about the future for non-packer exporters like Sanger, which have no investment in abattoir 'bricks and mortar', but rely on beef supply from smaller independent processors which do not have the expertise or desire to market all of their own product.
He said he believed there would always be a role for non-packer exporters out of Australia.
"We are a very diverse industry across the length and breadth of the country. While I am in great admiration of what larger companies like JBS and Teys have done to market their product more effectively on the international stage, sometimes they need our help as well. There are a lot of different body parts to an animal, and we export to something like 70 or 80 different countries, each with large multiples of customers."
"No company, regardless of their size or marketing department sophistication or reach, can speak to all of the potential customers, all of the time," he said.
"The very nature of this industry means we need to be extracting the very best dollar we can for every beast being processed. It's a combined effort across the board."
"The important thing is that volume is king. If you're a little abattoir like Monbeef at Cooma (one of Sanger's dedicated suppliers, doing a couple of hundred head a day), the rate they could negotiate from a shipping company to send their product around the world would not be as good as our own, because we represent greater volume," Mr Rains said.
"I like to think that a non-packer exporter like ourselves operates for an abattoir almost for nothing, because of those savings we can extract, through the chain."
"I'd also like to think we have better skills at extracting money out of customers, which is absolutely paramount in doing international business, particularly in emerging markets."